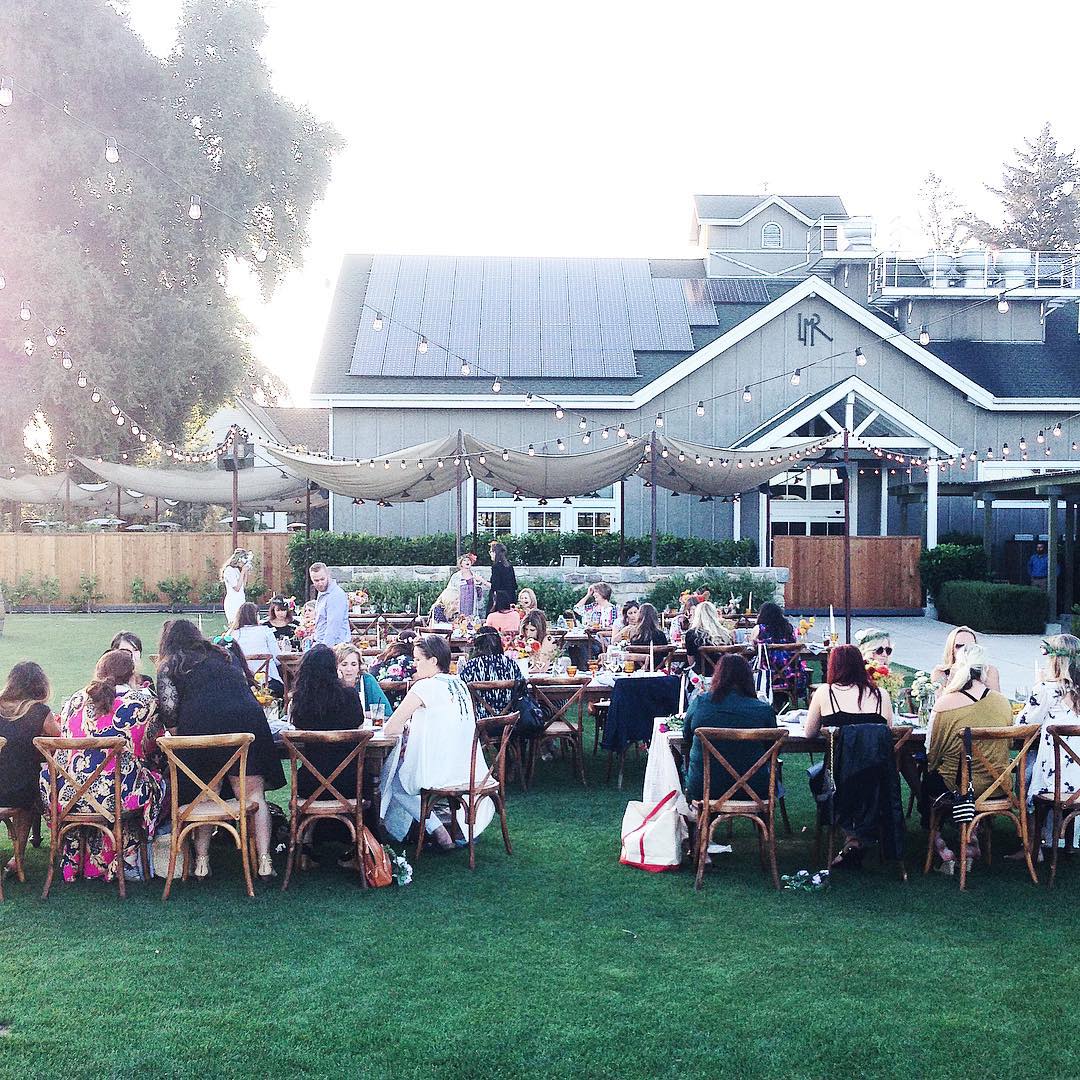 Sorry it's been a little quiet around here this week!  I've been prepping to leave for the Michaels Makers Summit (I'm there right now!) in Sonoma, CA which is where I shot this photo.  It's from yesterday, where we made flower crowns, ate bomb food, and drank a bunch of wine, all of which is probably how most of this weekend is going to play out- heck yes!  I'll be working on getting a recap of that on here later I think, but until then, I'll be sharing what I can on Instagram and Snapchat @homeyohmy (the learning curve is steep on this one).
Just dropping in to share some favorite links for you guys to enjoy and to wish you all the best weekend!  See you here on Monday for a quick and easy back-to-school DIY!
Donuts got even prettier.
Still not over these rugs!
Some interesting points to help banish clutter in the home
Another gorgeous monochrome space.
Very pretty DIY string hanging.
The details of this kitchen.
IN LOVE with this tube ring DIY.
Gorgeous minimalist side table.