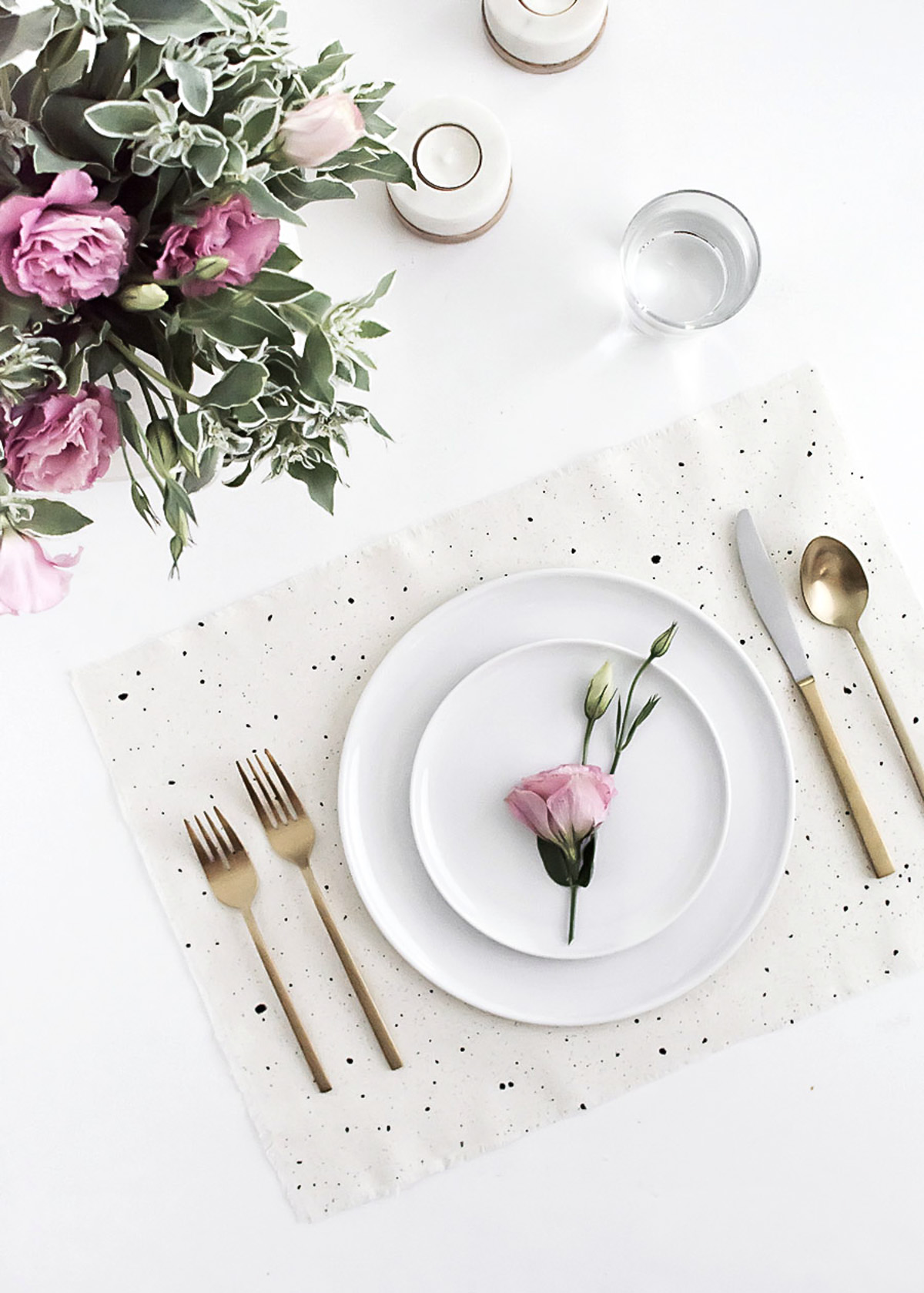 I adore speckled patterns, and as I've worked with this technique before in pottery, I've found that the less I care about making a mess, the better it turns out.  That's a lot of what makes this fun, and what has made me want to see how this pattern would translate on a different medium like textiles, so I did this quick and simple speckled placemat DIY in partnership with method to fear no mess and create with speckling abandon.  We're essentially making a mess thats very fun, very easy, and very cute.
Materials:
-fabric
-scissors
–paint (this specific one doesn't need fabric medium)
-paint brush (stiffer bristles work best)
Measure and cut out a roughly 14×19″ piece of fabric.  I used an off-white 100% cotton fabric that reads a lot like linen but is heavier.
You can follow a basic sewing or no-sew method for placemats, but what I did was pull off a few rows of thread on each side of the fabric to create these fringed edges.
Mix equal parts paint and water to create a thinner mixture and dip your paint brush in it.  Get enough on there to coat the bristle tips but do not overload them.  Use one hand to place the bristles on (this is my left hand in the photo above), then quickly flick the brush downward directly overhead of the fabric.  Do this all over while reloading the brush with paint when needed.
Work on top of a drop cloth or other protective surface (I used an old foam board), and your safest bet is to do this outside!  As much as I think I'm containing the splattering, the paint can be pretty sneaky and travel far without me ever noticing.  This is part of why splattering directly overhead instead of from an angle is important.  Splattering directly overhead also maintains the round shape of speckles as opposed to turning out streaky or oblong.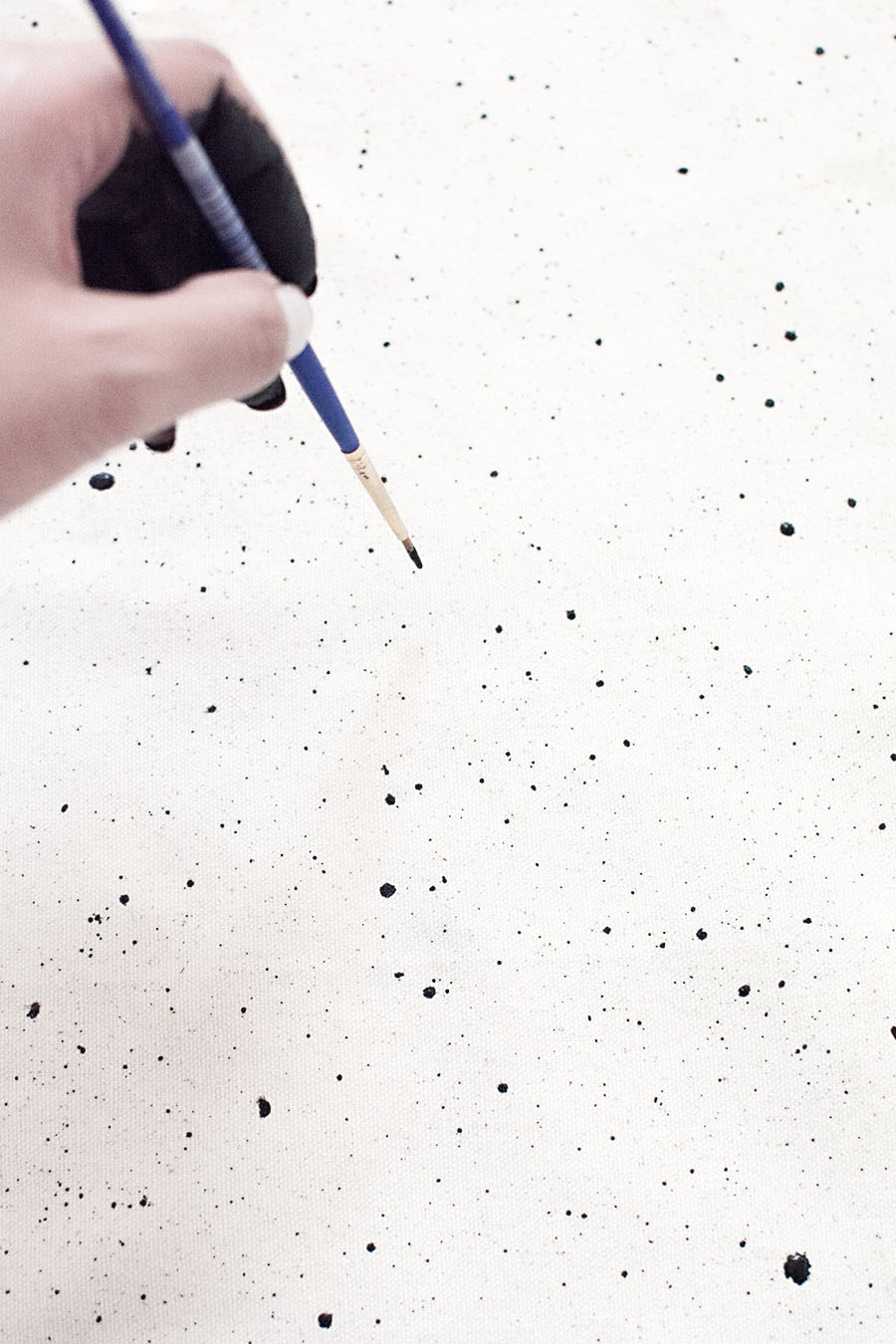 If you're like me and find yourself wanting speckles in specific areas, use a detail brush to dot in the speckles wherever your heart desires.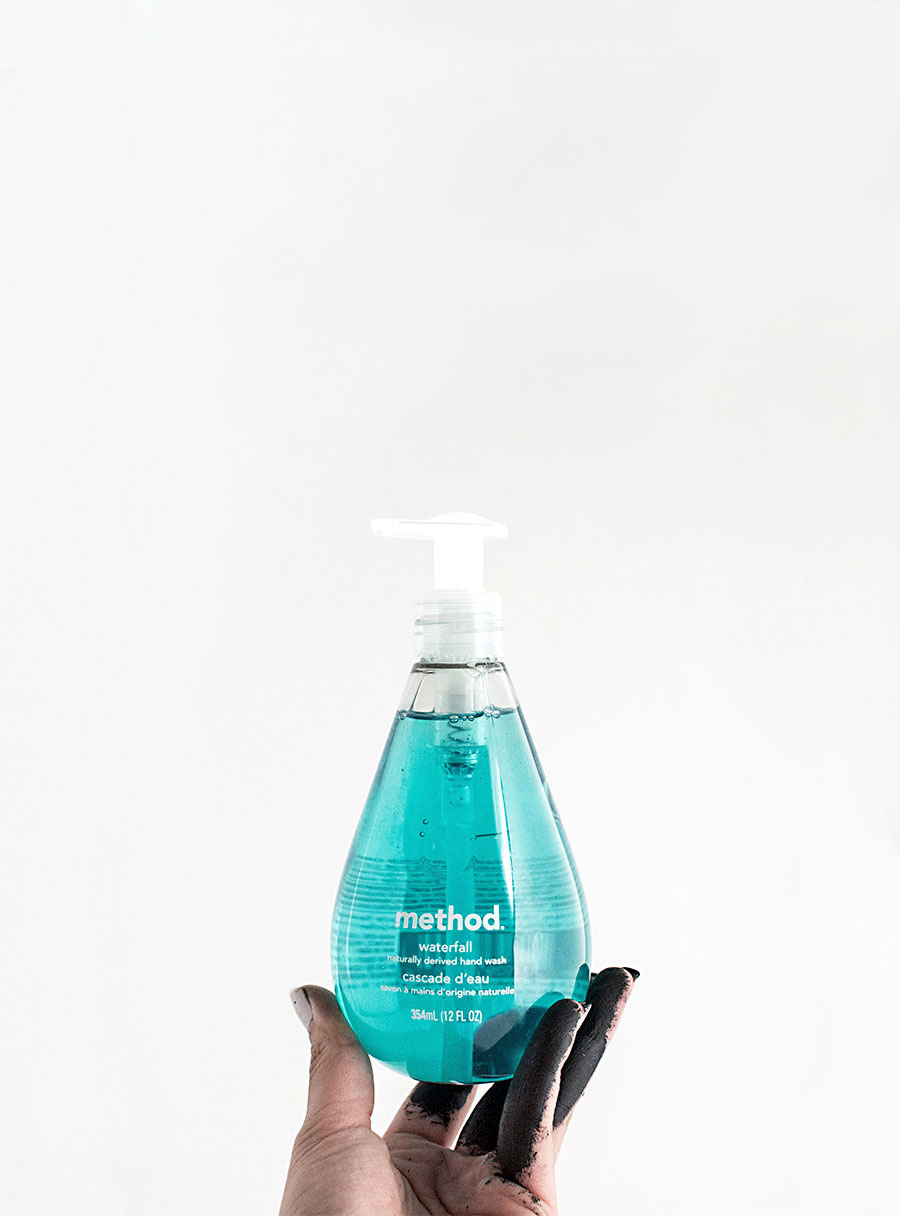 Aside from the speckling mess, your hands will get dirty with paint.  My friends at method helped me out with animal friendly amazing smelling hand soap to take care of this.  This waterfall flavor is so good and deservingly my favorite.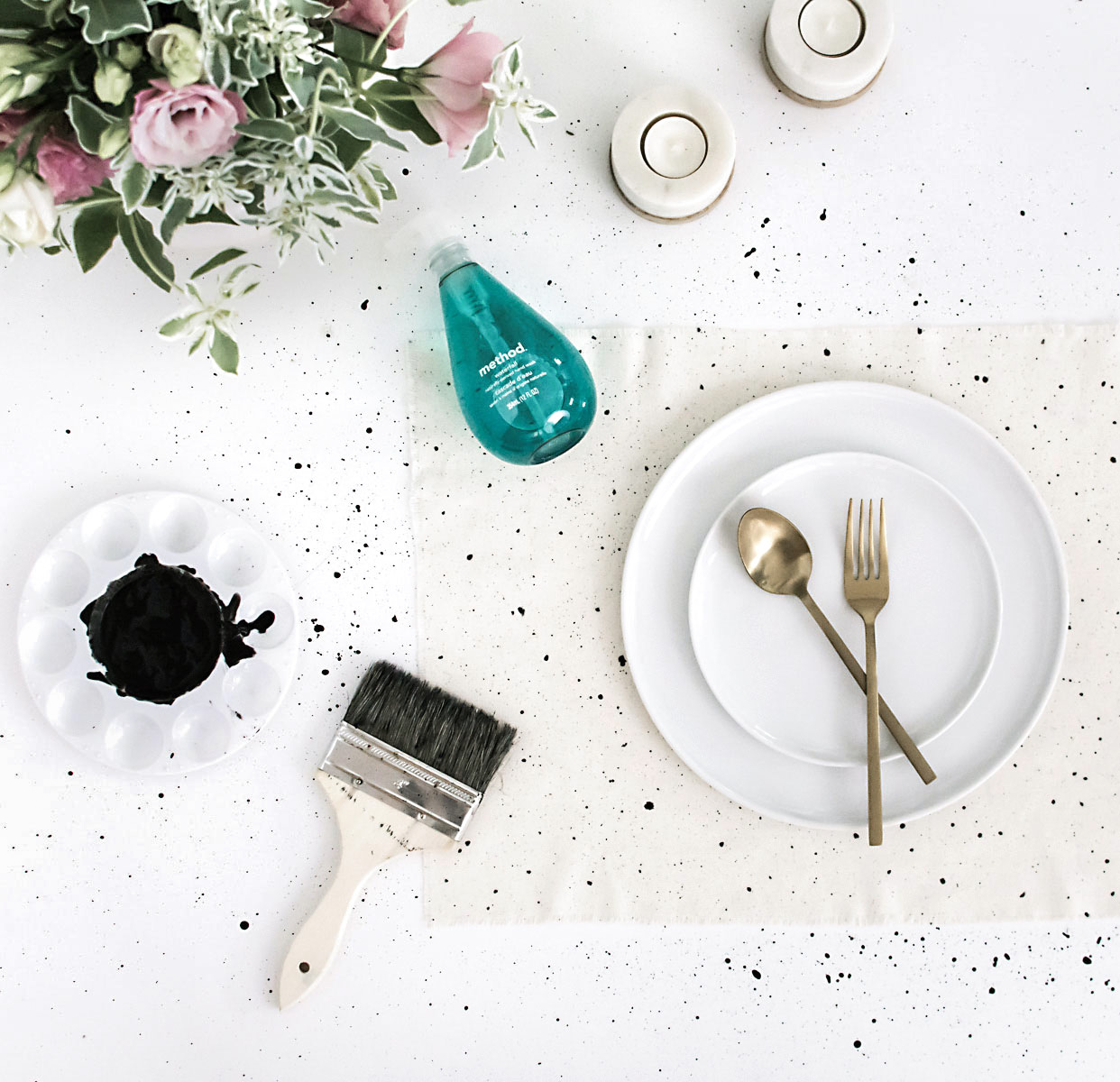 Since we were smart and worked on a protective surface, that just needs to be removed or disposed of, and we're left with pretty placemats perfect for summer shindigs or for making an everyday gathering a little more cute.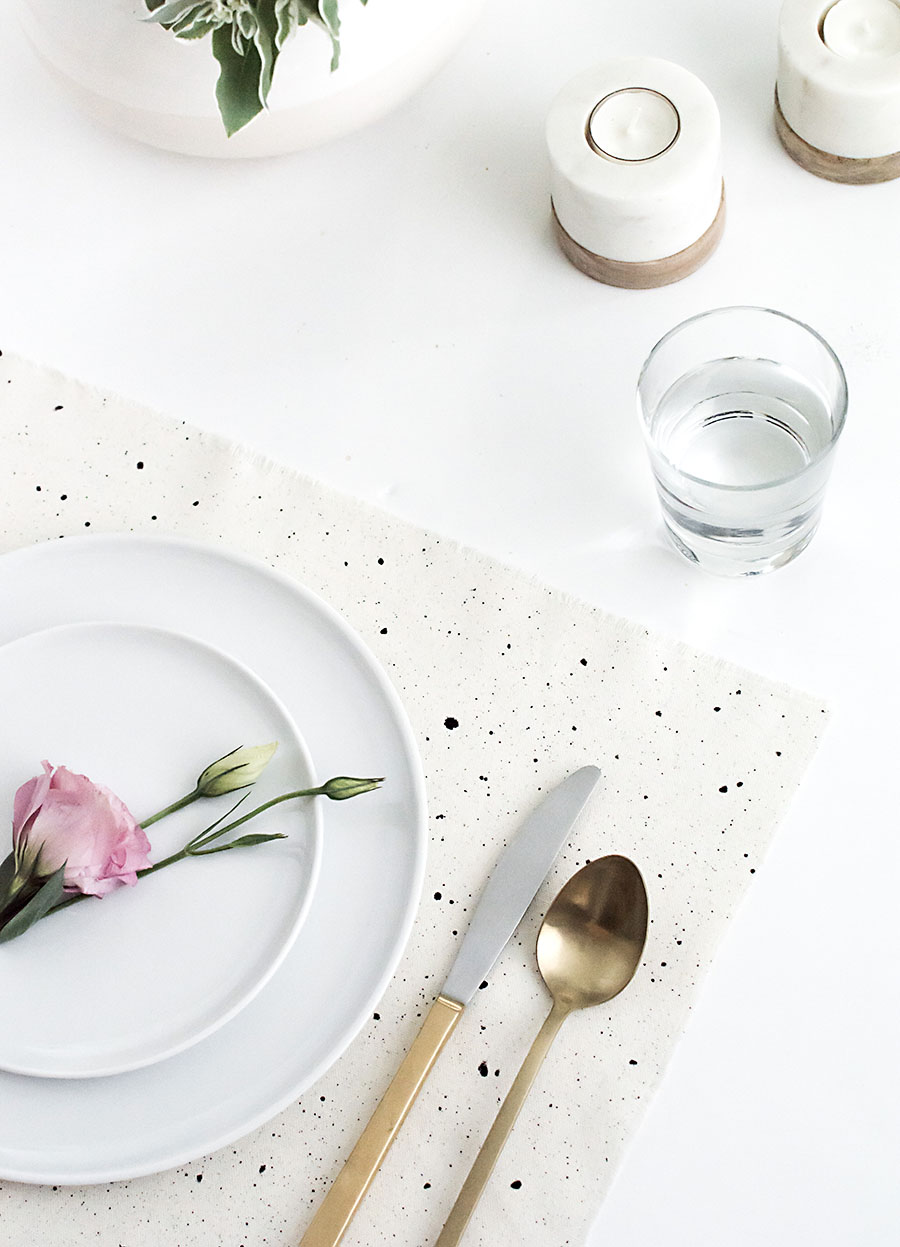 This would absolutely work for other linens like runners, table cloths, or napkins.  I'd also like to suggest how pretty this would be for a throw pillow!  Anywhere else you'd think this would be good to try on?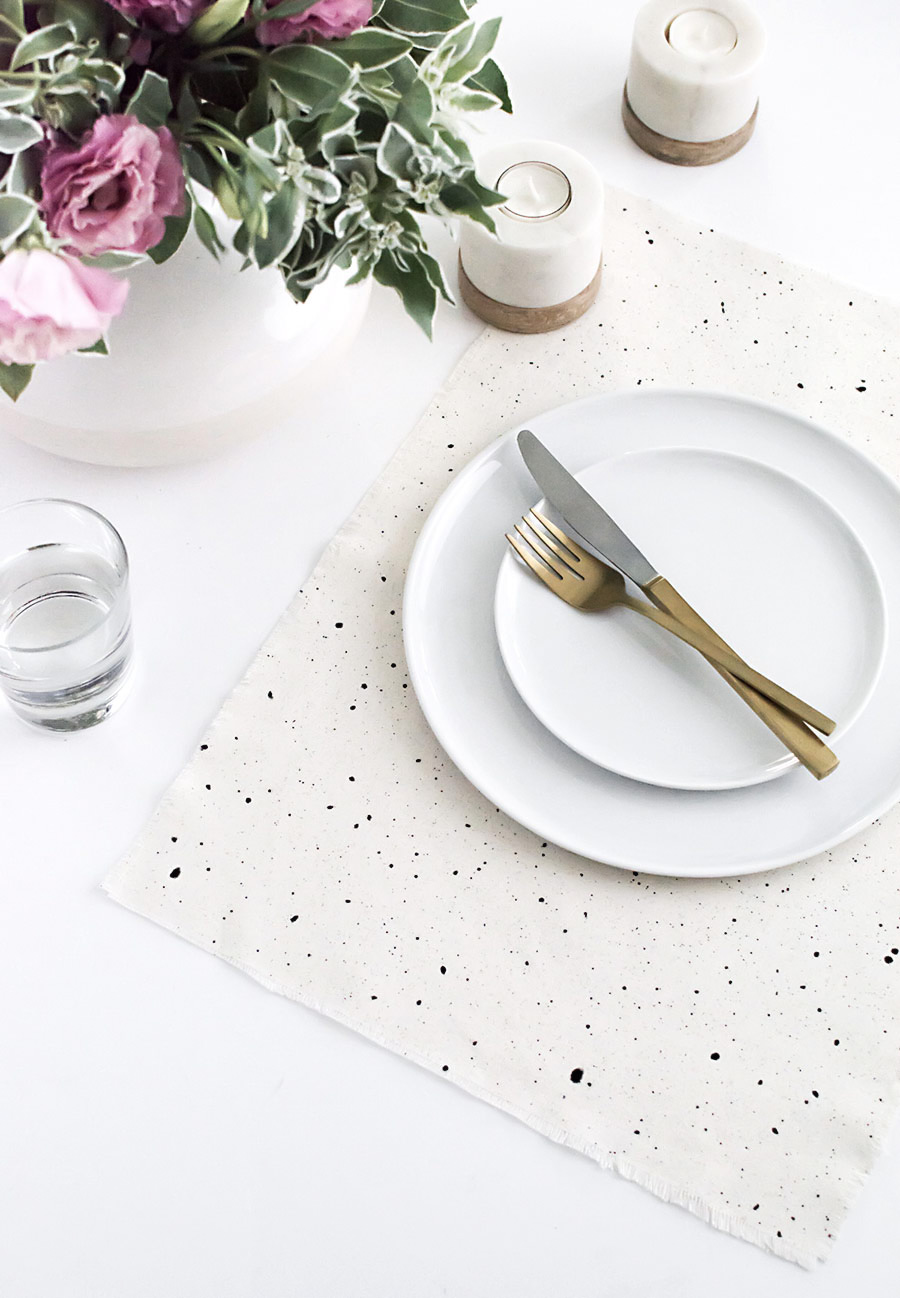 This post was created in partnership with method.  All ideas, content, and opinions are always my own.  Thank you for supporting brands that help bring fun ideas for you to discover and try!