So much good stuff in May I wish I had documented but didn't because I'm that person who never has enough space on her phone HA (should I finally give in to Apple and buy more space… no, never.  Or is it worth it to not have to delete old photos almost daily??)  May completely felt like full-blown summer and as much as I want to fight time moving at lightning speed, I'm so looking forward to it.

POTTERY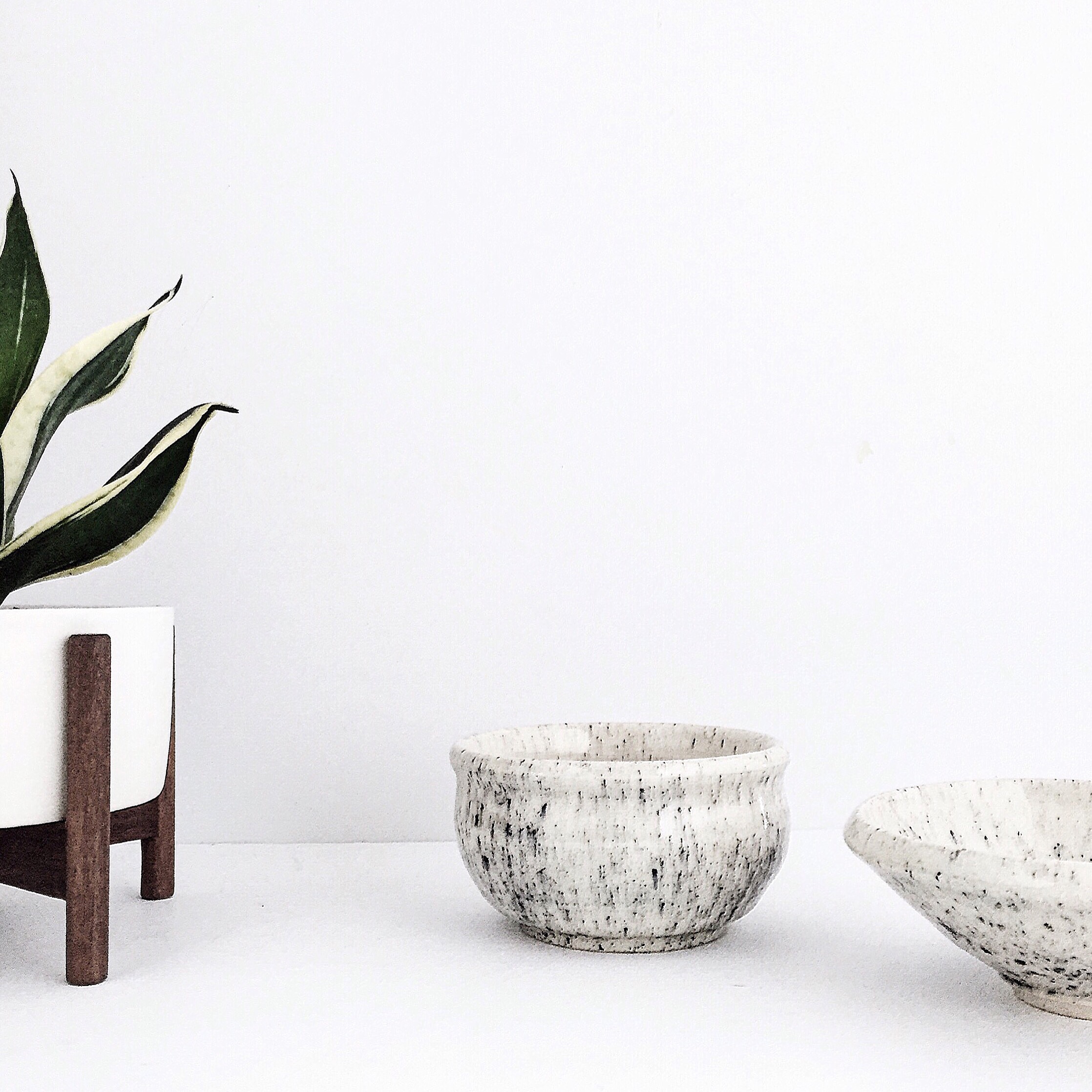 My first two pieces from pottery class came back from the kiln and were not quite how I intended for them to turn out, but I was still raging with excitement over them.  I made a speckled pattern that bled because I used the wrong clear glaze, but next time I know what to do!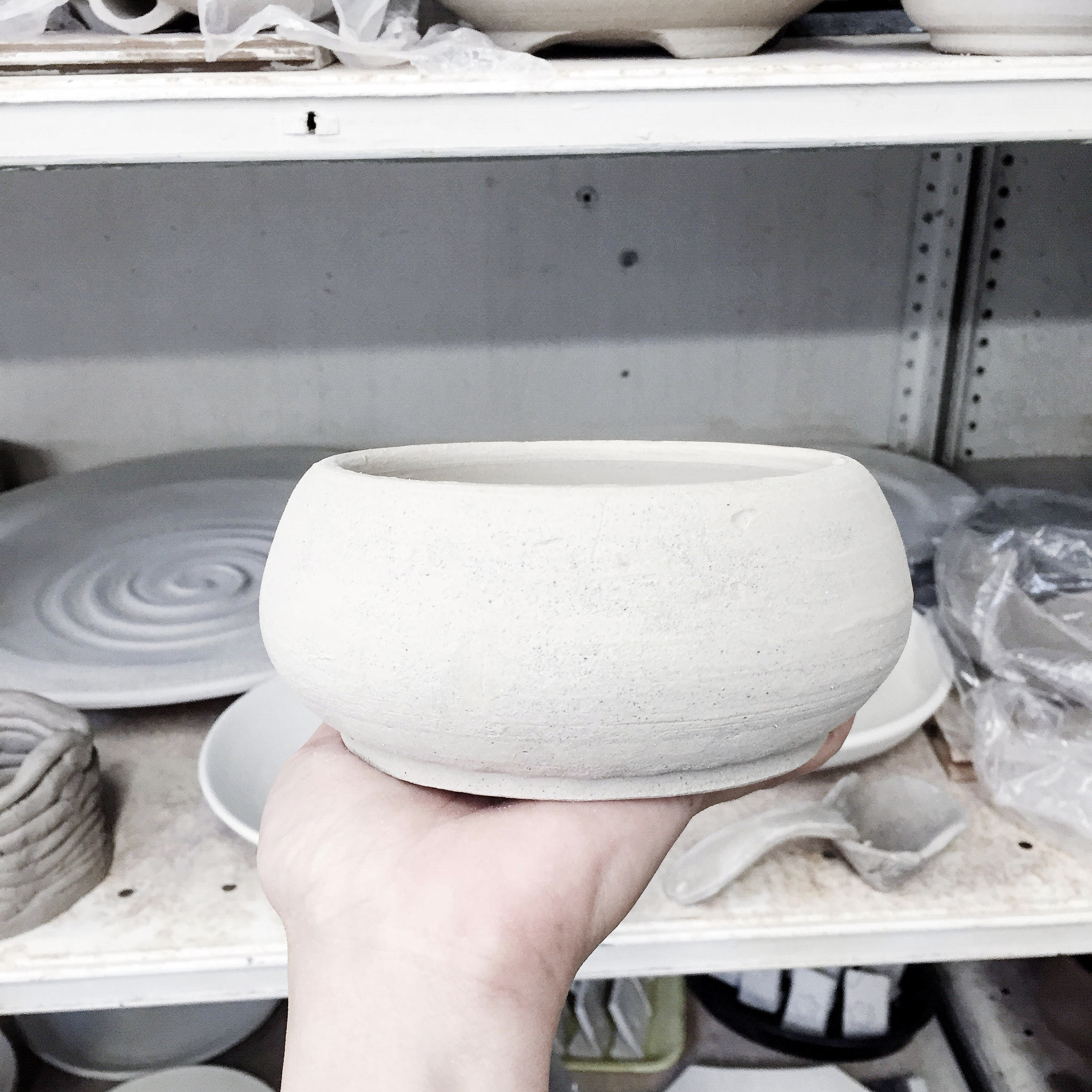 I still have FOUR pieces that are unfinished and sitting at the studio, but the session ended last month and I'll have to wait until the next session starts to return and complete them.  Crying.
I had no idea I was going to love pottery so much, even with how my patience is being tested with it.  As frustrating as learning any new skill can be, I've found this new passion to be incredibly relaxing and rewarding.  It's already feeling weird not having my weekly pottery fix.  I really can't wait to get back into it in a couple of weeks.

PIER 1 DINNER PARTY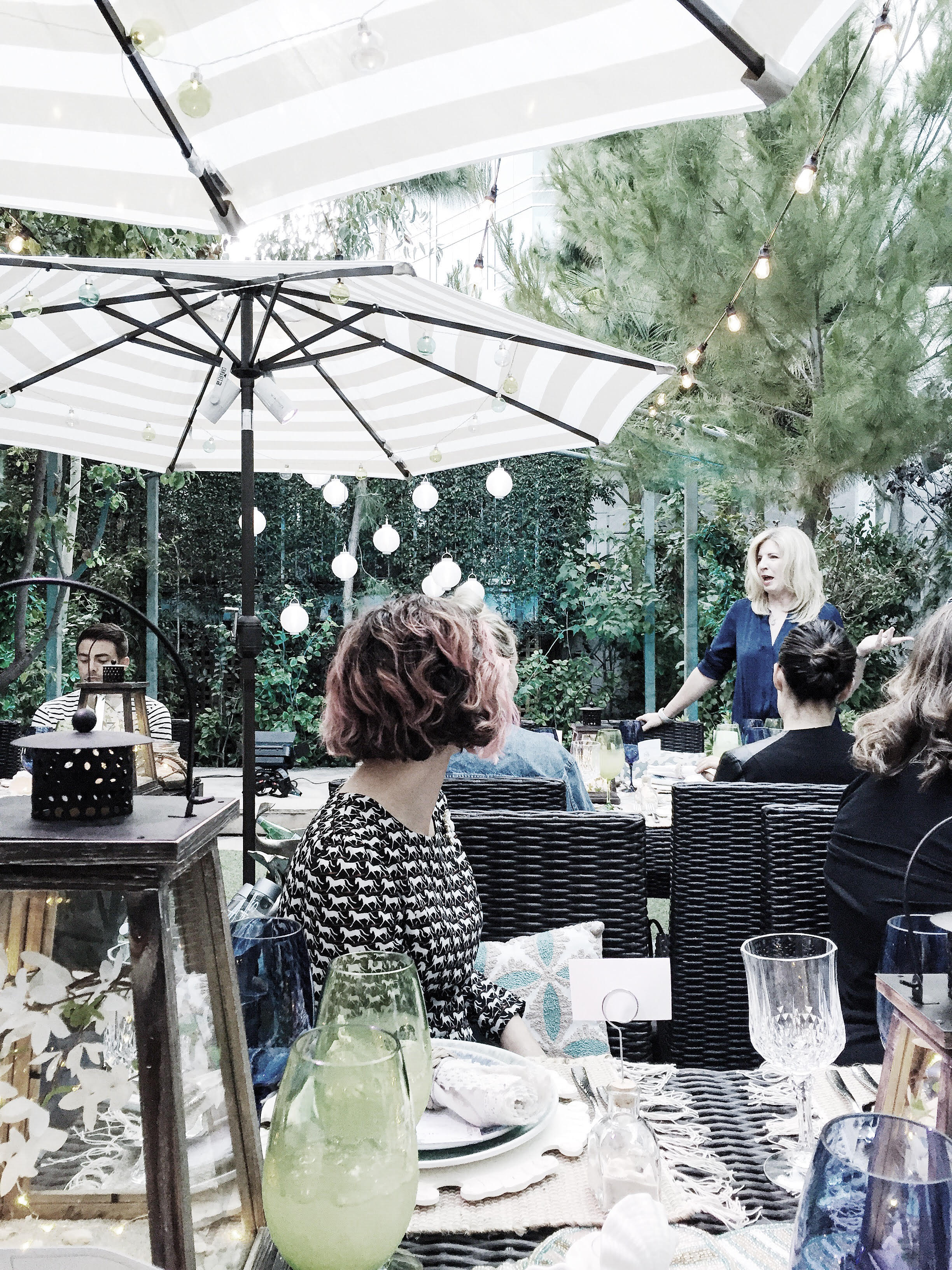 Pier 1 had an al fresco dinner party to feature their summer line and beyond how much I LOVE (LOVE) good food, I shared it with some really fun people, like I'd go as far as to say we had the "fun" table.  It also made me re-realize my dreams of wanting to dine and entertain outside forever.  Having an outdoor space is so very much a priority for wherever we move next, you betcha.  Also, if you didn't recognize the pink hair, that's my friend Sarah!
BACHELORETTE

We had a bachelorette party in Vegas for my girl who's getting married in a few weeks and this is pretty much the only photo I took.  Sums up how much fun we had, don't you think?  Haha I mean that as we were having wayyy too much fun to be taking pictures.  That's kind of a lie, I just didn't have enough storage space on my phone like I mentioned previously, fail.  In all seriousness, this was such a fun trip and a rare all girl retreat.  I also think this was the first time I really experienced the food in Vegas.  Everything we ate was amazing and I'd honestly want to go back just to eat everything.  The winner was Yardbird.
MDW
We tried our best to make last minute plans to AirBnB for Memorial Day Weekend, but instead we hung out at a friend's house and watched GoT.  I tend to prefer plans like these to anything more complicated or less intimate, although anyone who watches the show- wasn't the last episode so unexciting??  Disappointed!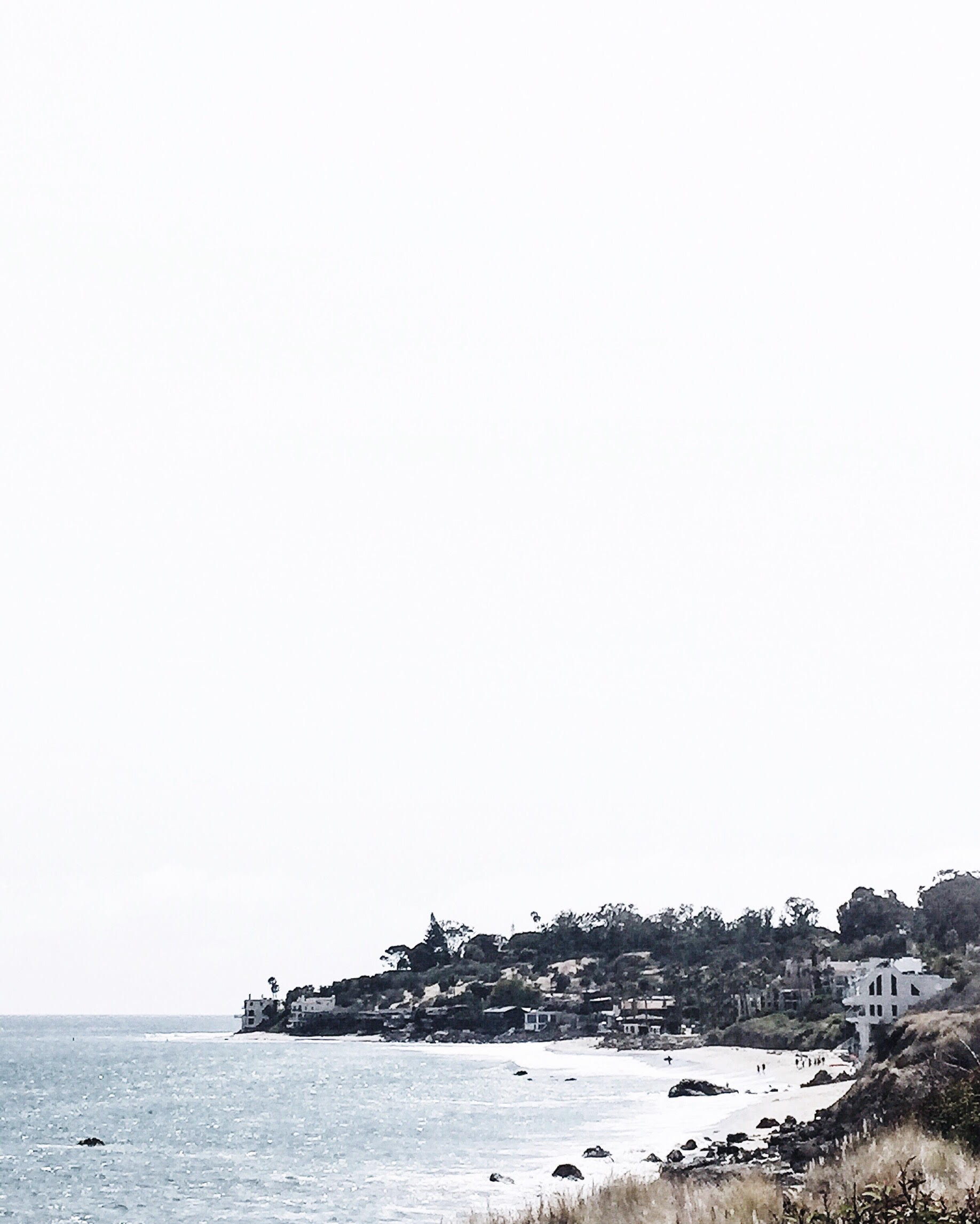 That monday we took a drive to Malibu which I think is one of my favorite places ever.  We mostly went because he wanted to drive in the mountains (he's a driving enthusiast and the roads are windy and fun for him, carsickness for me) but the views are always good all around.
We hoped for a traditional bbq that day, but instead we had French.  Out of nowhere I was craving moules frites badly, very random, and it was a good excuse to try this restaurant that's been on my list for a while.  Again, dining outside- I'm such a huge fan of this!!