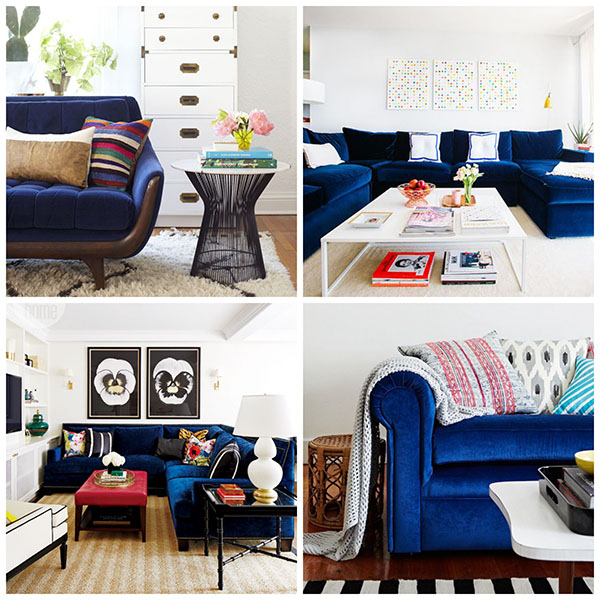 I recently discovered that I LOVE blue velvet couches.  Not only did I notice I've been pinning a lot of them, but I found myself wishing my couch was blue when I was photographing my no sew pillow covers, and since then I couldn't get my mind off of the idea.  It's in these situations I go scouring for inspiration and gawking at all the amazing styling ideas.  Do you ever do that?  Come, gawk with me.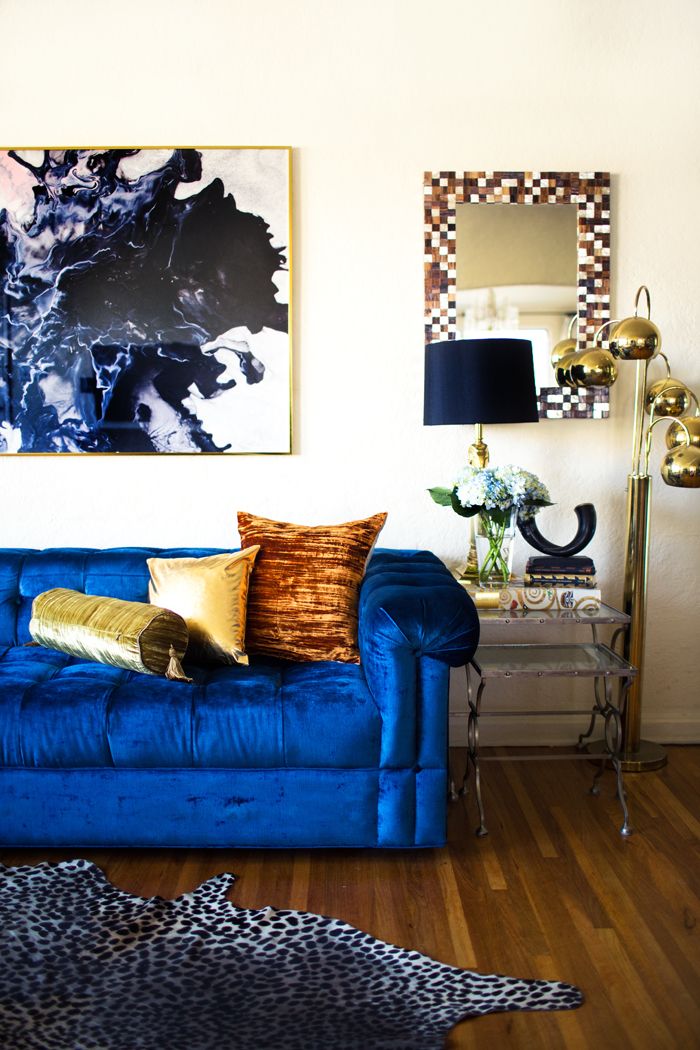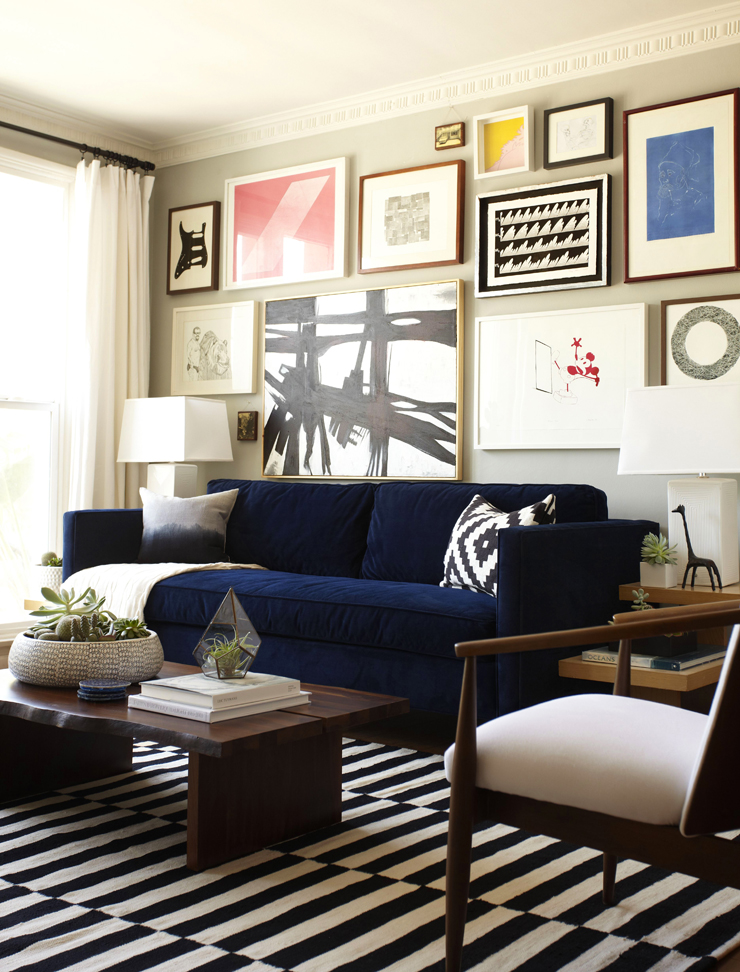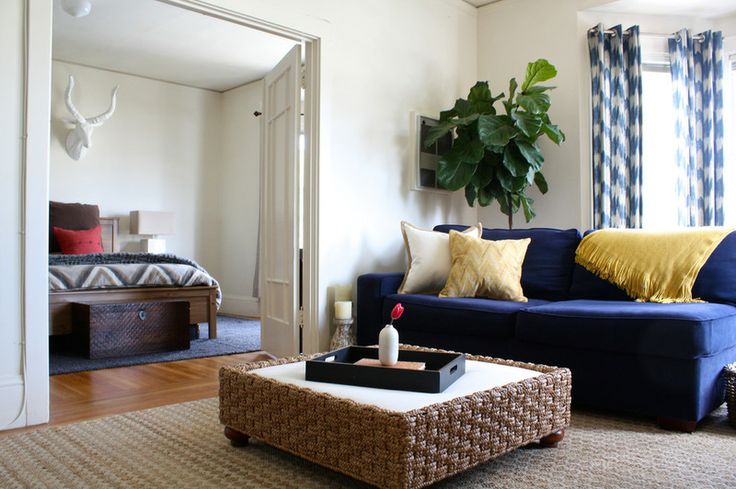 Not sure what's going on with the two tone couch here, but I dig it, especially how it looks with that amazing blue rug.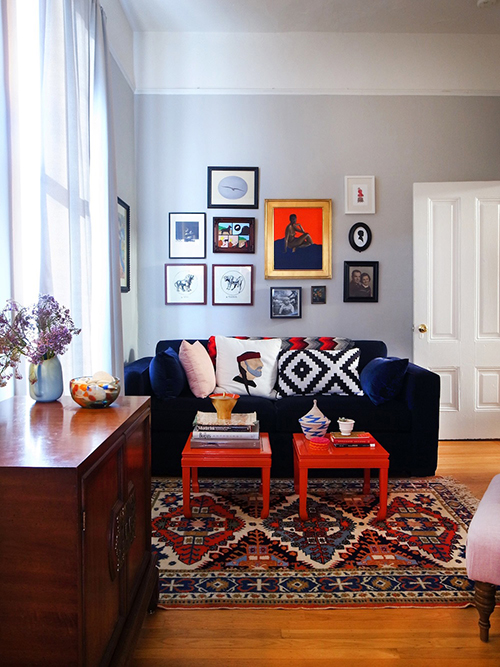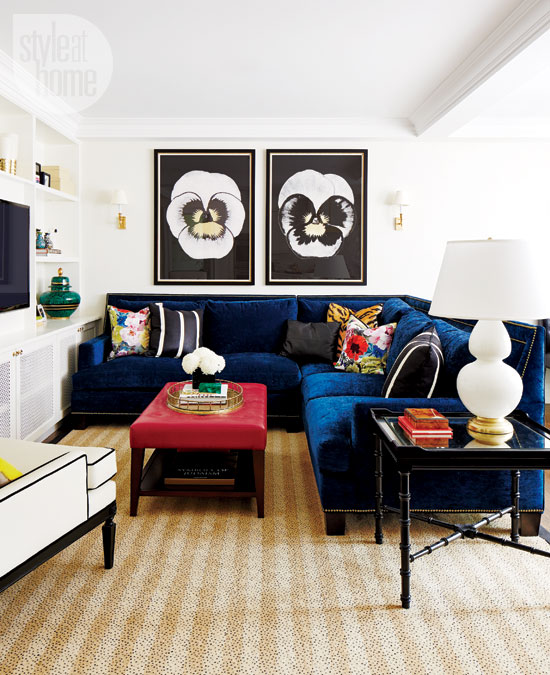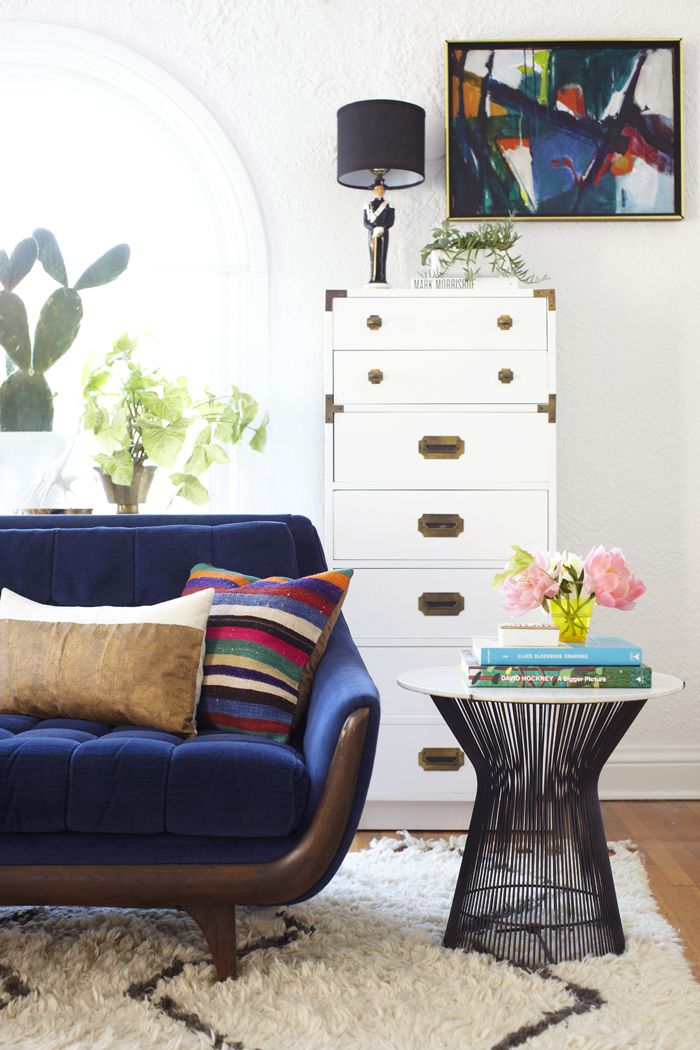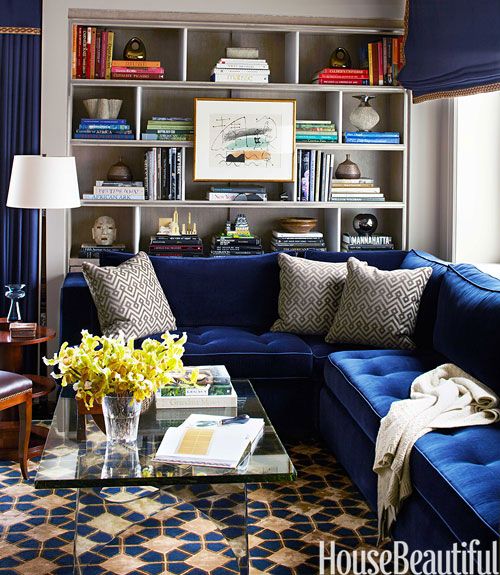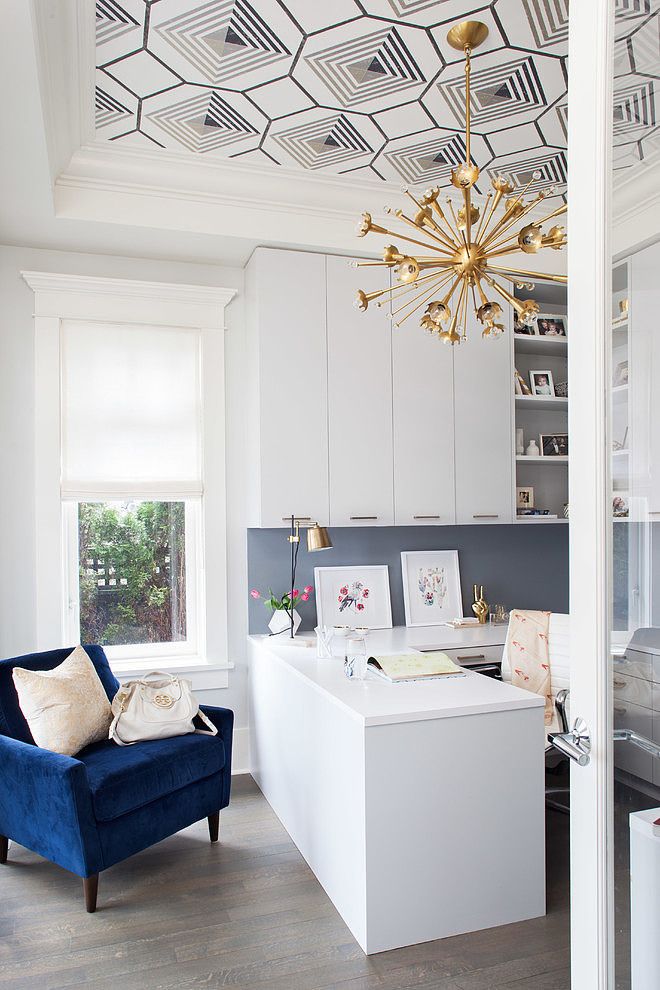 I'm down for taking a baby step by starting with a blue velvet chair.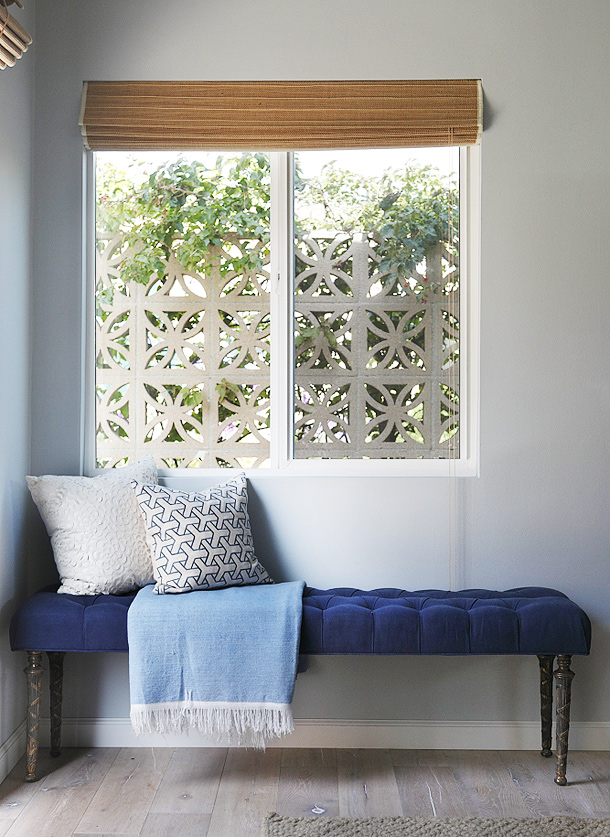 Or a bench!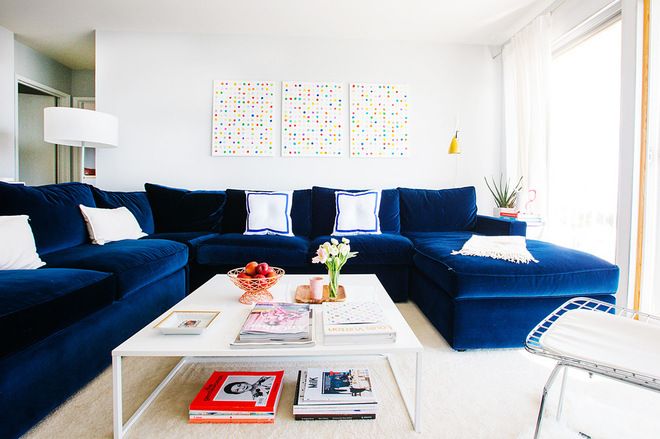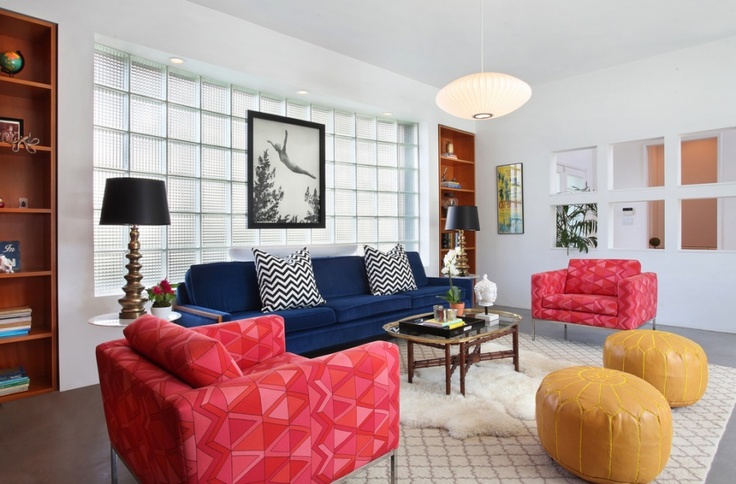 I'm mostly looking at royal blue velvet, which I love for being dark and sultry and both feminine and masculine.  I'm obsessed, and what's even more is that a lot of these spaces were created by Emily Henderson, who is just out of this world crazy talented how is she even real just amazing wow.  This is the first time I'm noticing that she likes using blue velvet in a lot of her spaces.  I'm sold even more.
What do you think of blue velvet couches?  Which of these spaces is your favorite?
Images: 1 | 2 | 3 | 4 | 5 | 6 | 7 | 8 | 9 | 10 | 11 | 12 | 13 | 14