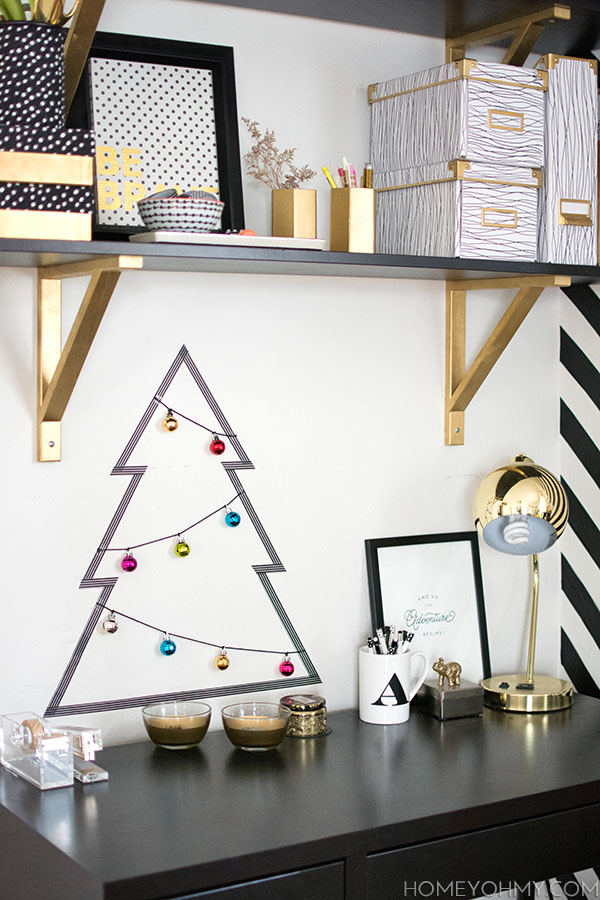 Here's a really easy holiday DIY for you guys!  A Washi tape tree was something I was itching to do, and it was just a matter of where.  I did consider doing a gigantic one in place of a real tree (excellent small space solution), but instead decided to go for Christmas-ifying my desk.  My desk is becoming more and more an area for regular decorating, and I like the idea of always changing things up as long as it's simple.  This one for sure is very simple and a quick way to add a little Christmas cuteness to any blank wall or nook.  Cubicles are welcome as well.
It's pretty straightforward and very customizable, which makes this a DIY that doesn't need much explanation (yay).  I cut out pieces of Washi tape and taped them to the wall.  Boom.  The corners were a little tricky and I had to re-do them a few times, but the key was to use scissors in order to have clean and precise corners.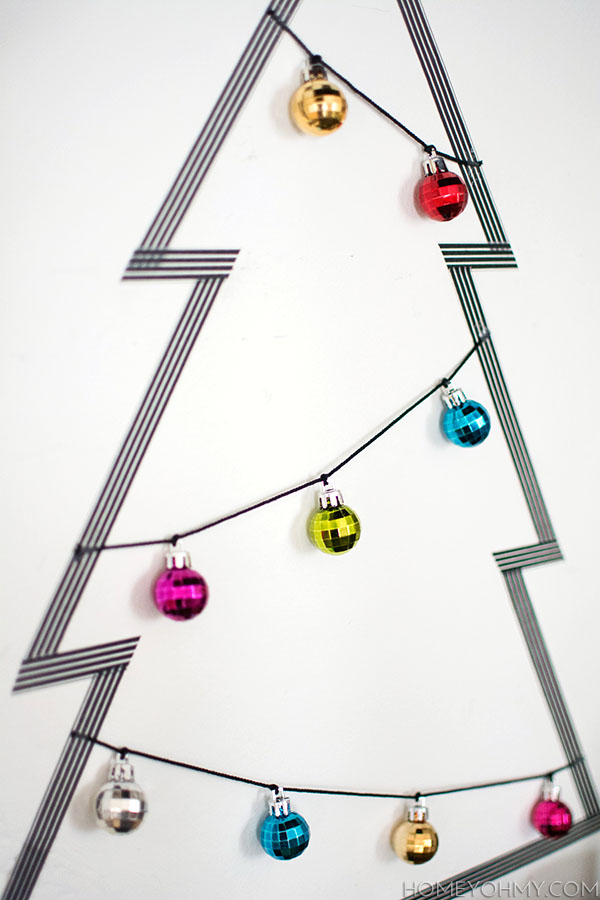 I tied these adorable mini disco ball ornaments (sneak peeked on Instagram) to string and taped the ends with clear tape to the edges of the tree.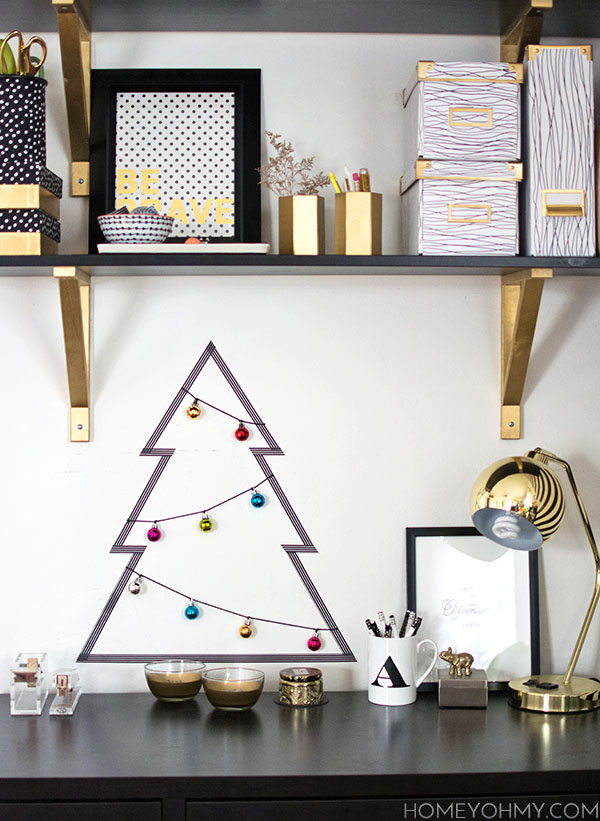 I wouldn't describe these ornaments as my typical style, but I'm always attracted to anything with a metallic shine, and I love taking advantage of the holidays to add a pinch of whimsy.  You can find me staring at them when I'm at my desk and completely forgetting that Thanksgiving hasn't even passed yet.
So who has put up their Christmas tree already??  I meant to put mine up by now, but life happened, and that's when Washi tape helps me feel like I'm on top of it for the holidays.