In light of back-to-school, and for anyone who understands the joy of a pretty notebook (all of us, I assume), we're going back to the nostalgic art of making paper book covers.  I still remember learning how to do this from my teacher in junior high with kraft paper and it's why I know how to do this, so the tutorial in this post is really an updated version of that.  I've also partnered with my friends at Canon to give you this free printable grid paper to use in either black or white (downloads are at the end of the post!)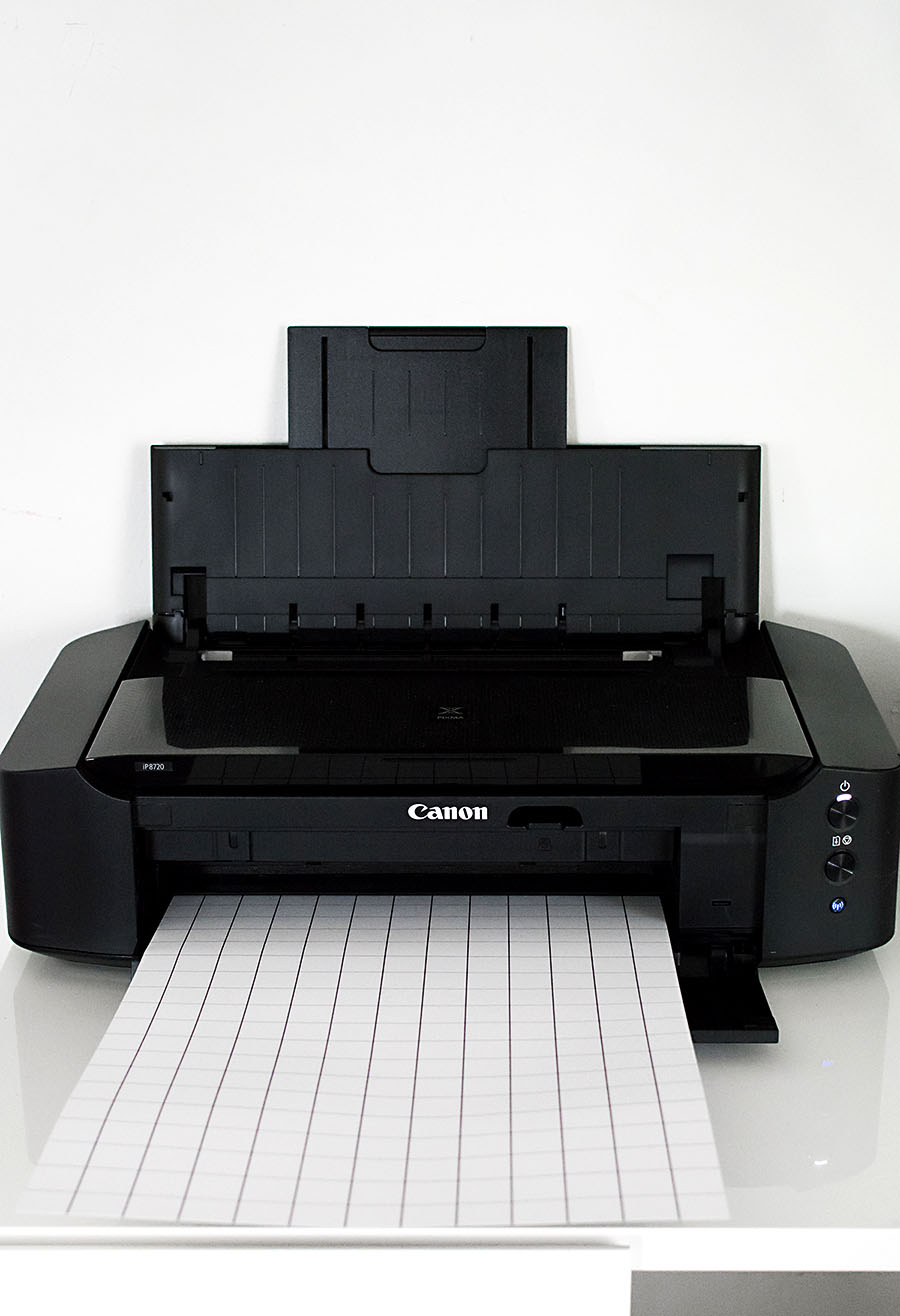 I used my Canon PIXMA iP8720 Crafting Printer to print on a lager size 13×19″ matte photo paper.  This paper is somewhere in between regular paper and card stock, which makes it nice and sturdy for the purpose of becoming a notebook cover.  I also printed it borderless so every inch of the paper can be used.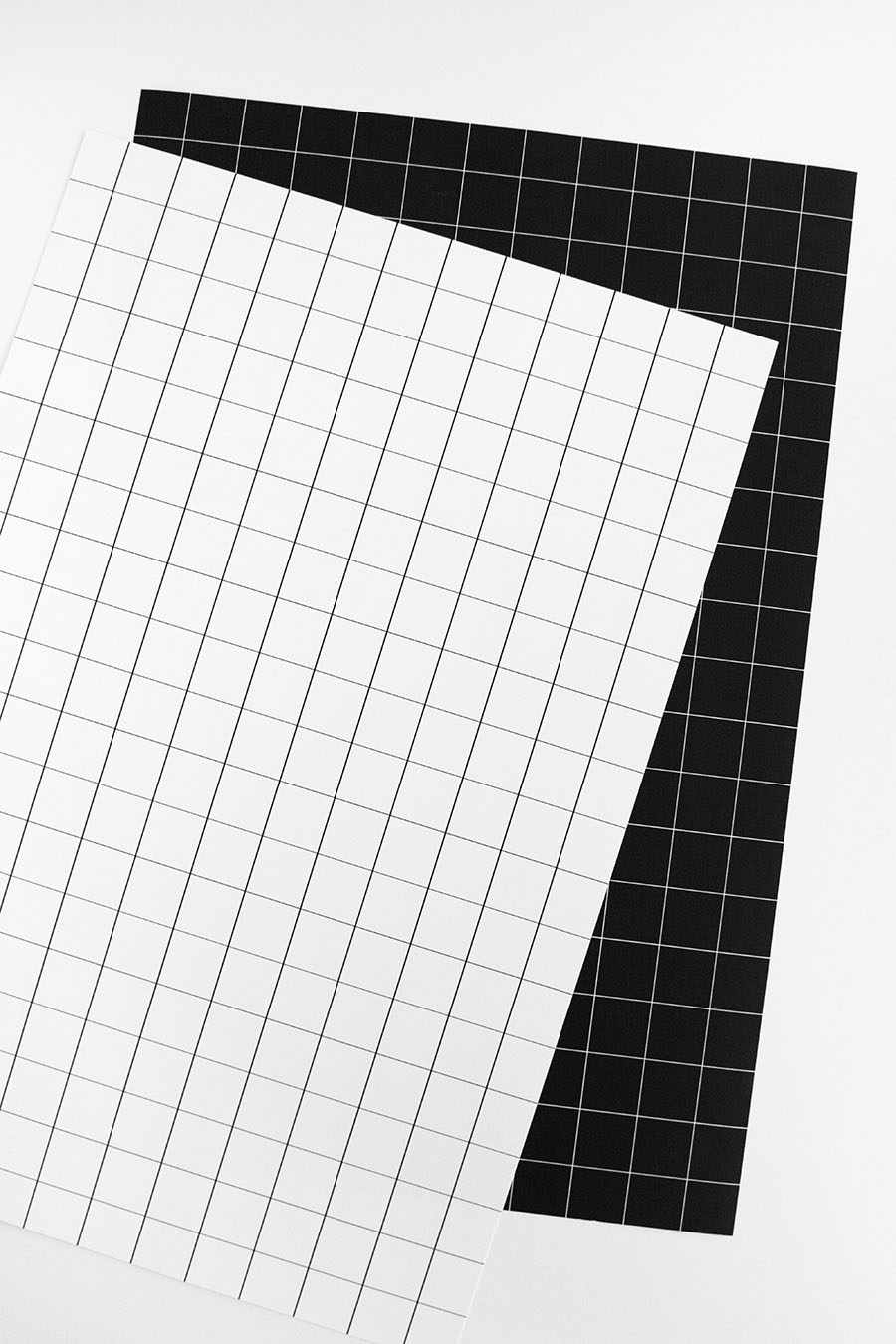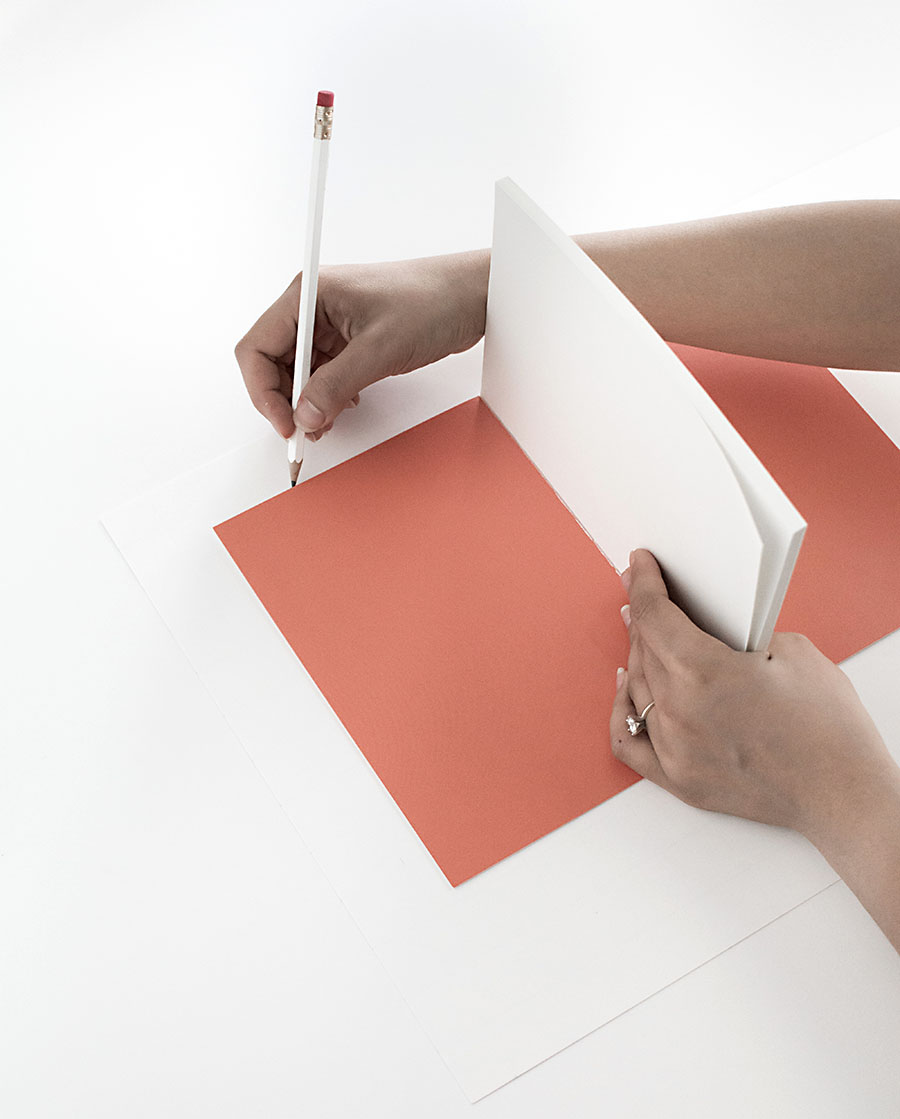 Lay the notebook flat open on the back side of the grid paper and trace around the edges.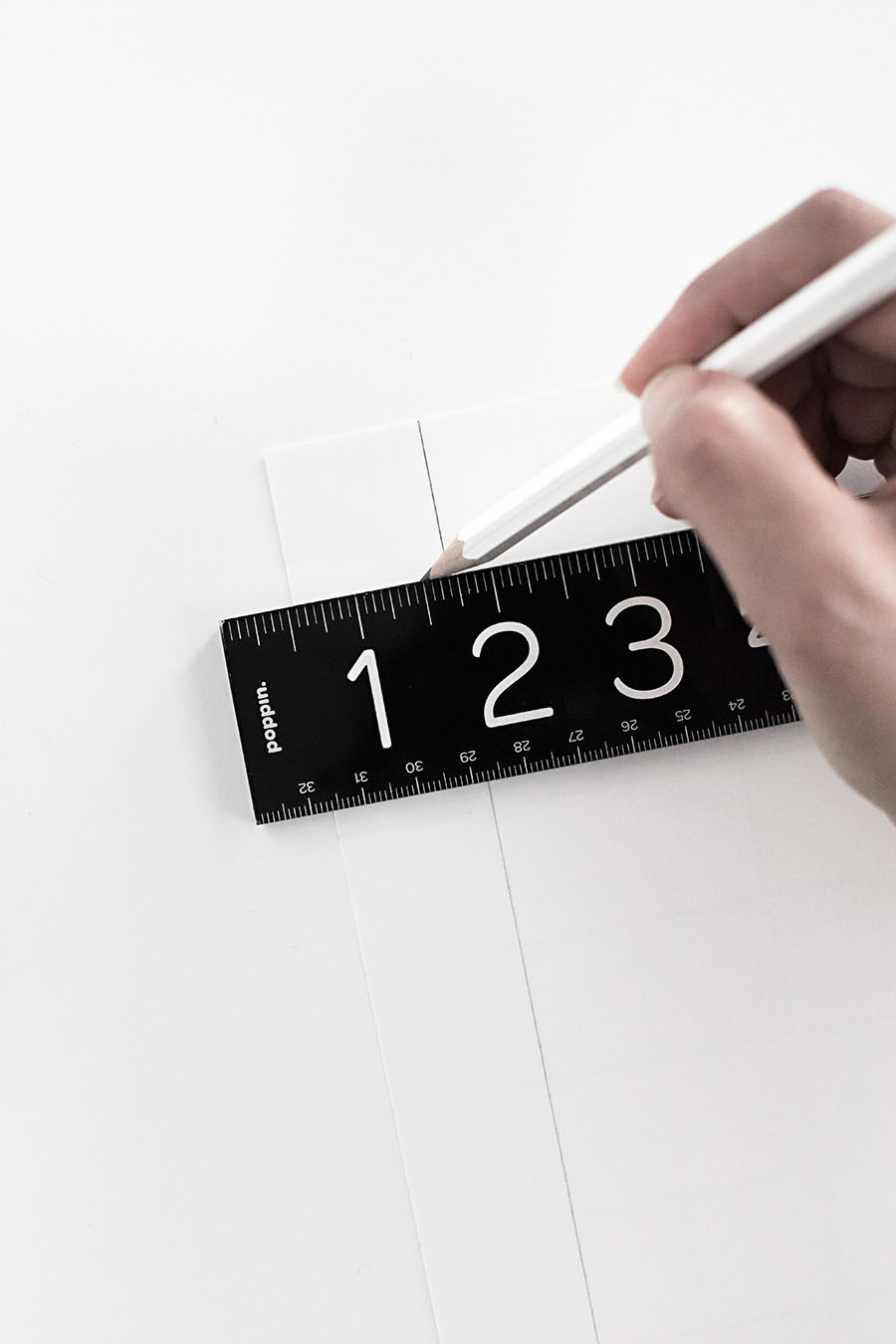 Extend the lines at each corner of the rectangular tracing at least an inch out.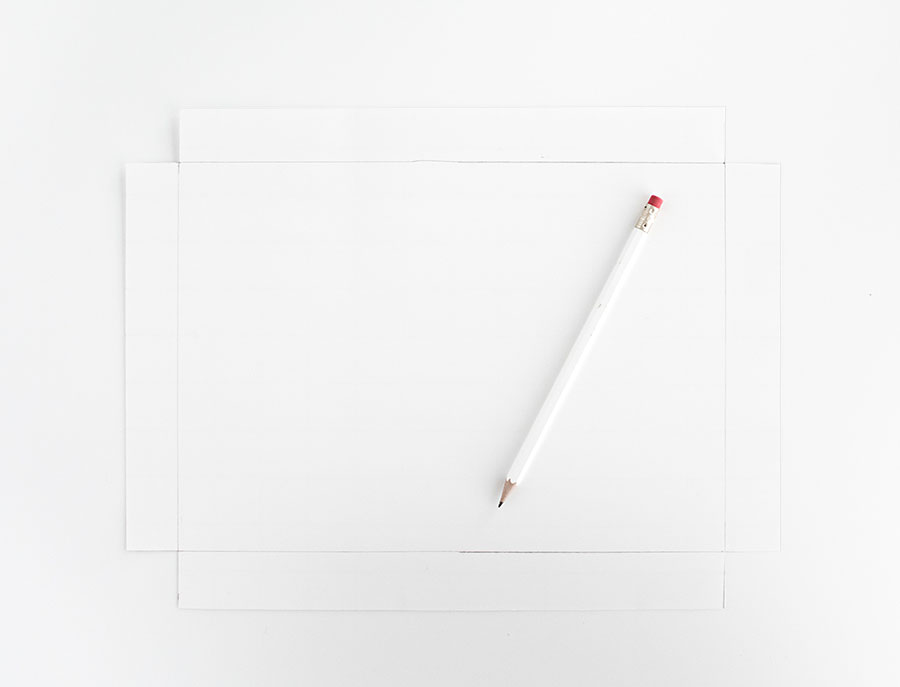 Cut at least an inch around the rectangular tracing and cut out the boxes at each corner, and you should end up with a template like this.
For the next steps, you can either use Mod Podge or Washi tape.  Mod Podge has more longevity, but the temporary state of Washi is what I like about it.  It's also less messy, more forgiving, and doesn't require you to hold it in place to dry for a bit like Mod Podge does.
Fold the paper over the edge on the side and tape it down with Washi tape.
Before doing the same on the top and bottom, mark the total thickness of the notebook pages on the grid paper and extend the lines straight out, then cut down these lines.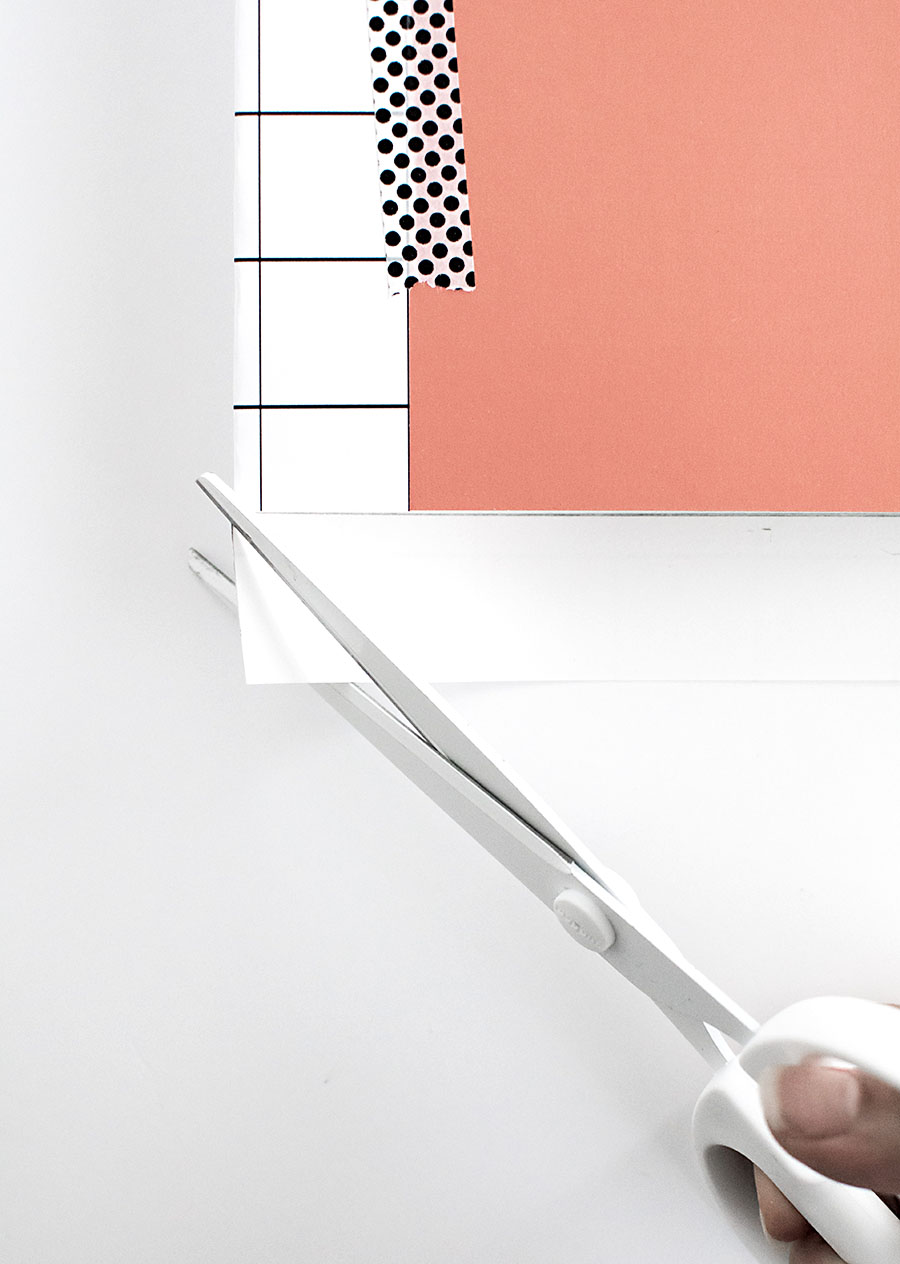 Cut off each corner of the paper before folding it over.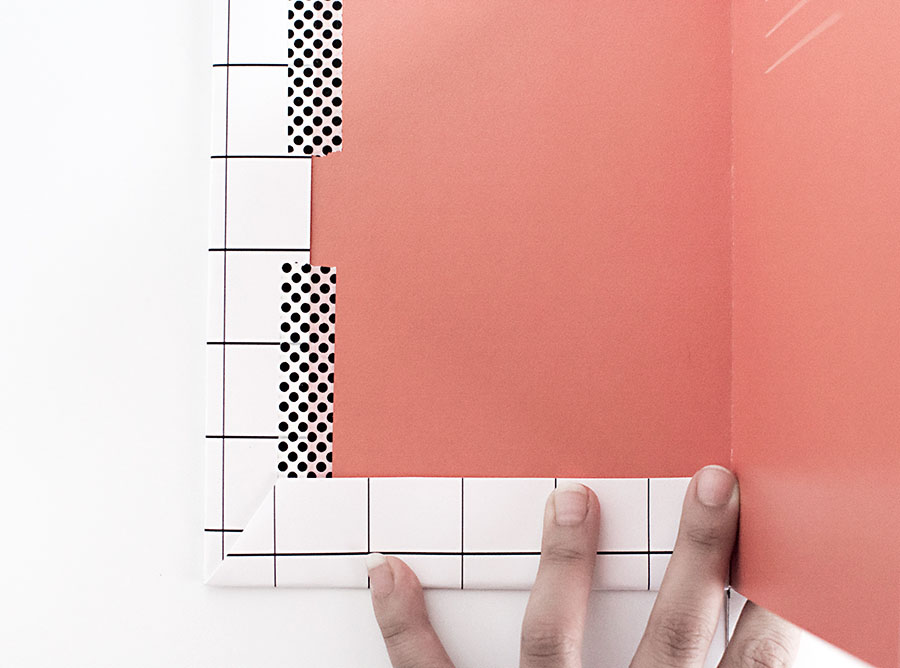 This creates a clean overlap at the corners like seen above.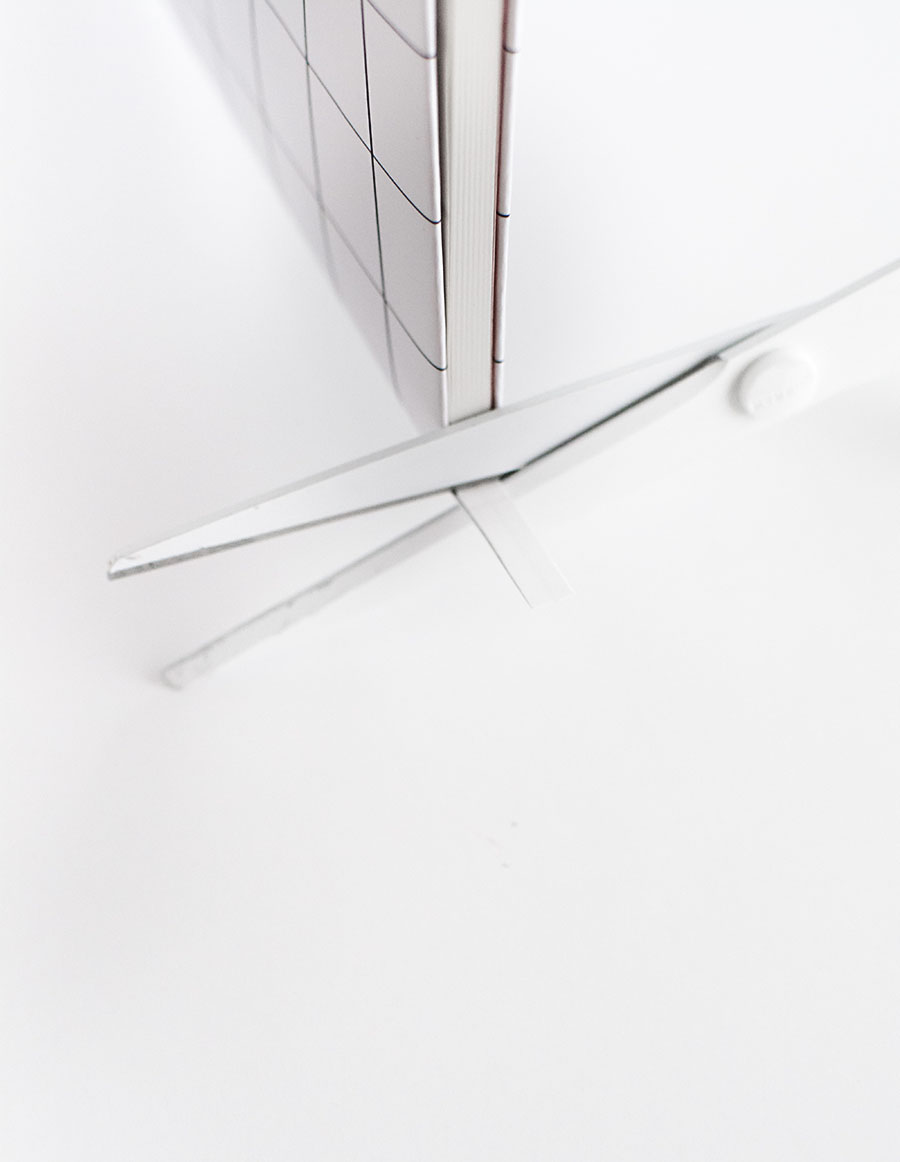 You'll have this remaining sliver of grid paper left over at the top and bottom of the notebook, which if there's space between the paper and the spine of the notebook you can slip this into there, but if there isn't then just cut it off.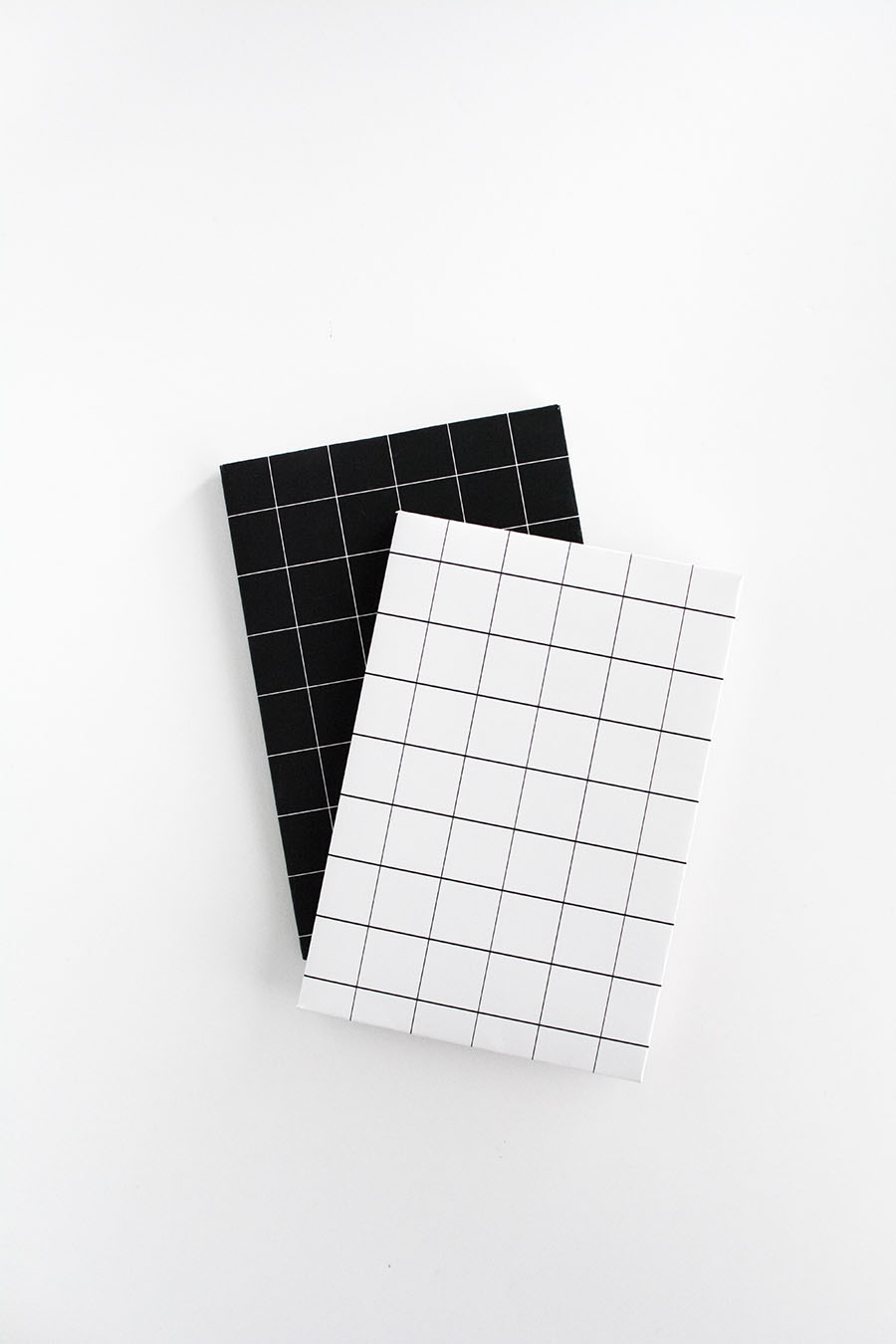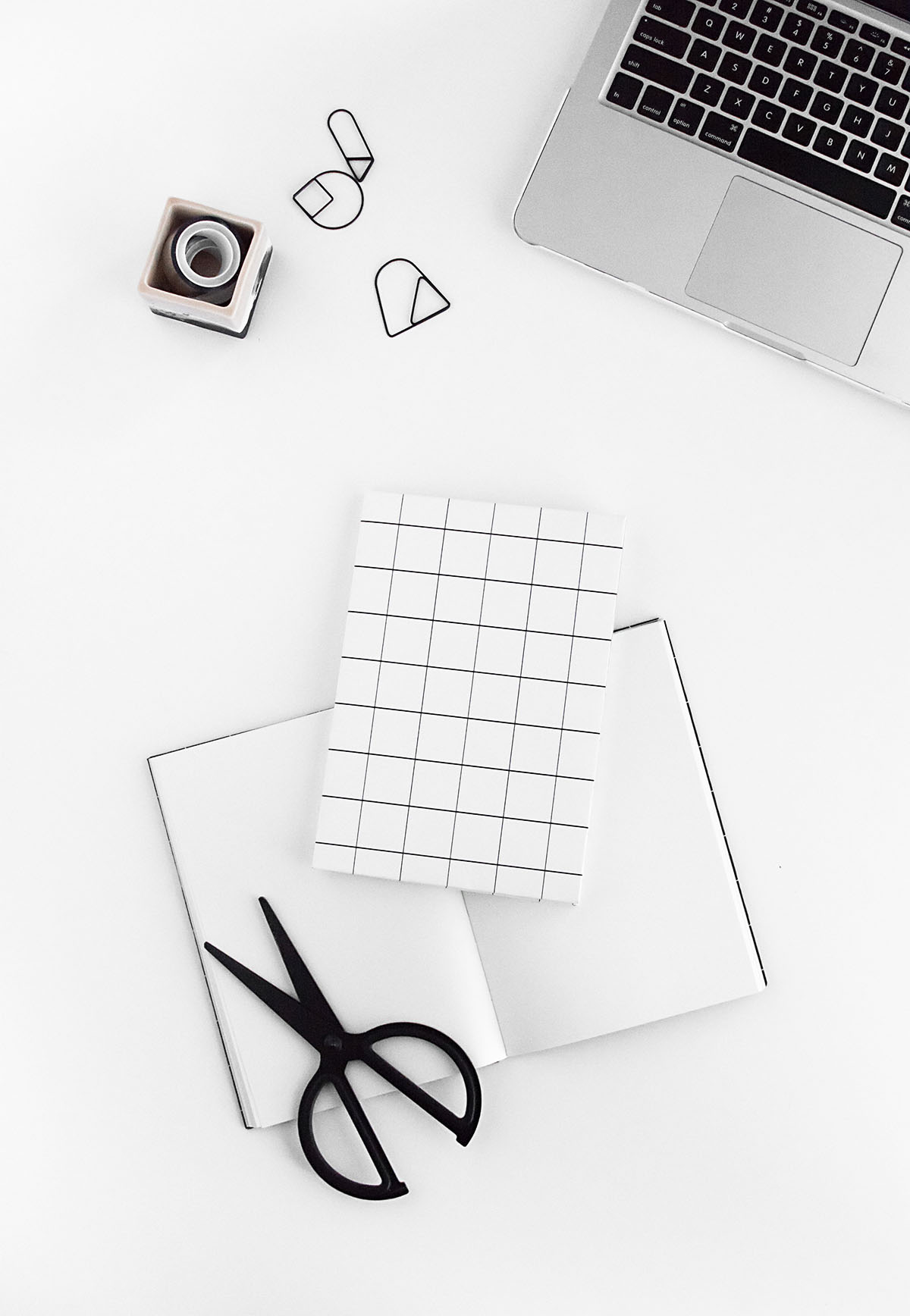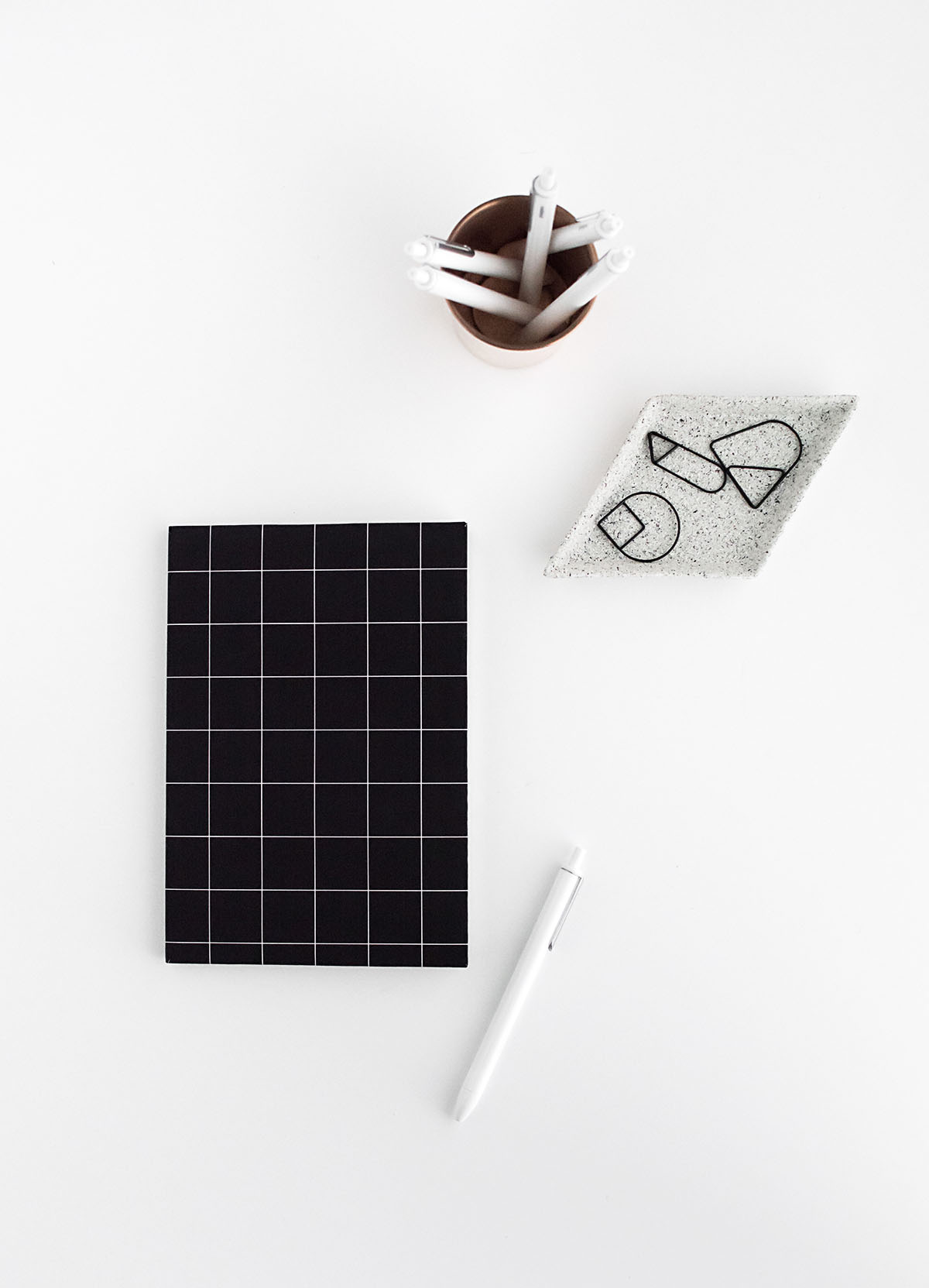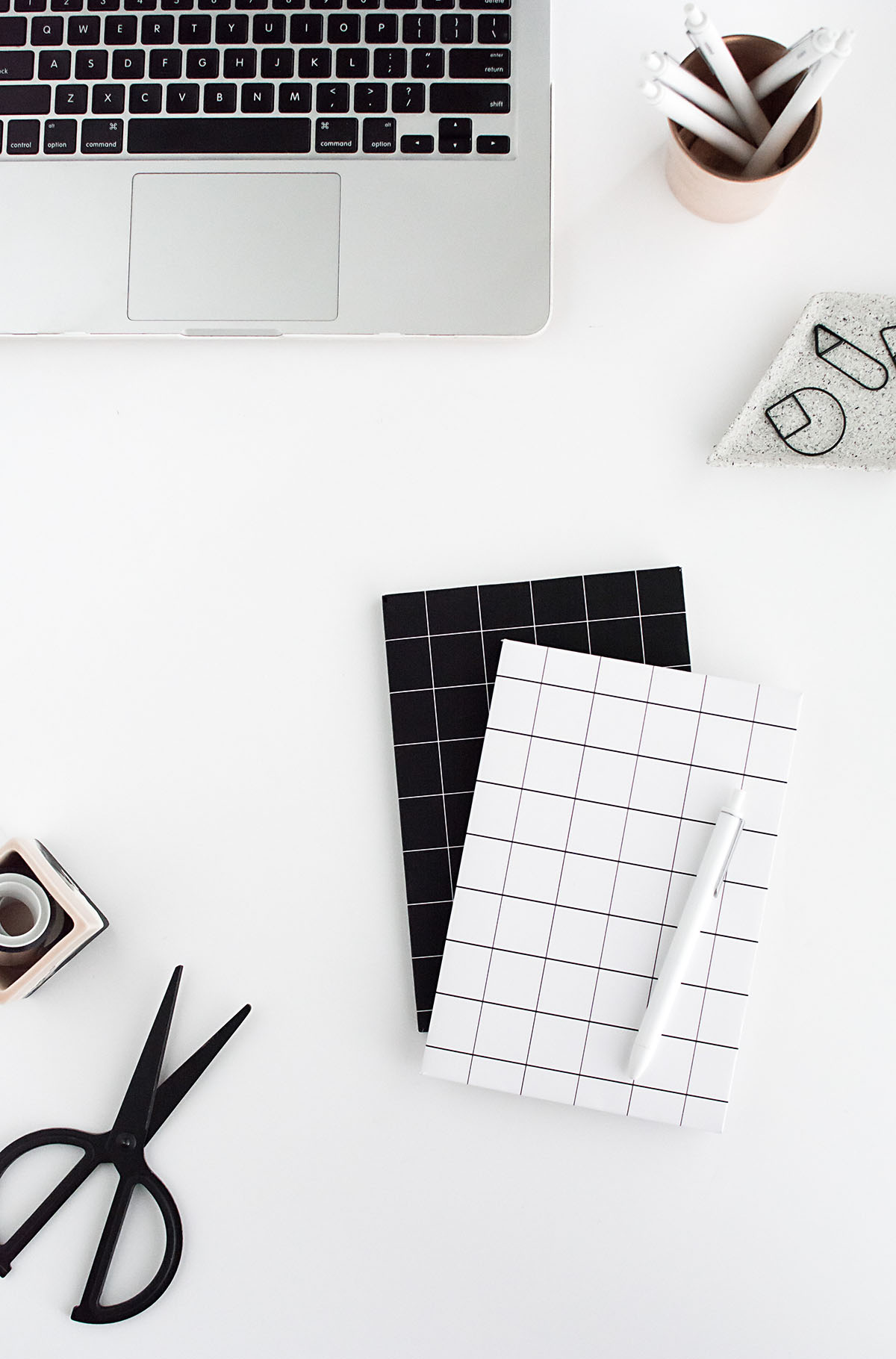 If not for notebooks, this can work for books around the home if you're looking to unify or use them as decor, or these would absolutely work for wrapping paper as well.  Really there are a lot of things you can do with this printable actually, it's paper after all!  Get the 13×19″ white grid here or the black grid here.

This post is in partnership with Canon.  All ideas, content, and opinions are always my own.  Thank you for supporting brands that help bring fun ideas for you to discover and try!