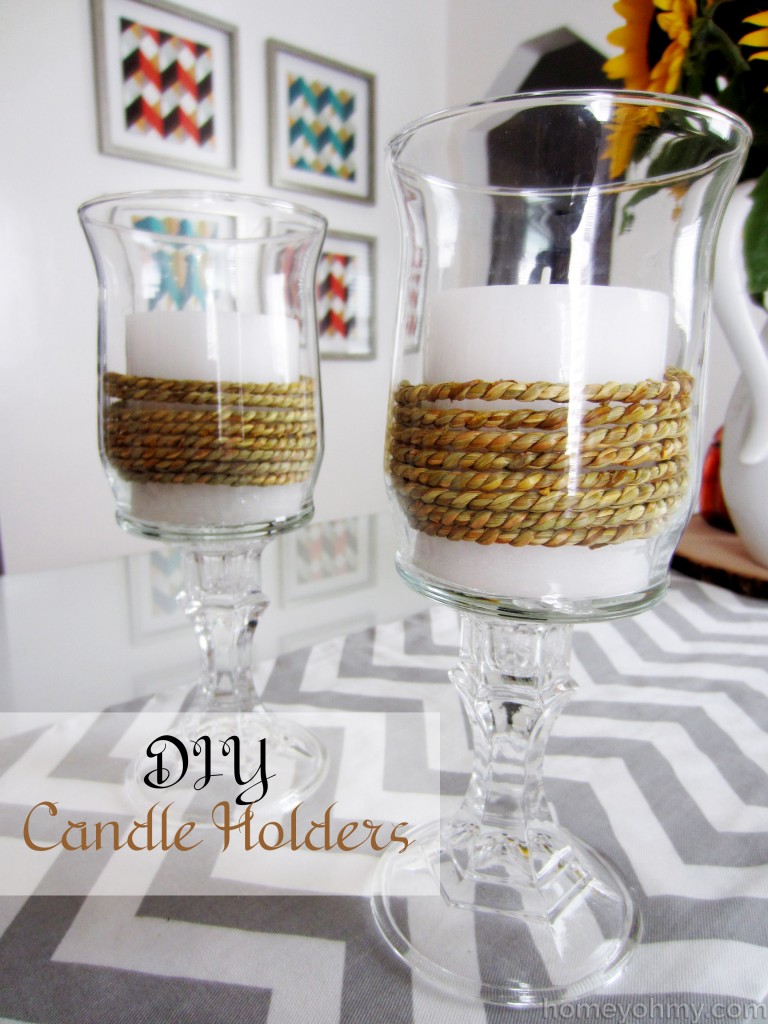 Fall decorating continues with these super easy DIY candle holders.  The inspiration came to me when I removed the rope bundled around the wheat grass I used for my fall centerpiece.  I wanted to re-purpose the rope somehow and thought an easy, beautiful way to use them would be to wrap them around candles.  All I needed next were some affordable candle holders, which warranted a trip to the dollar store.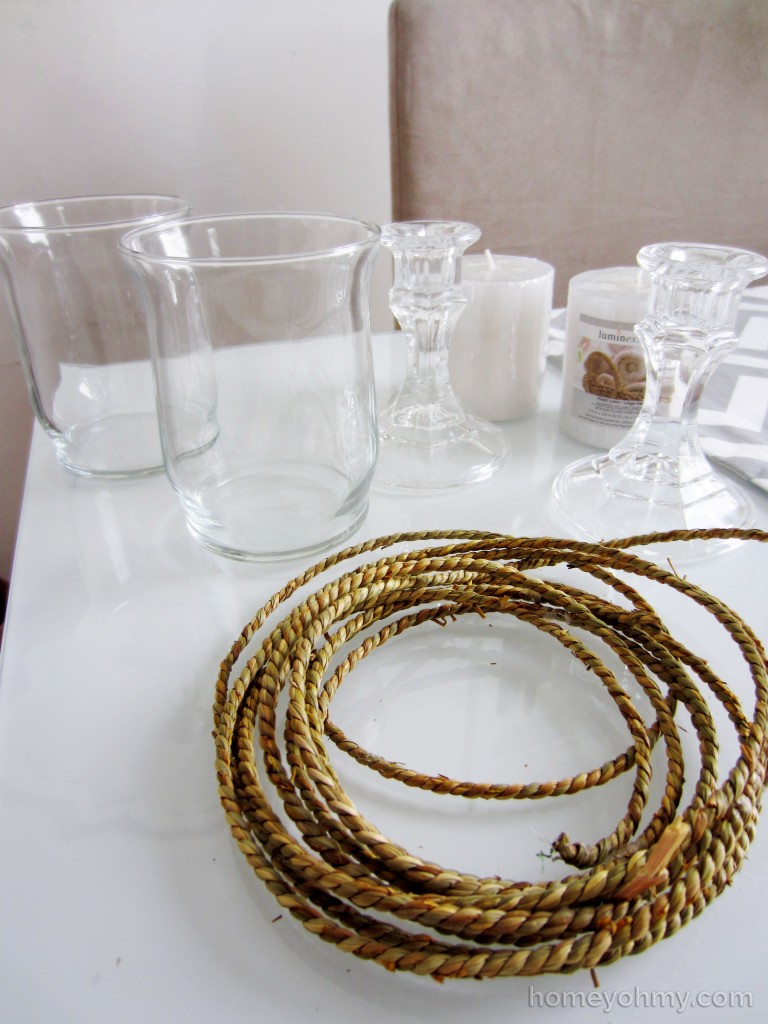 The votive and candlestick holders were all dollar store purchases, as well as the candles themselves.  The only other thing you need is a glue gun.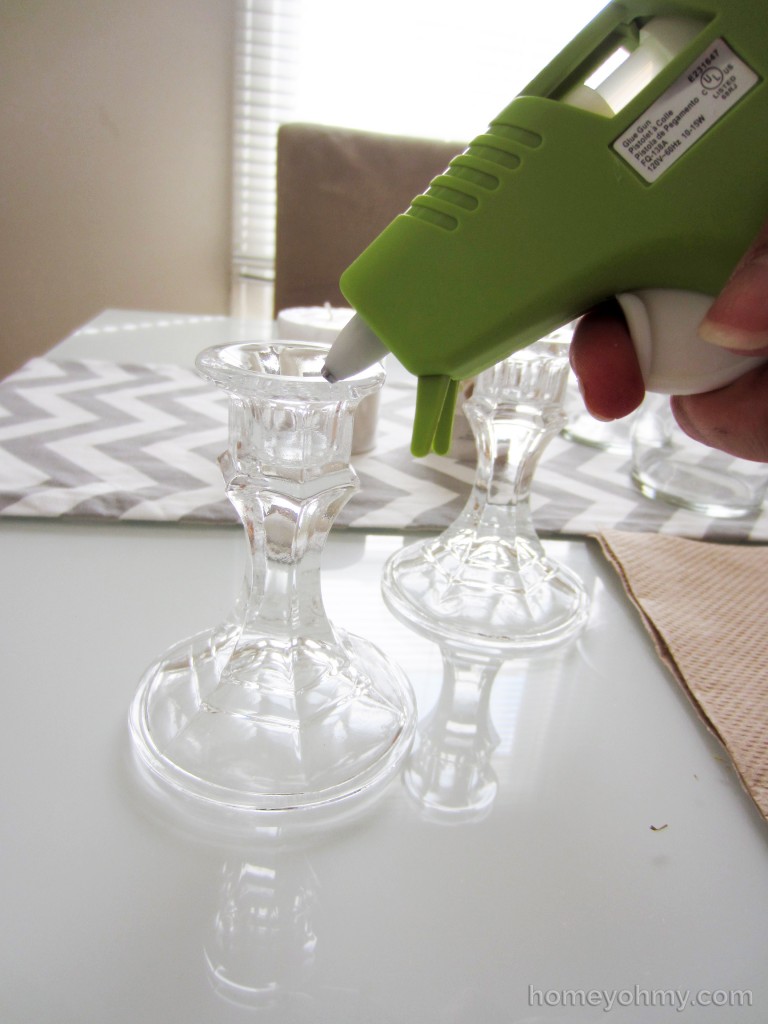 Apply the glue to the rim of the candlestick holder and place the votive candle holder on top.  Do this quickly (and carefully) since the glue sets very fast.  *Side note:  How sweet is my mini green glue gun?  Green is my favorite color.*
Bam.  That's it!  Wasn't that quick?  From this point on there's a million things you can do with them.  I may paint them in the future actually, but for now I just put in white candles and wrapped the rope around each of them.
The rope is actually made from the same stiff material as the wheat grass so it held its shape very well.  It may have been easier to use a synthetic fiber rope, but I just love the look of this wheat grass material.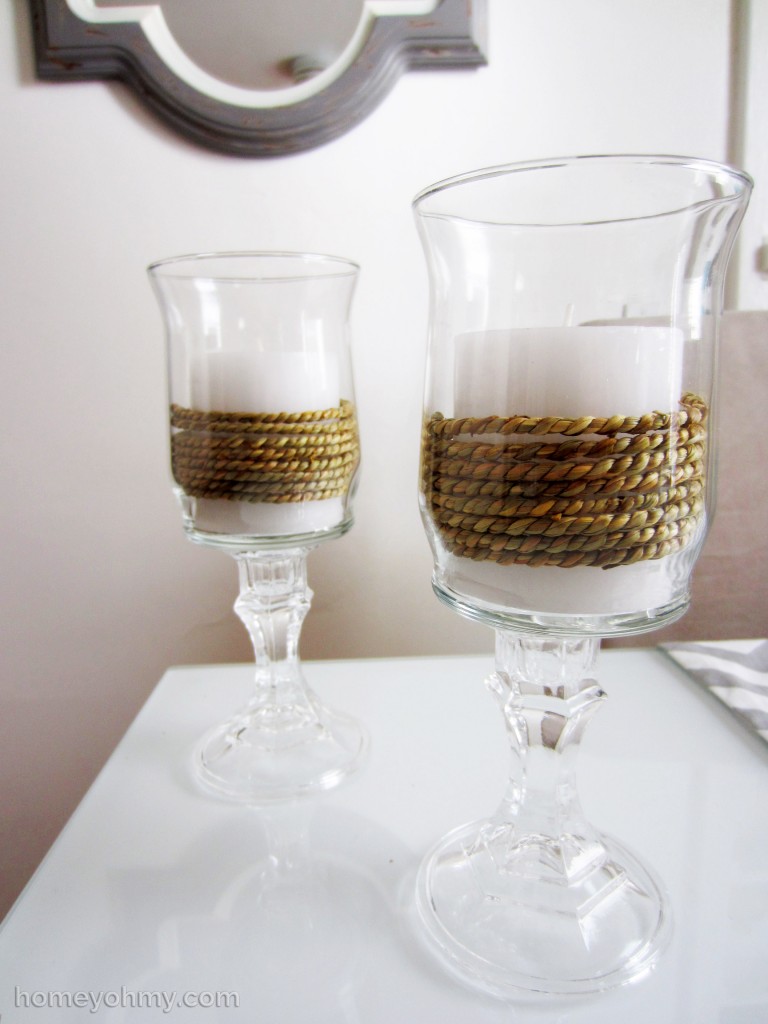 Love how simple and easy these are.   I'm a lover of neutral colors and they can make fall decorating effortless and elegant.  It's nice and refreshing sometimes to just keep things simple.
Thanks for stopping by!