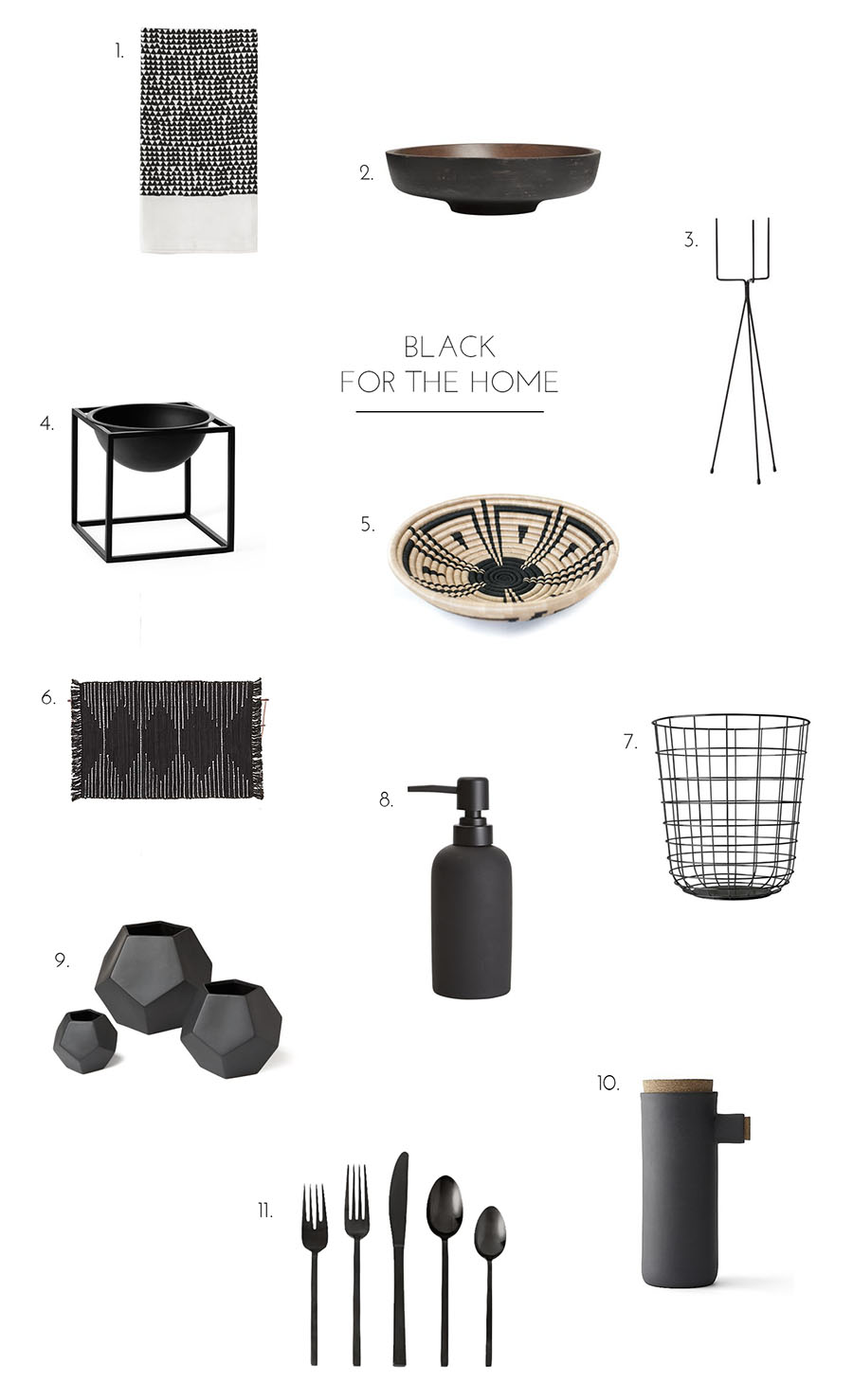 One half of my favorite color combo, you knew that. I LOVE black for the home, so I'm happy to see it getting a lot of extra stage time in interiors lately. I fantasize about going bold with a black sofa, or a black bed, or a black wall, but I still love it maybe the most in small details and decor accents. See if you'd like to add any of these things to your home for chic and modern accessorizing.
1. Napkins– Cute and simple graphic design.
2. Bowl– A sexy home for fruit.
3. Plant stand– Minimal design with a small footprint.
4. Kubus bowl– This one is very high on my wishlist.
5. Small bowl/a>- A very pretty catchall from a store with an admirable purpose.
6. Rug– Eyeing this one for the entryway.
7. Basket– For storage or line it with a bag to use as an office waste bin.
8. Soap dispenser– I use this everyday and it's delightfully gorgeous.
9. Faceted vase– I like to pair the small one with the previous soap pump in the bathroom. I shared a shot of that here.
10. Spoonless container– Meant for the kitchen but looks awesome on any shelf.
11. Flatware– Matte black flatware needs to happen.