Ok guys, let's do this- we're going to have a vote on which art print I'm getting next.  Halp.
A big reason why this gallery wall project has been taking me so long is because I like too many things and change my mind a lot.  While it would have been ideal to collect art over time, really my problem is that I've been sitting on top of all the choices all along and never actually making any decisions.
SO, I've organized my list of favorite prints by sources, and today we're looking at some of my favorites from Minted!  I've probably spent a combined total of several days looking through all their prints, and these are the five I've narrowed down to.  That's as far as I got, and now I need your help, because I want them all but that's not going to happen.  I THINK I have a good idea about which one I'm going to get, but I'm sooo curious to know what you guys think and am for some reason asking to become more indecisive than I already am.
Opus by Katie Craig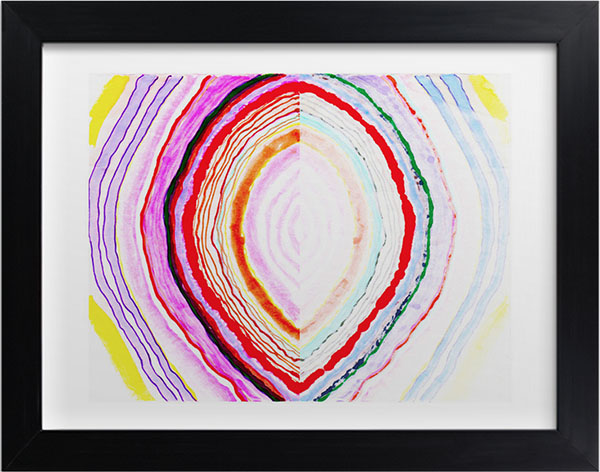 Great with Agate No 1 by Kristi Kohut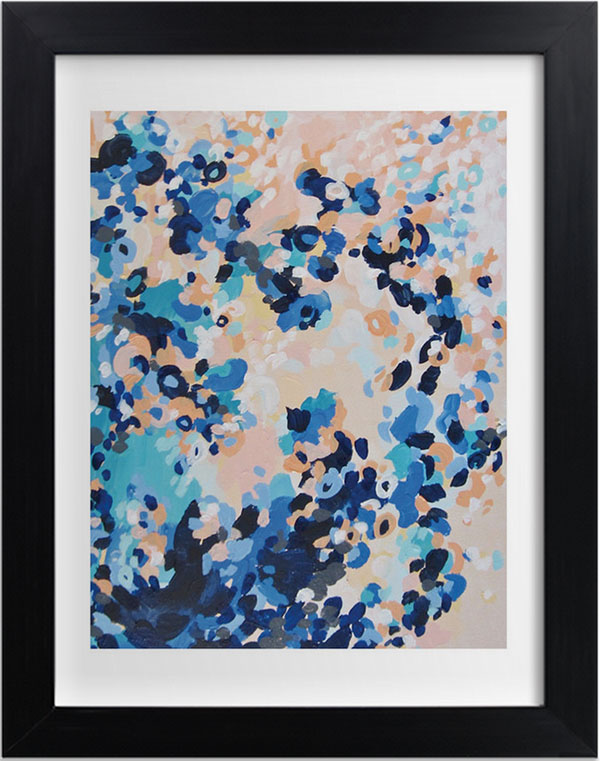 Shall We by Katie Craig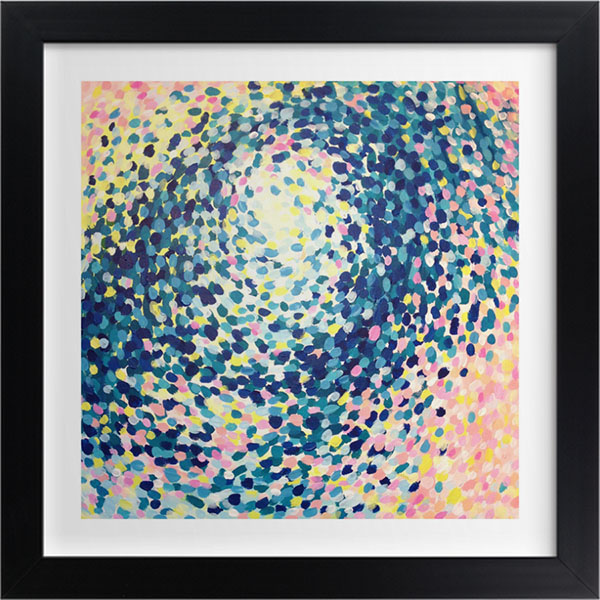 Swoop by Katie Craig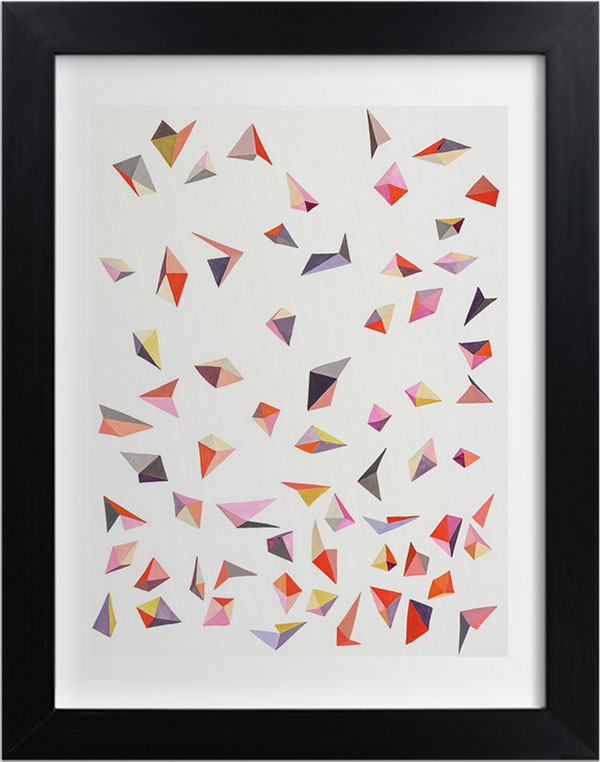 Applied Relativity 2 by Jen Wink
Aren't they all gorgeous?  I'm decidedly going for something abstract with a mix of warm reds and pinks with blues, which all of these prints have somewhat in common.  I also realized later that three of these were created by the same artist.  Imagine that.  I must really like her style ;)
One of these prints was actually picked by my boyfriend and I was very surprised by his choice!!  In fact, I'm very surprised by any choice or opinion he expresses about any decor because it is so rare to get him to willingly do that.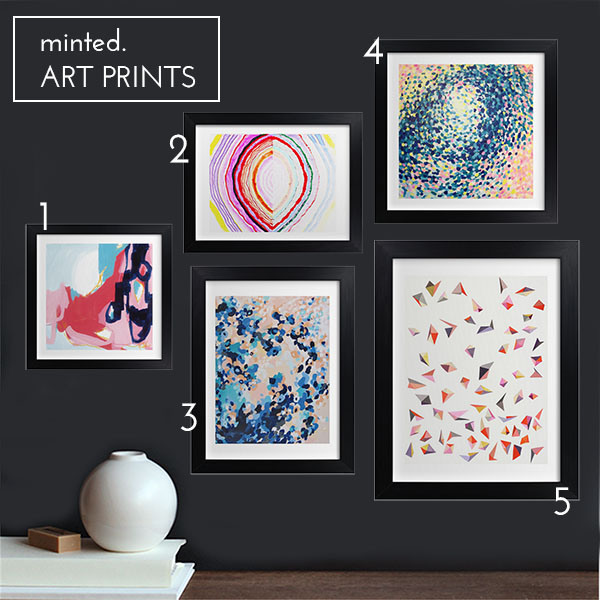 So I want to know, which one of these prints would you pick??  Or, if you're not feeling any of them or just want to have some more fun, want to take a guess at which one my boyfriend picked?  I'll be sharing the one I get once I put up my gallery wall!
This post is sponsored by Minted, which I'm thrilled about because I'm a fan of theirs and hope you are or will be too.  I do genuinely love these prints and would seriously love to get your opinion on them.  Thank you for supporting the brands that help keep Homey Oh My! a fun and happenin' place to be <3.
*All images of the art prints and the backdrop in the main photo collage are from Minted.