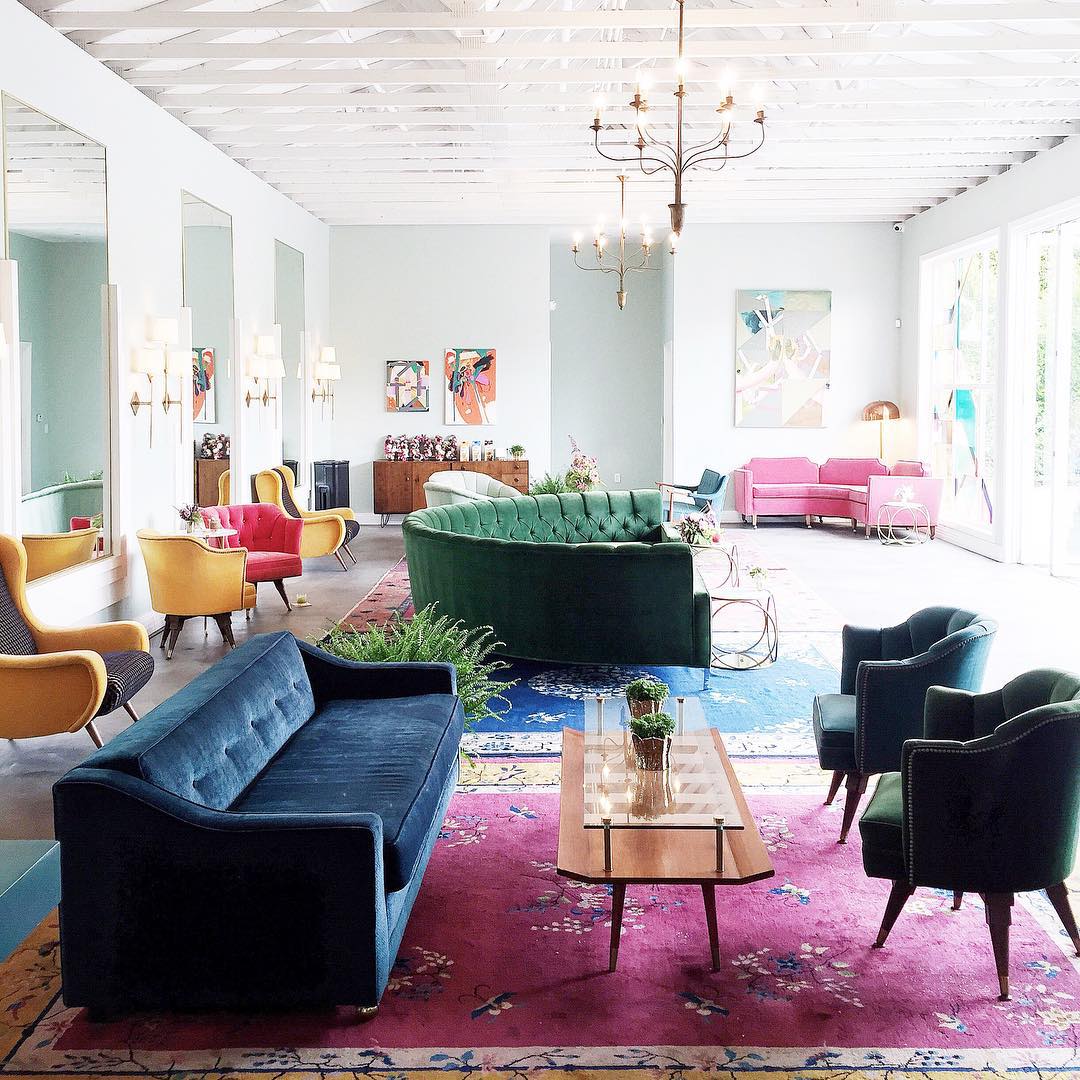 This week I learned that having an excellent few hours of daytime partying on a Wednesday can make the whole week fly by.  It's possible other factors were in play, but at the very least, this was the highlight of my week FOR SURE.  I took the shot above at The Fig House where I attended a blogger party and it was stupendous.  All my favorite things were there: food, crafting, flowers, and good people.  I loved it.  And just look at those rugs!
There's been an unusual amount of to-do's outside of the blog lately so I've done a lot of unplugging this week, which is great, but those hours get logged by themselves and need to be made up for somehow, of course.  So, it's about to be a mostly working weekend for me, plus taking it easy and catching up on Z's- only the best!  Hope you're heading off to a best weekend, too <3.
Signing off with this weeks favorite links:
Will you be in LA tomorrow, Saturday the 11th?  I'm going to this pop-up shop and you should too!
Impressed with this rope bag DIY.
A tactic to help us stop procrastinating once and for all?  I understand if you want to read it later.
Lots of lovely, simple details in this home tour.
The power of a simple and effective DIY, and just a blog with overall amazing style.
These look like I'd have zero portion control over them.
The best beauty buy I've made this year.
Entertained by this: 15 words you can't translate into English.
Wish I had a place for this mat.