It's been a little quiet around here on the home front, huh?  Feels kind of weird talking about it amidst all the recent crafts and V-day buzz, but I started thinking about this because I've been cleaning like a maniac in preparation for family that's coming to visit (today!), and now that the living room is the most orderly it's been in months and I can look at it now without being distracted by all the piles of crap that were previously lying around, it's bringing to light how much I want to change the current decor.
There's certainly a lot I like about it right now, but also a lot I feel like I was "stuck" with, mainly our big red couch (boyfriend's Craigslist find from years ago).  I've actually never shared it on the blog I think??  You can see a glimpse of it here.  I really have enjoyed it, but I'm over it and ready to move on, starting with daydreaming about other gorgeous living rooms, of course!  My obsession with blue velvet couches is still alive, and black and white will always be a part of my life, so these living room favorites have a little bit of everything I'd want to take home.
This simple and modern living room is what I'd say embodies my core decorating style.  I adore neutral spaces with pops of color contained to smaller details, and talk about all those clean lines…  Throw a blue velvet couch in here and it would be closer to my dream, although I think I love a neutral couch just as much!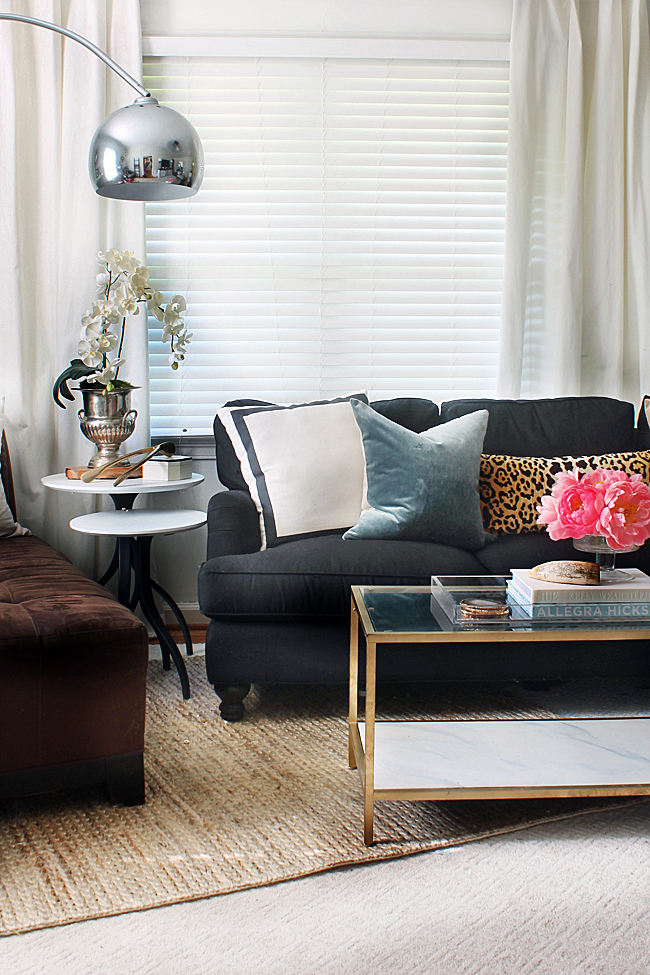 Another neutral space, traditional mixed with modern pieces.  This was also the first time I saw the beauty of a black couch.  I dig it very much.
I remember first coming across this one and just staring at it.  There's a lot going on, but it still feels calm- those neutrals I tell ya.  I love the glam materials mixed with natural elements.  Not entirely sure how I feel about cowhide rugs, though.  Are you into that trend?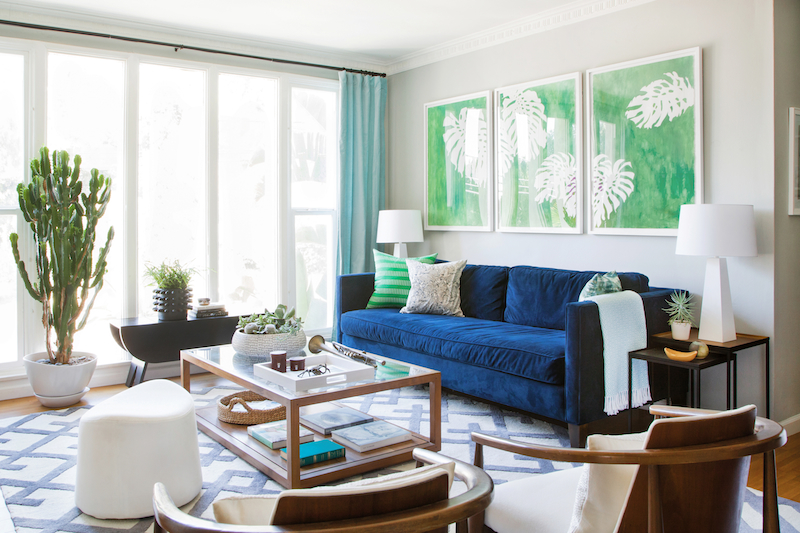 This.  The pattern mix between the rug and art is bold without being outlandish- it's perfect, and I want to learn.  I need that rug.  And that couch, duh.  My eyes keep bouncing around the room endlessly.  Just every detail is so precise and in perfect harmony.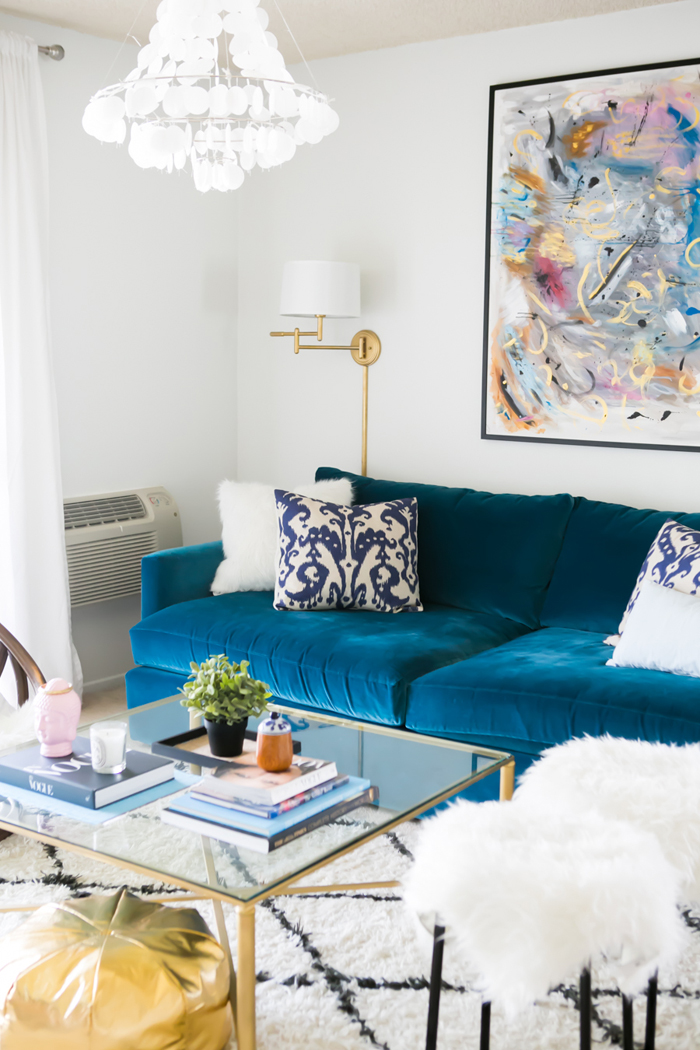 I've mentioned this once before as being one of my favorite home tours ever, and it's not only because the decor includes every single thing that I love, but because it's so doable.  I can very clearly see myself living in this space.  I find it real and relatable while still being mad stylish, like I just want to be friends with this chick.
Liking any of these spaces?  Is there a room in your home that you feel stuck or frustrated with?  I'd love to dive into making my living room dreams happen, but it won't be for a while.  Currently I'm focused on that massive de-cluttering goal I talked about here, which will for sure give me more clarity on what I want to do with our space.  It's clear already though… I want that blue velvet couch!  It will come to me, because we are meant to be together.