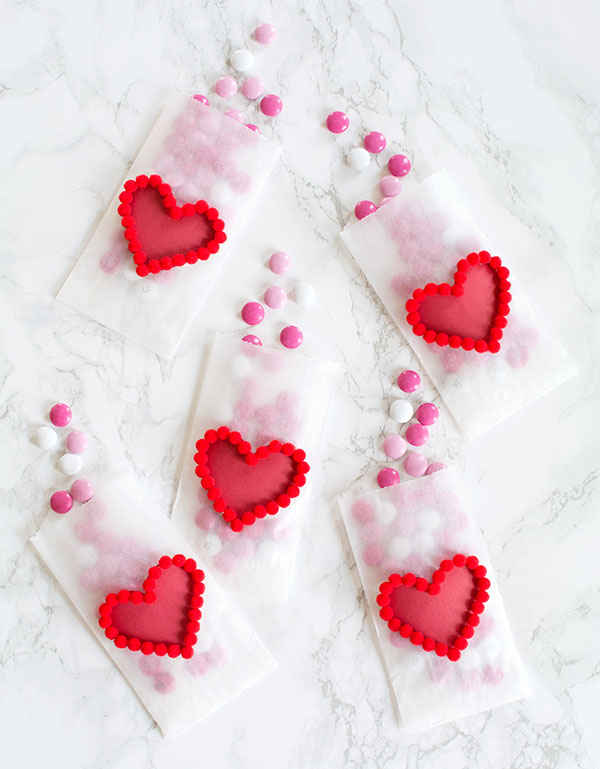 It doesn't get much more traditional Valentine's Day than this!  I'll always love a classic red heart and the way it can stand alone and still be so bold.  Combined with my other love for pom poms, I put together these mad cute Valentine's Day treat bags you can hand out to friends, coworkers, or people you don't know very well ;).
As small as an embellishment like this is, that little extra step can make the simplest gestures that much more special.  So while we're more than three weeks away from Valentine's Day, there's a good amount of time to be thinking about how to spread the love this holiday, starting with these pom pom heart treat bags that I'm sharing the tutorial for over at the PBteen blog. <—See you there!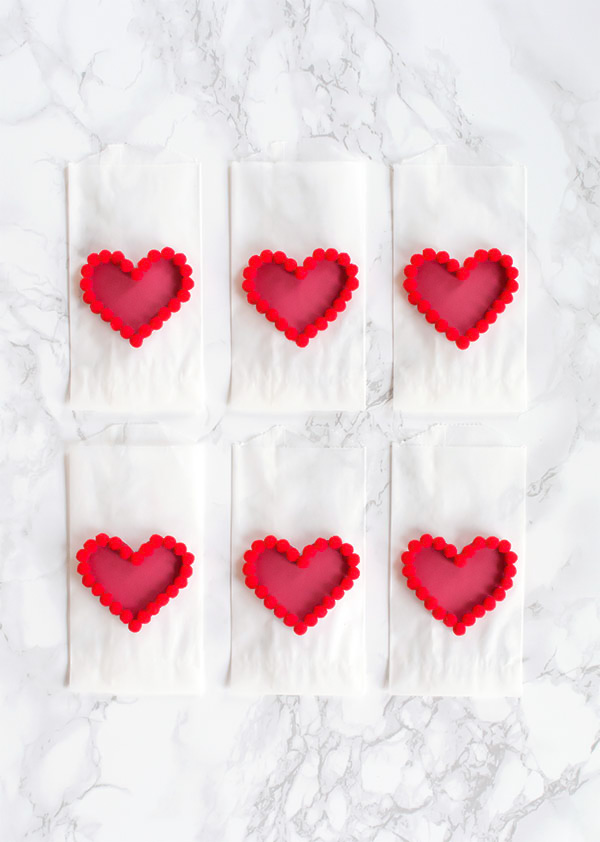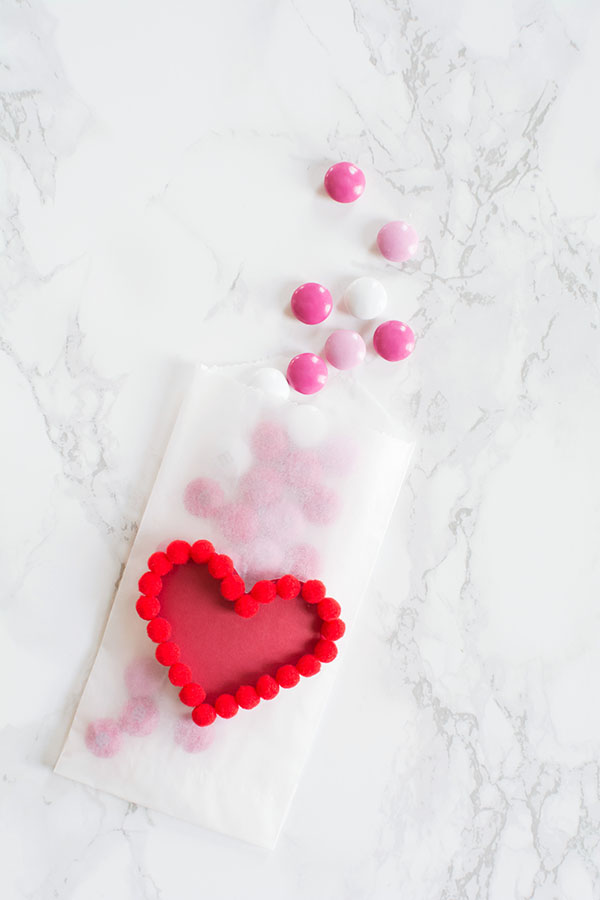 Serious question for you guys…. does anyone like the taste of conversation hearts?  I imagine their consistency is the same as eating chalk.  I consider them the candy corn of Valentine's Day- nice to look at, but not to eat.  I was thinking about this when I was deciding on which candy to get for this project, and while conversation hearts would have been cute, I'd rather eat M&M's.  We've already made it half way through a big bag.  Edible props are better when they're chocolate <3.
If you're still here, go visit the PBteen blog for the DIY!  And/or you can stay here and chat with me about how conversation hearts do not taste good, whatever you wanna do~