I make my Valentine a card every year for Valentine's Day.  It's been the same guy for about 5 years now (awww).  While I can easily admit this design is very feminine and more-so something that I myself would want to receive, the idea is that a handmade touch makes anything more special ;).  This could also simply be like a print to hang up!  Considering I don't have three Valentines this year, that's most likely what I'll do with the other two.
This is so super easy and not even entirely DIY.  It's more DIY embellishing on some already cute cards.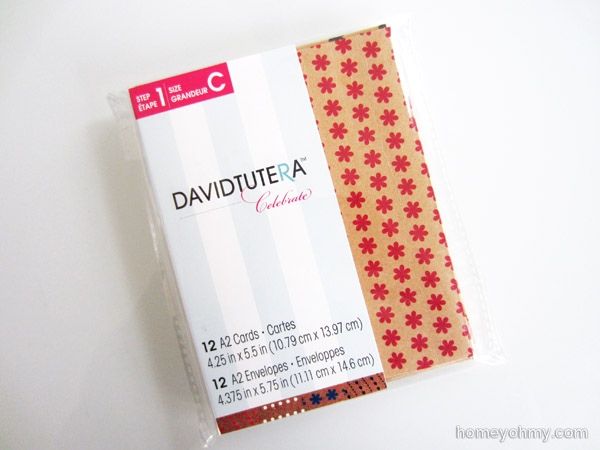 These cards caught my eye around last Christmas because there were big clearance tags on the entire collection.  It was something major like 70% off.  I thought this particular pack of designs was cute and they weren't specific to any occasion, so why not?  And into hiding they went until now.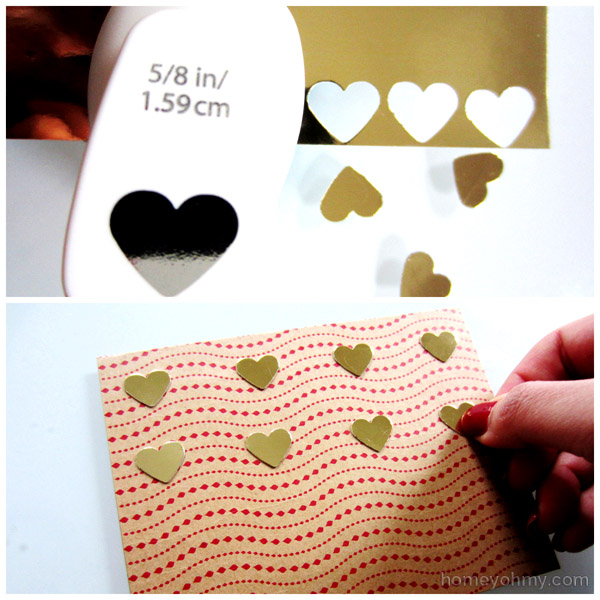 I used a small heart lever punch to cut out hearts in different colored card stock.  The lever punches were recently on sale at Michaels for 50% off and I took advantage.  Can you tell that I love me some sales?
I dipped a Q-tip in Mod Podge and lightly dabbed the back of each heart before sticking them on the card.  I learned after the first heart I glued on that a foam brush applies way too much and it will seep out the edges.
Fun, simple, cute, done.
I GOTTA know which one is your favorite.  Please indulge me with your thoughts.  I will say, I thought the mirrored gold hearts would be my favorite, but the red hearts look so good against the black dots.  And then I'm loving the mint hearts, especially paired with the red ones!  Those two would look great displayed together.
What's your vote?