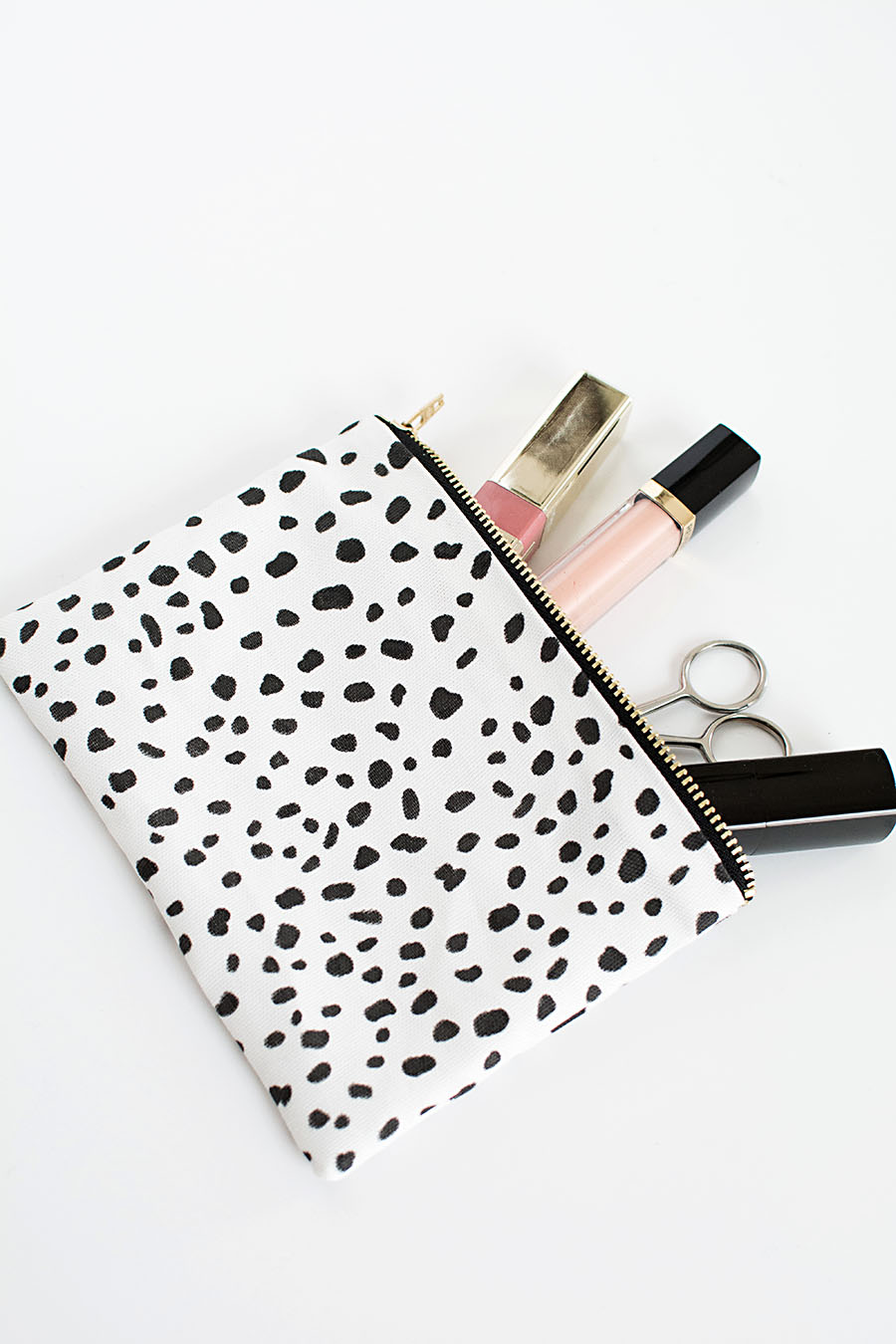 I've been meaning to do this DIY for a while and was reminded of those lost plans when I recently came across a spotted clutch that was very pricey.  Granted, that one is a lot better quality than this one I made, but for how easy this was to make (no sewing, the title is correct), I'm more focused on how it turned out really cute and gets the job done.
The fabric design is inspired by the leopard spotted print from the PBteen x Emily & Merritt collection, which I drew by hand using a black fabric marker.  That totally does not have to be a part of the DIY- you can use any fabric of course, and I recommend using a heavier weight/outdoor cotton since it will be much more durable.
And of course, this could be done with sewing and would be a lot more durable that way and should probably be the first line of action if possible, but for the don't-have-or-want-to-get-a-sewing-machine-or-know-how-to-sew club, this option will satisfy the craving.  For all my no sew DIYs, I use this fabric glue which has held up SO well across all my no sew projects.  Literally sewing in a tube.
For the full tutorial, find it here at the PBteen blog!