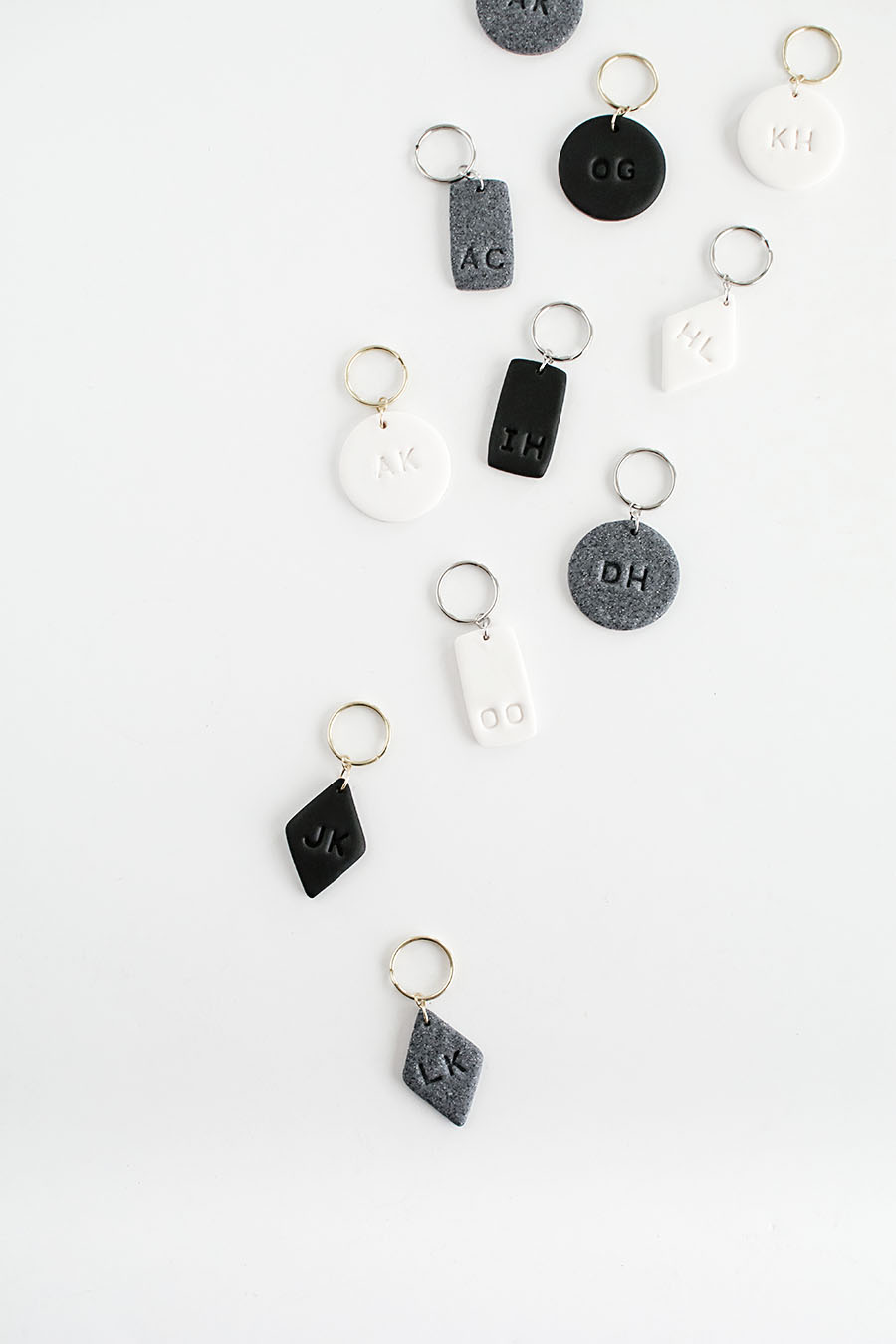 Have I told you before that I collected keychains as a child?  Only the cool kids did it, and I know this because I was the only person I knew who was doing it.  Oh does that mean it's not a popular thing?  That's not what my mom told me…
So yea, I have a soft spot for keychains, and a good thing about this DIY is that you can pump out a million in 5 minutes (rough estimate) and hand them out as little gifts for everyone you know (Christmas is tomorrow).  Or, just make one or two for yourself because it's cute.
Materials:
-clay in black, white, and granite
-rolling pin
–parchment paper
–clay cutters
–clay embossing kit (the circle and rectangle cutters came with this)
-toothpick
-assorted jump rings
-keyrings
-two pliers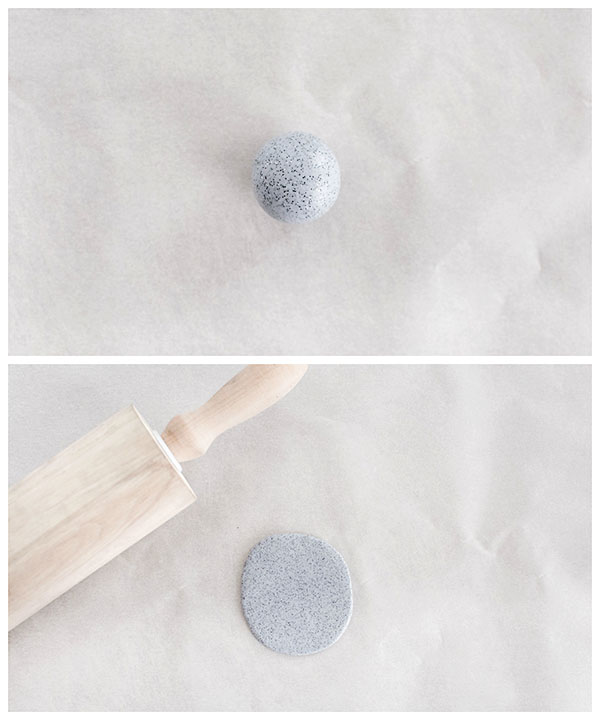 Working on top of a cutting board covered with parchment paper, roll a piece of clay into a ball, then use a rolling pin to flatten it out.
Cut out the shape from the clay and remove all excess before removing the cutter.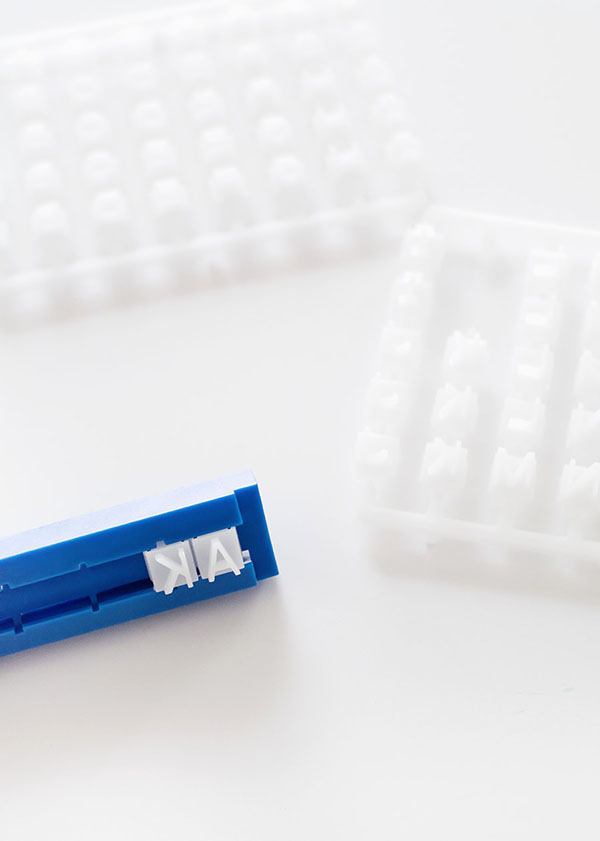 Load the letters into the stamper from the clay embossing kit, then stamp it into the clay.  Side note: clay embossing is addicting.  It's a sensation unlike any other.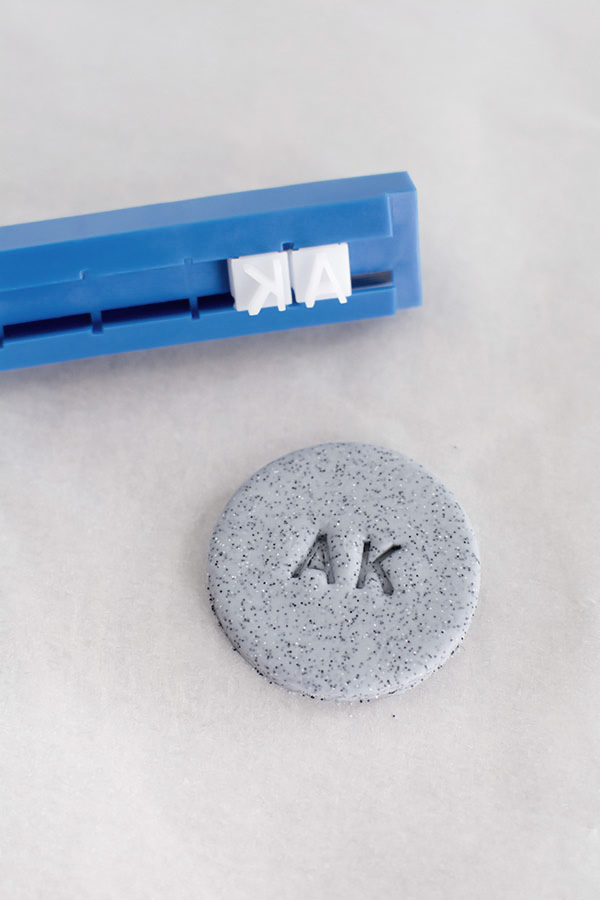 Feels so good.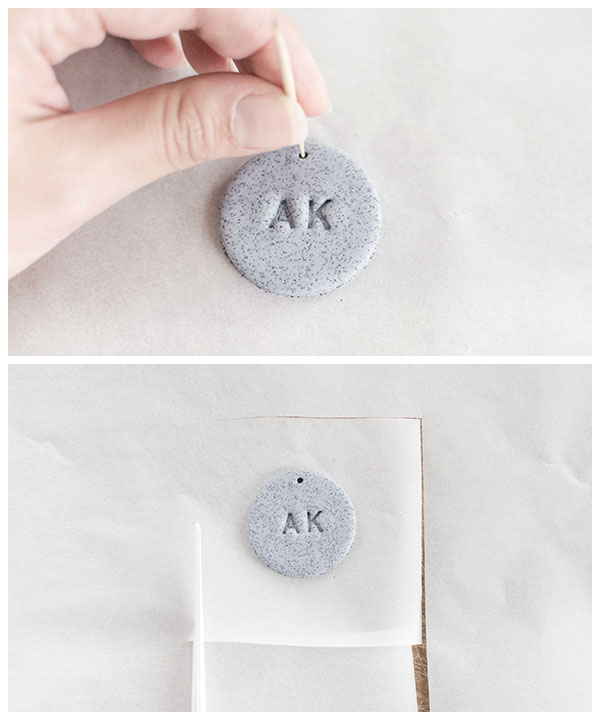 Use a toothpick to poke a hole near the top, moving in small circular motions to enlarge the hole.  Cut the parchment around the clay and transfer to a baking sheet.  Bake at 230F for 40 minutes (I did this for 10 clay pieces total) or until clay is hardened.
Bend a jump ring open and slide it through the hole in the clay.  Before bending the jump ring shut, hook on a smaller jump ring.  Slide this smaller jump ring onto a key ring.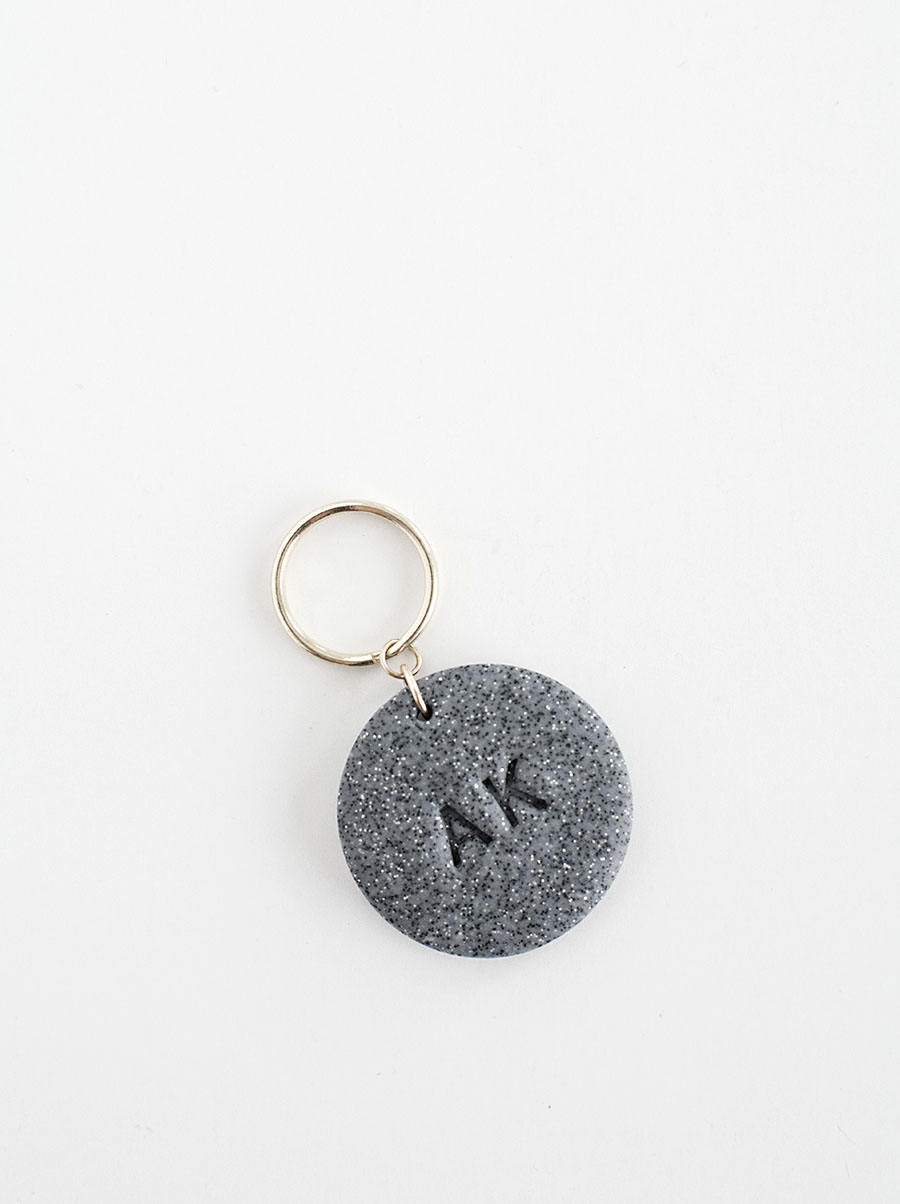 Make 10 more, why not.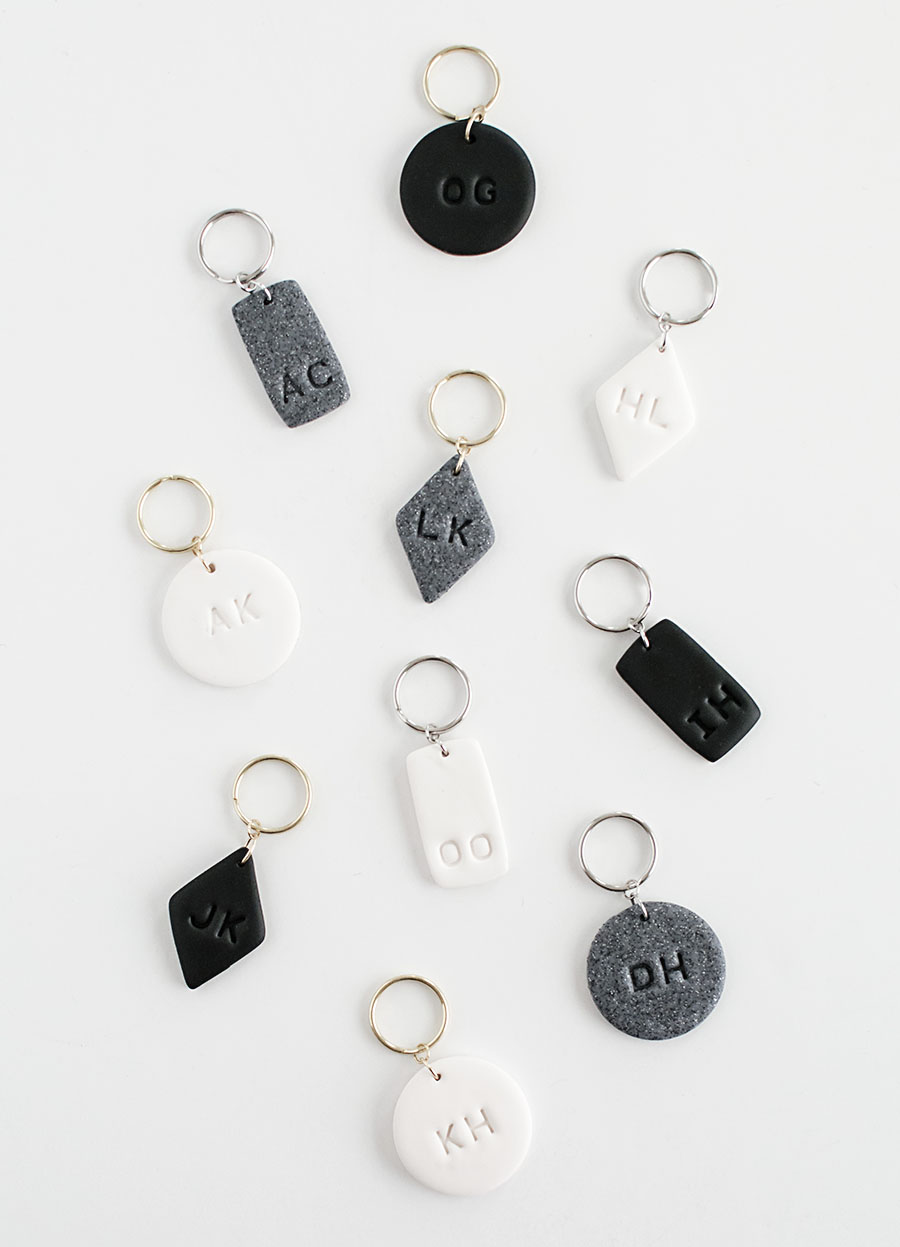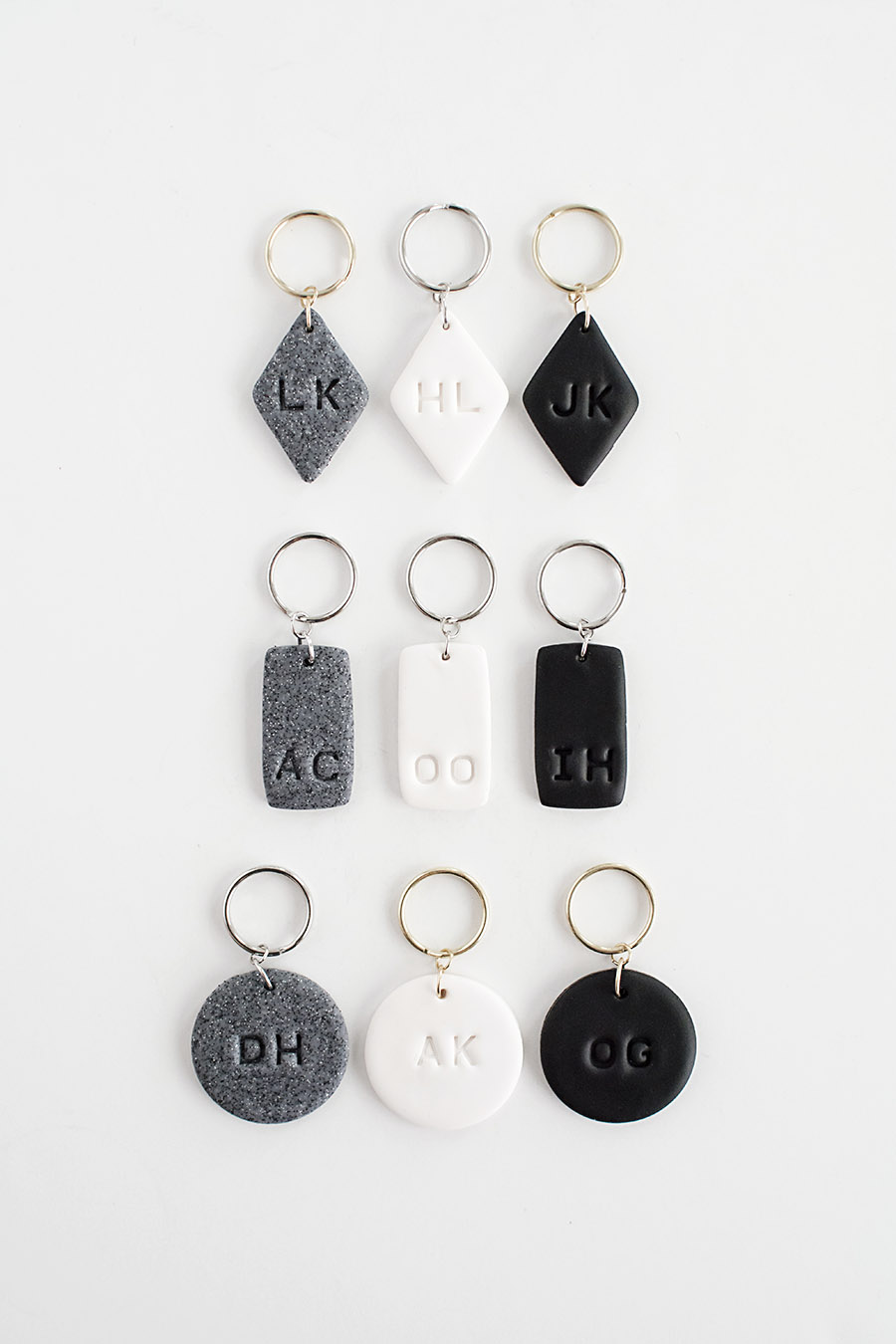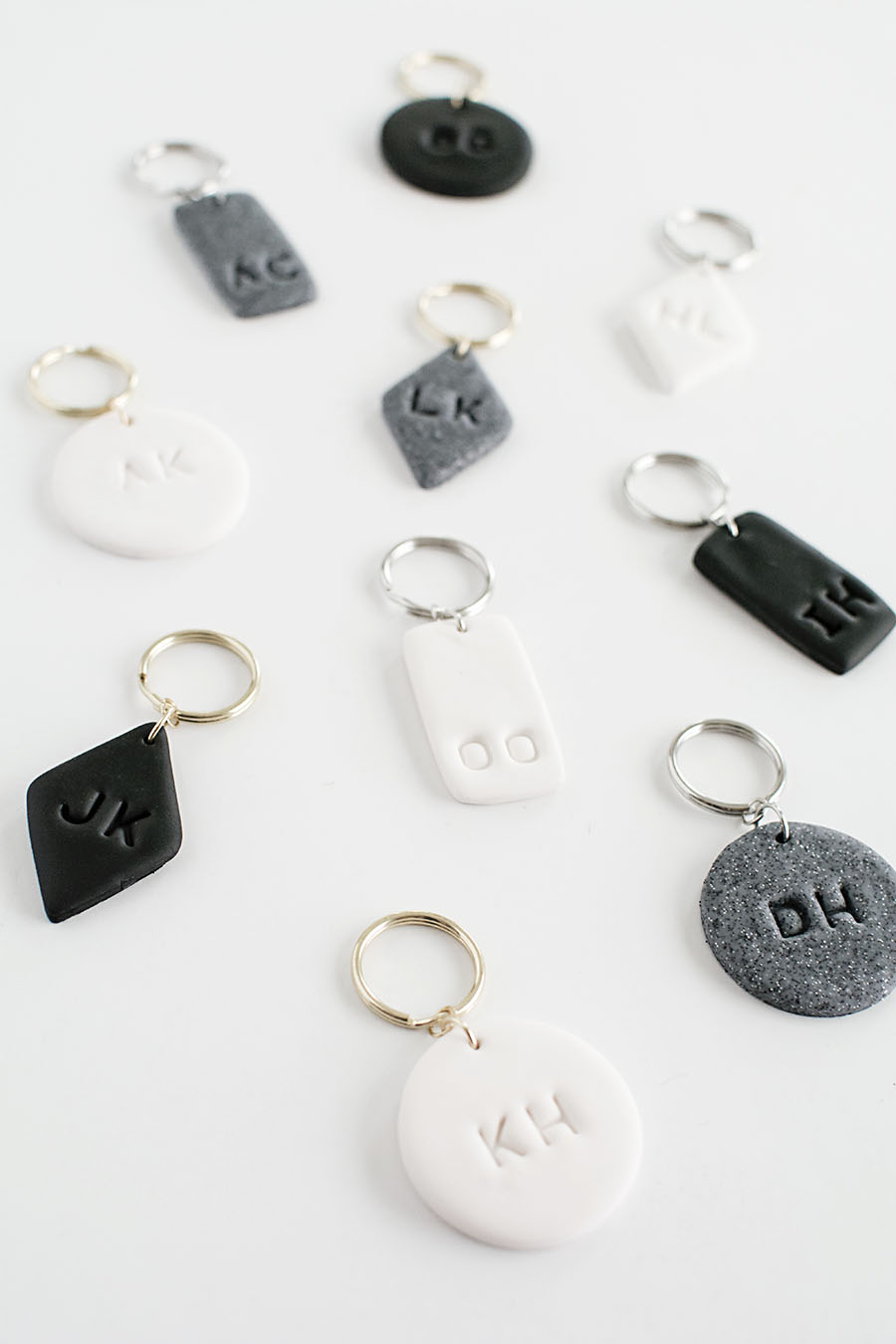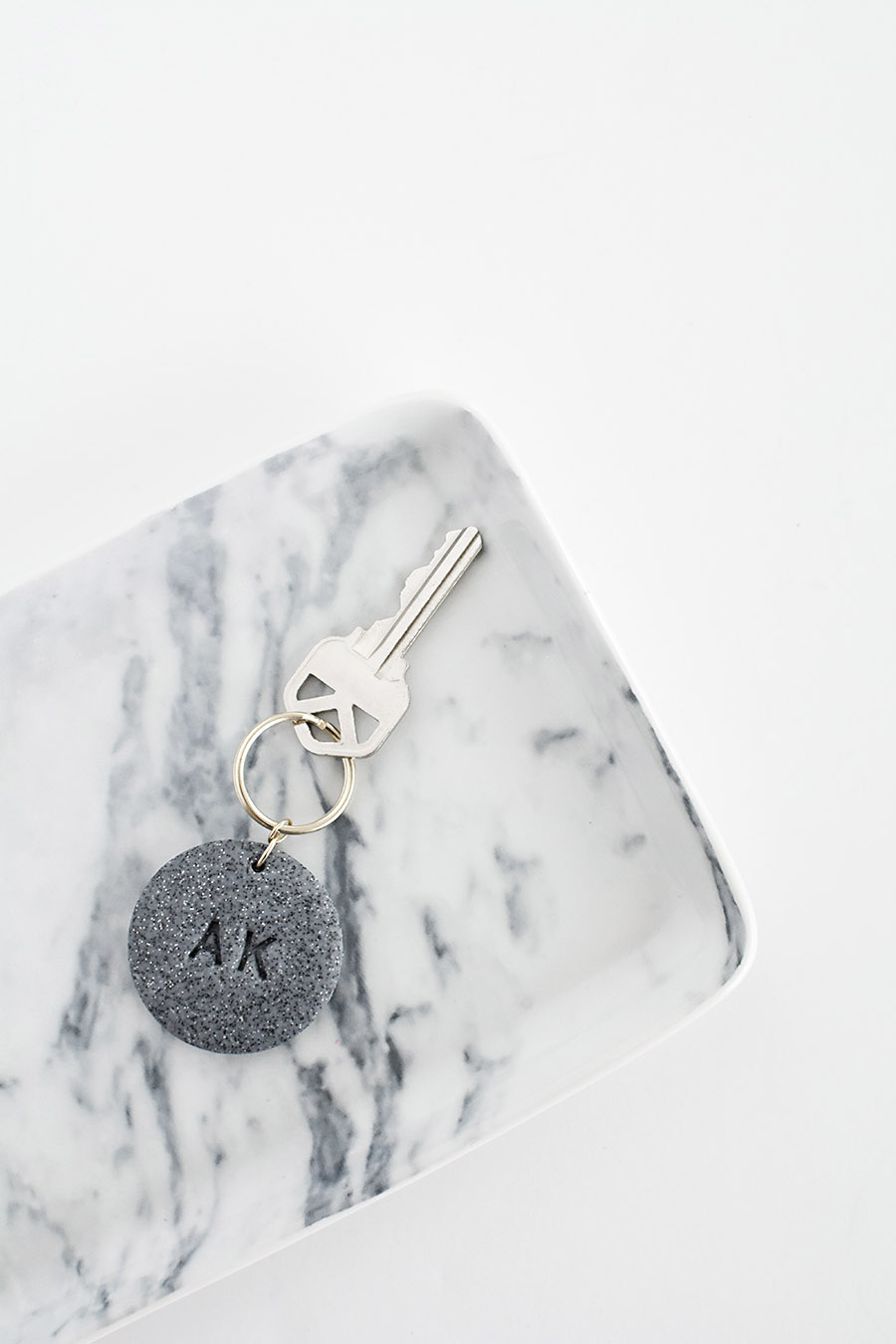 I like how the granite clay turned darker once baked, and while at first I thought the silver glitter specks were weird, they really give that interesting dimension.  I'm thinking the granite circle is my favorite of the bunch.  What say you?  What color and shape would you make yours in?