We're going back to an old and frequently told story around here: I saw something kind of like these while I was out holiday shopping and wanted to make them with my own simple and minimal touch.  I made each tree hang one ornament and I love that I can focus on the simplicity of each one.  It would also definitely be very cute to hang greens from the hooks (mistletoe??)
I dig the idea of making a big one as a Christmas tree alternative, or making a trio like this for my pretend fireplace mantel.  This DIY screams mantel styling.
Materials:
-balsa wood (3 sticks 1/2″ width, 1 stick 3″ width, all purchased at Michaels)
-wood saw
–sanding block
–E6000
–picture frame hooks
–string
-ornaments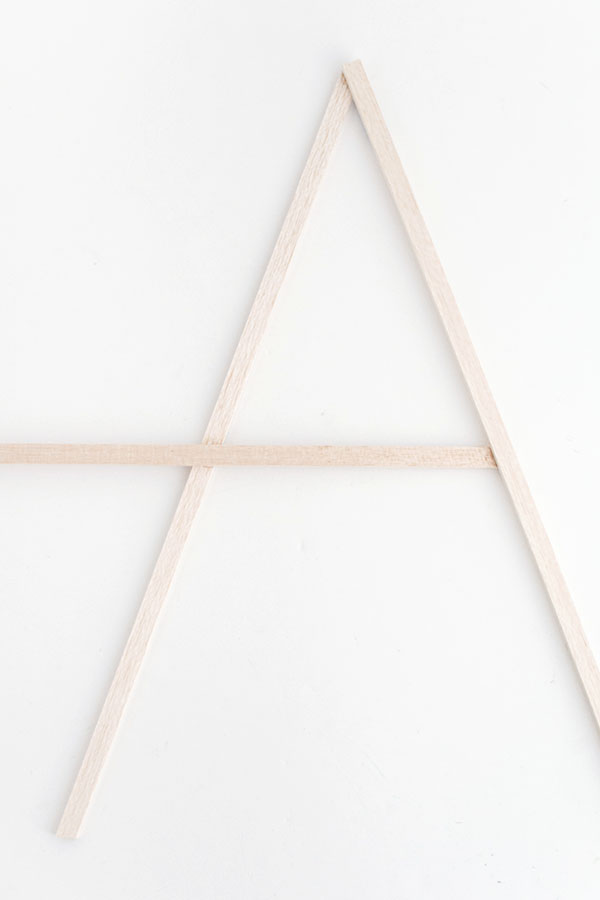 Glue the wood in a triangle shape like so, dabbing the glue at each corner.  Let it sit and dry before sawing off the excess ends.  Sand down any rough edges.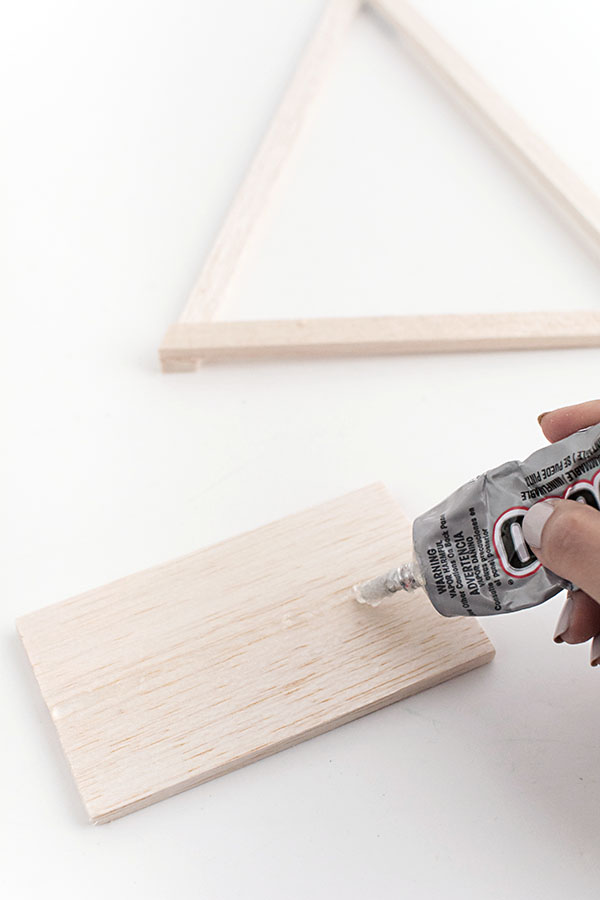 Cut the 3″ balsa wood to about 3/4 the length of the base of the triangle and sand off the rough edge.  Apply a line of glue down the center of the wood, then press the base of the triangle on top of it.
On the back side of the top corner of the triangle, glue on the picture frame hook.  Let it dry before hanging the ornament from it.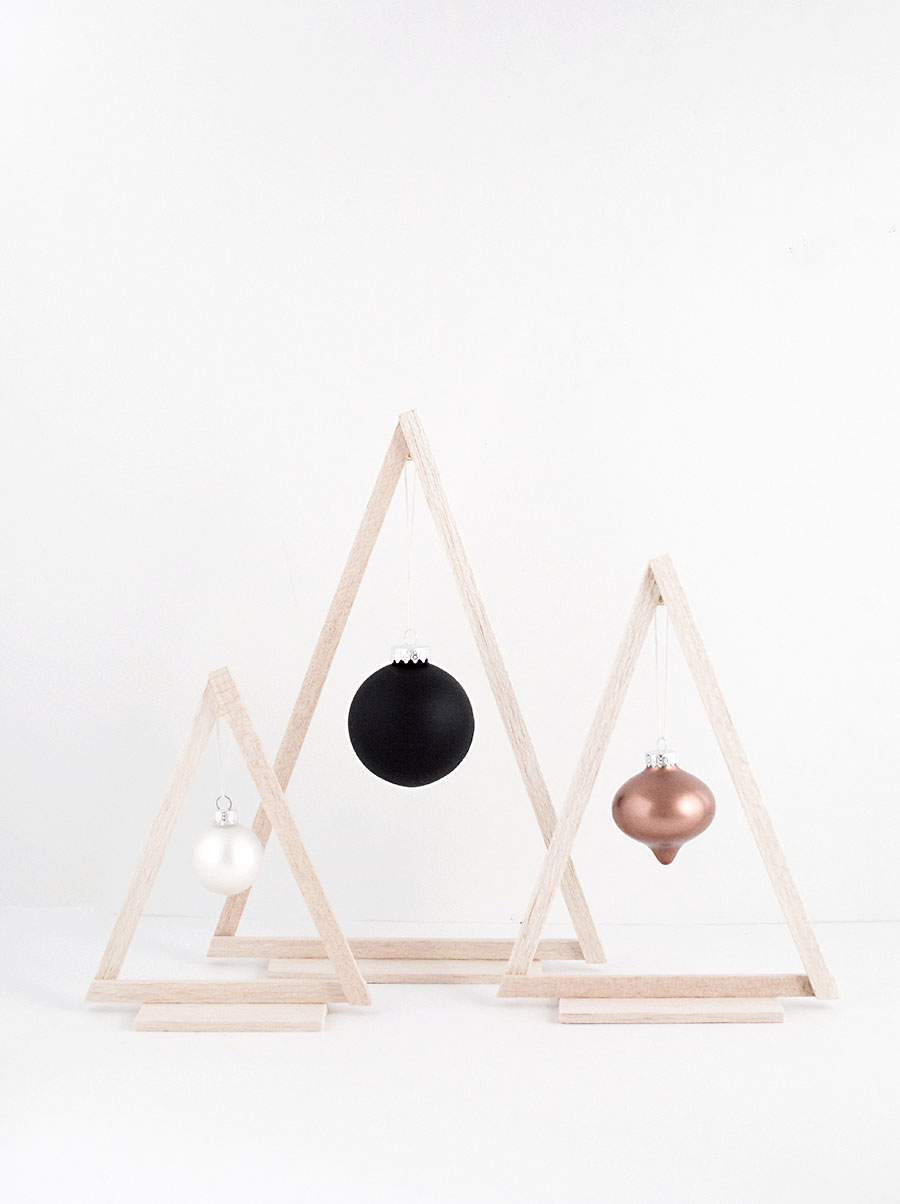 The wood can absolutely be painted, but I prefer the way it looks naked.  I picked balsa mostly because it's easy to cut, but I also appreciate the light weight.  As long as these are used the way they're meant to be used and not as footballs or something, they'll be more than fine!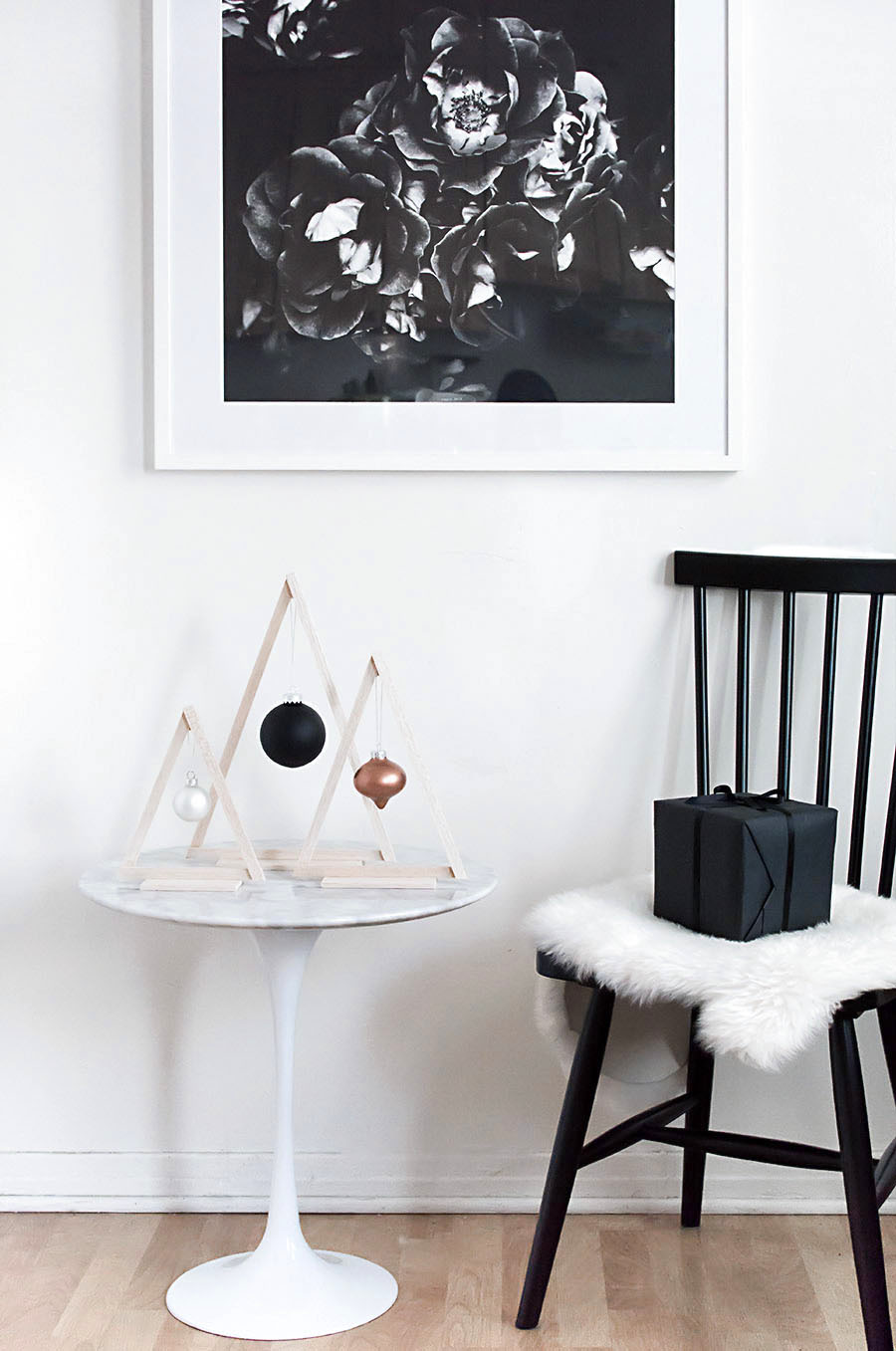 This might be my favorite Christmas craft so far.  They definitely have the potential to be styled through the seasons as decorative objets or display for anything else that can be hung: jewelry, a hanging thing, help me with this list guys I know I'm missing more things ha!  Can you see any other uses for these?