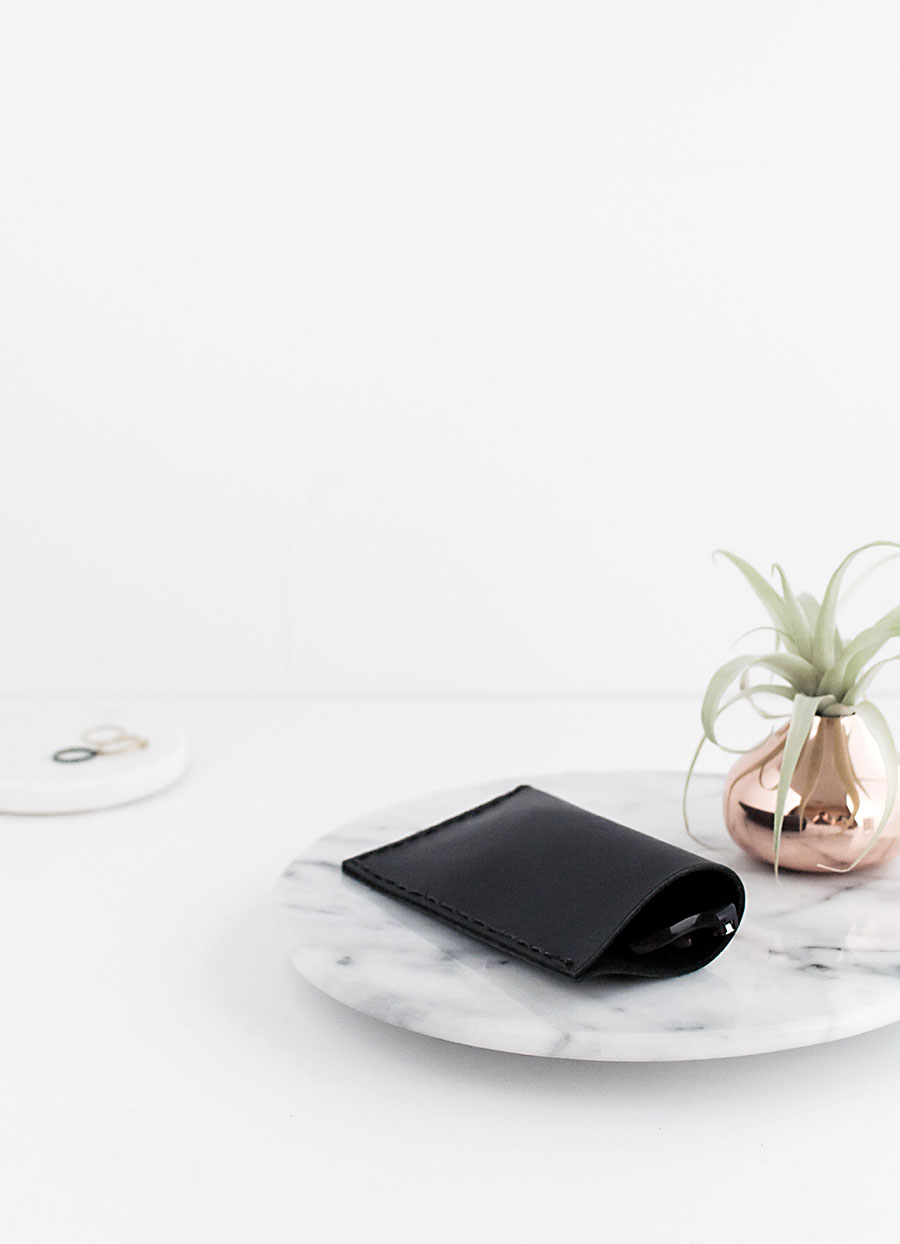 The button closure on my sunglasses case ripped off.  As much as I'm down to continue using the case, the loose and flappy flap was getting annoying, and it occurred to me that maybe I don't really need the flap at all.  All I really need is something slim and effective at keeping my sunnies from getting scratched by all the junk in my bag.  Bonus if it can help prevent them from getting bent up.
So here we are with this seriously-easy-other-than-it-takes-some-time-but-there's-nothing-complicated leather sleeve pouch to slide my sunglasses into.  It's sleek and understated, and the structure of the leather helps keep its shape while staying very minimal on the bulk.  It's everything I was looking for- good job, DIY!
Materials:
–leather
–rotary cutter
–cutting mat
-ruler
–waxed thread
-2 stitching needles
–stitching awl
-lighter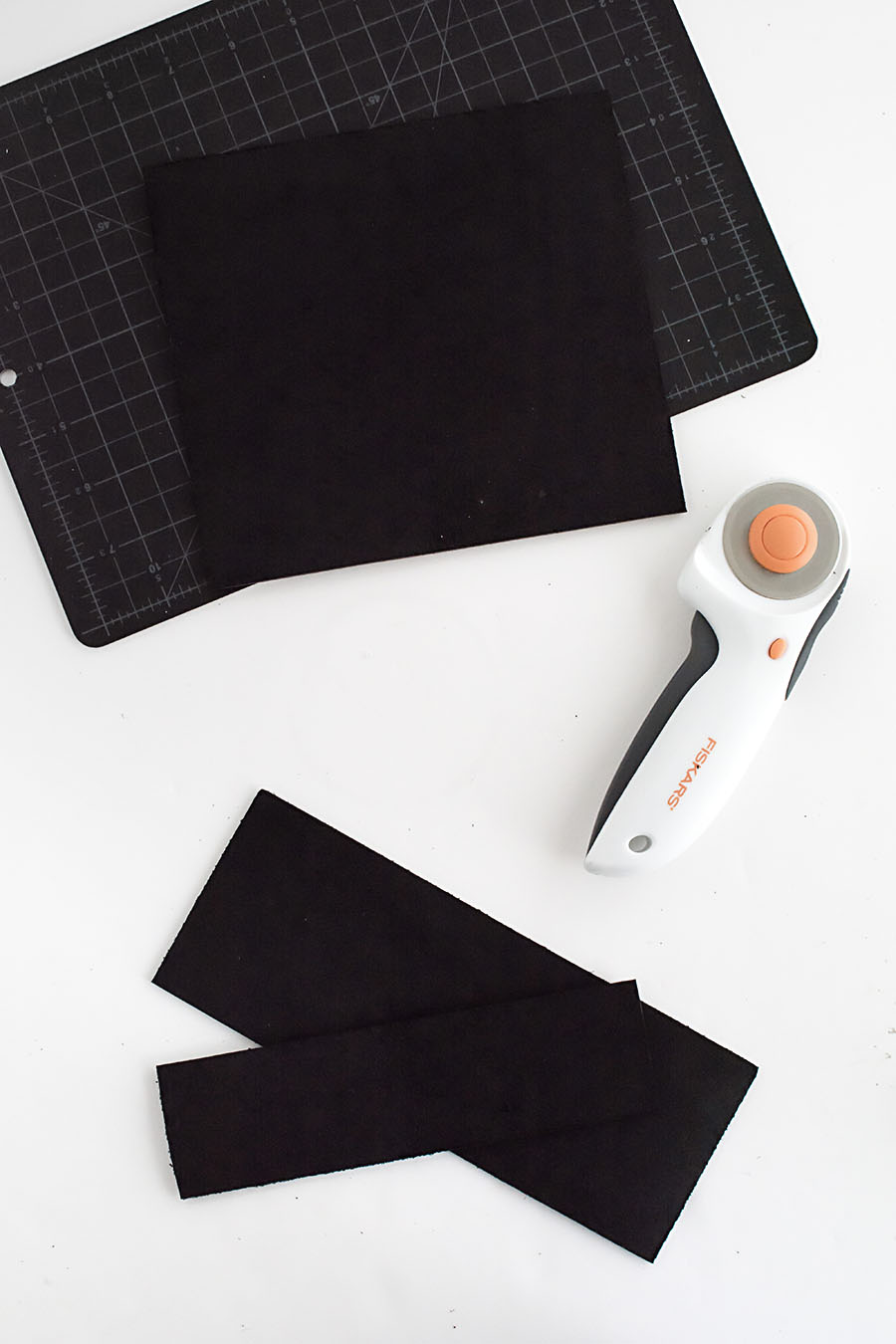 I cut the leather to 6.5″x7.25″, though this is maybe not what you would cut since the size depends on the sunglasses.  You'll have to wrap the leather around your glasses and measure what length and width you need to cover them while keeping the fit snug.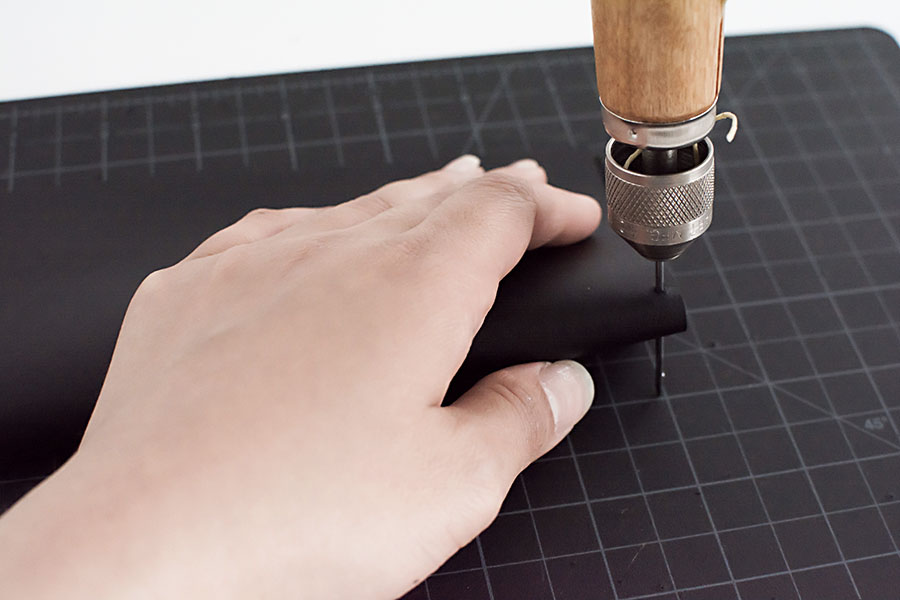 Fold the leather in half and pierce a hole with the awl near the fold on one end fairly close to the edge of the leather.  This is going to be the first hole for stitching.
Cut a piece of waxed thread at least two times longer than what you'll need to stitch the leather (you can roughly measure by laying the thread along the edges first).  Put each end of the thread through a needle and twist the thread to secure it in place.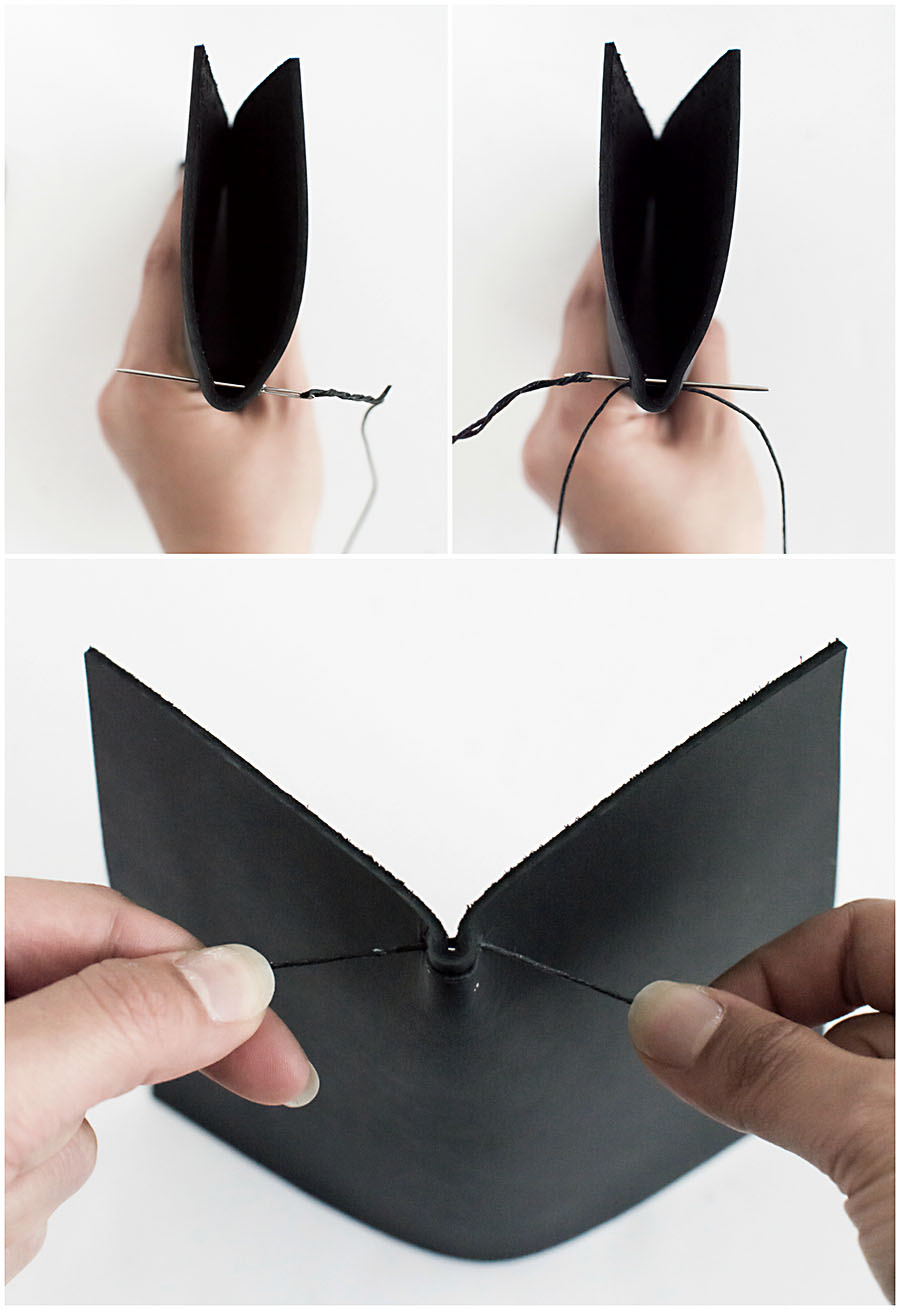 Insert one needle through the first hole and pull it through, then insert the other needle through the opposite side of the same hole and pull the thread tight.  This is the first stitch.  All you have to do is repeat this over and over around two sides of the leather, piercing the next hole with the awl one by one as you go.  This is the tedious time consuming part, but as promised, it's easy.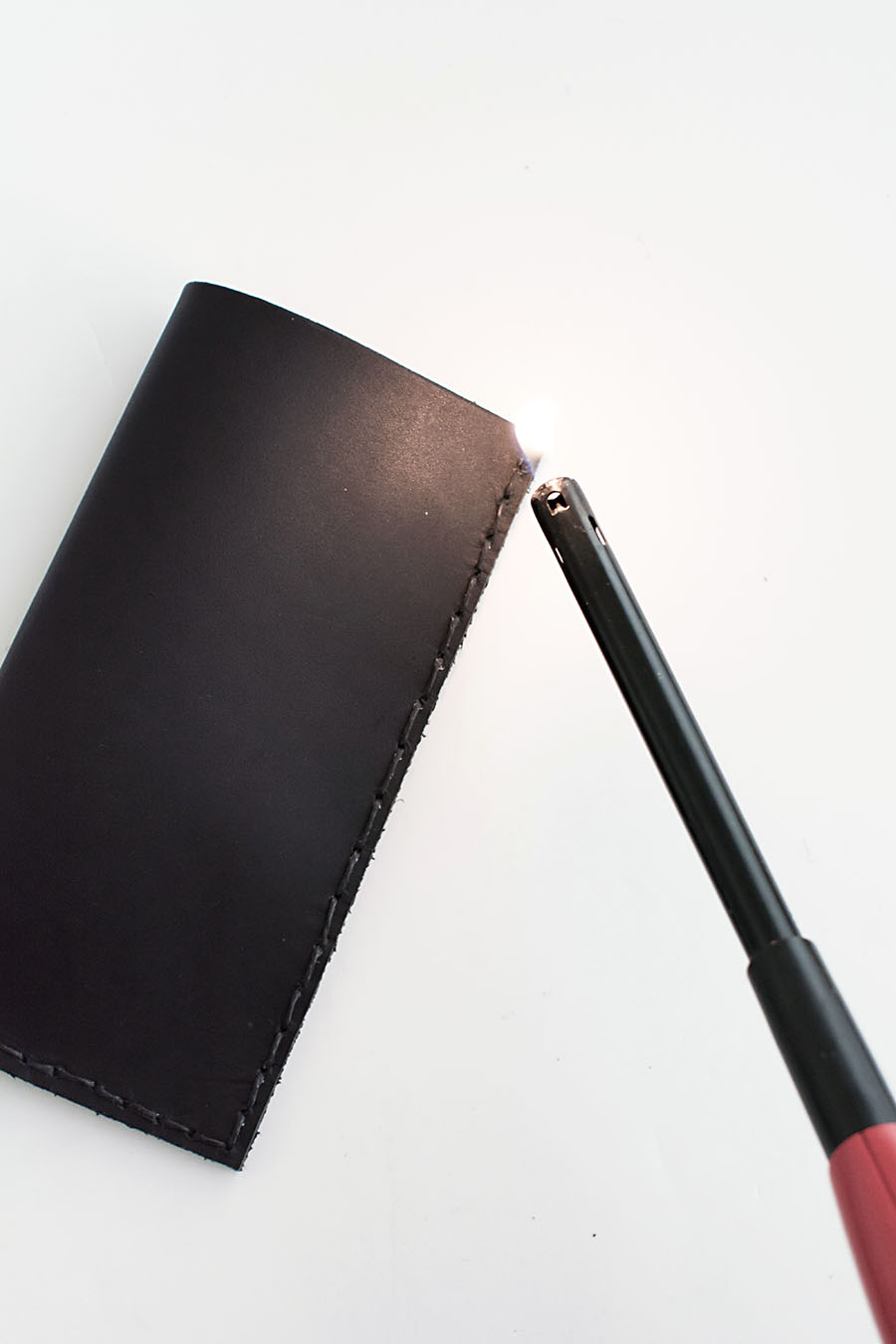 When you reach the end, knot each end of the thread and pass a lighter over each knot.  This will melt the wax into a small ball and secure each knot.
There's an option of burnishing the edges of the leather, but if the raw edges don't bother you as they clearly didn't for me, leave them!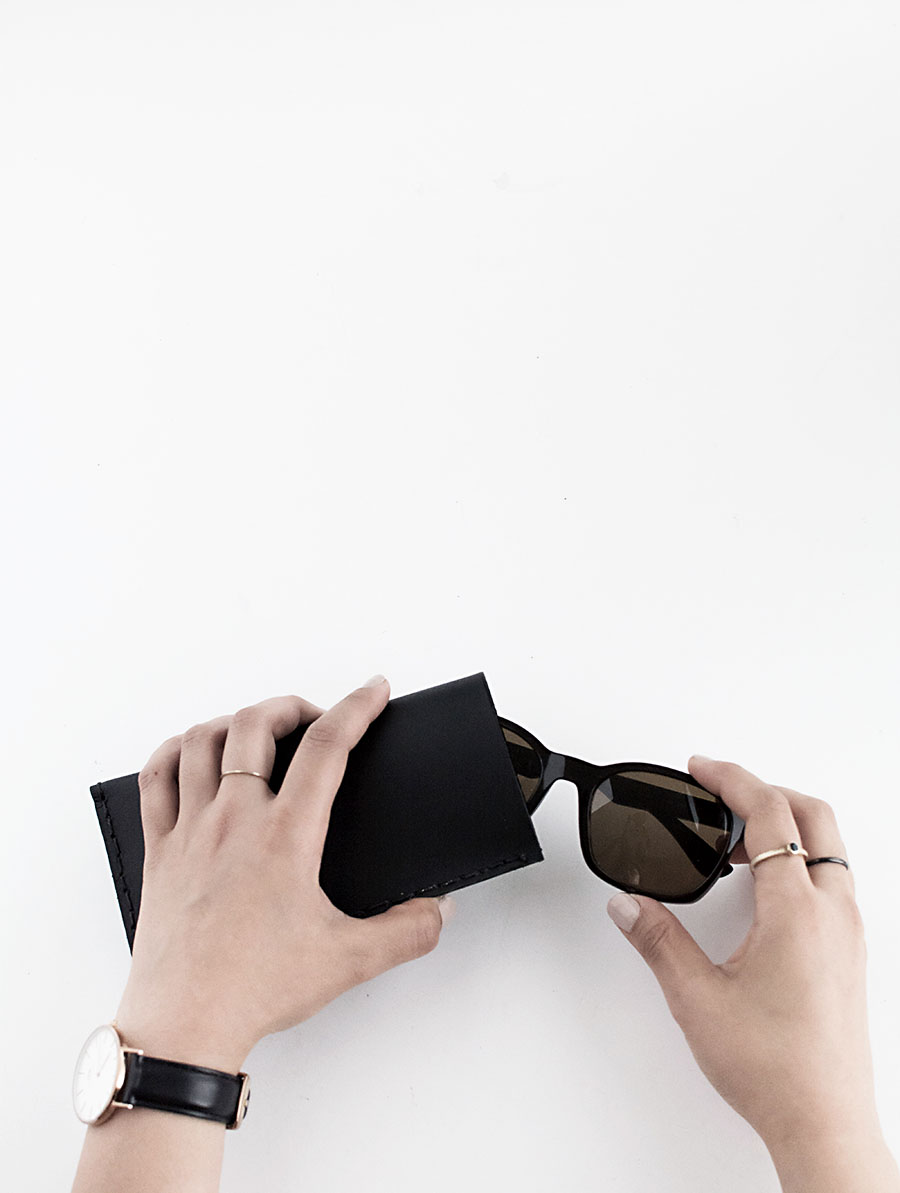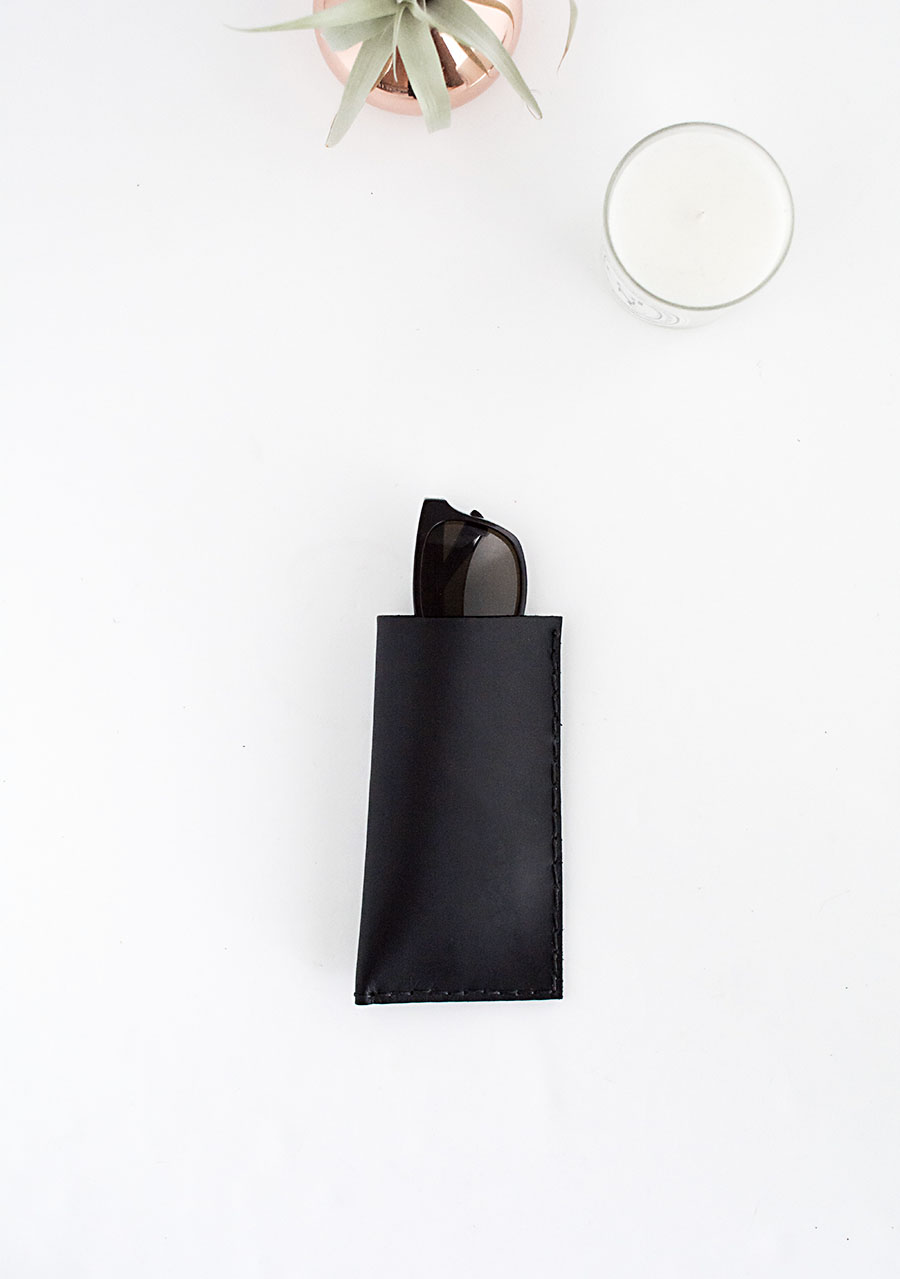 Gift alert: leave them plain or stamp on initials with metal stamps.  Either way, this would be a cute and useful handmade gift.