Maybe you already knew, but the inspiration driving my living room makeover is black and white.  Surprise surprise!   I've been taking a lot of cues from Scandinavian and minimal designs because I'm simply most drawn to those, and though I've fantasized about having a wonderfully eclectic colorful home, my first love has always been a chic, neutral space.
The big decision right now is on a sofa, and the frontrunner is a white (maybe gray) one.  Wait wait wait, what happened to the blue velvet sofa obsession??  I know!  With the way things have been coming along, throwing in a dramatic blue velvet sofa would look SWEET, but a more neutral option is tugging at me even more.  Overall though, I'm struggling the most with this decision.  We might need to have a vote on the blog soon.
Still have a few more tough decisions to make, but something I like to do to help guide me is to keep inspiration photos on a private Pinterest board, and when I come across decor I'm contemplating, I ask myself if it would fit into these spaces.  I do believe in if you like it, you like it, but I also think guidelines need to be in place to keep on track, especially for someone like me who can get carried away with liking a lot of different things.
Current inspiration: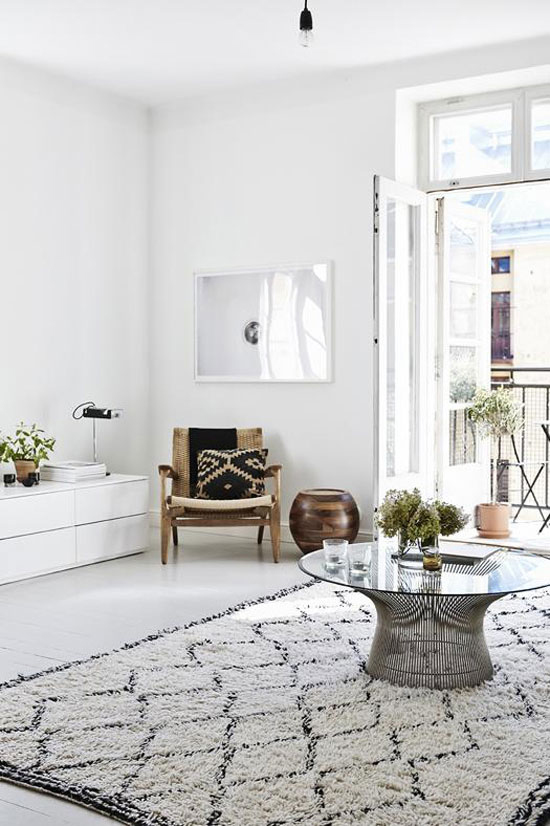 Coffee table and Beni Ourain rug of my dreams.  Both with price tags that hurt, ha!  I did get a moroccan shag rug I LOVE though and shared a peek on Instagram.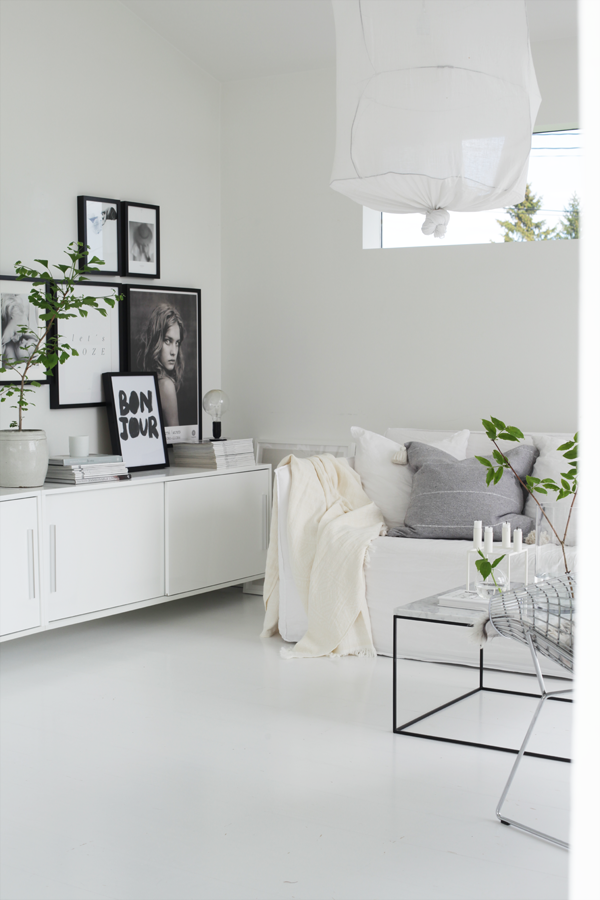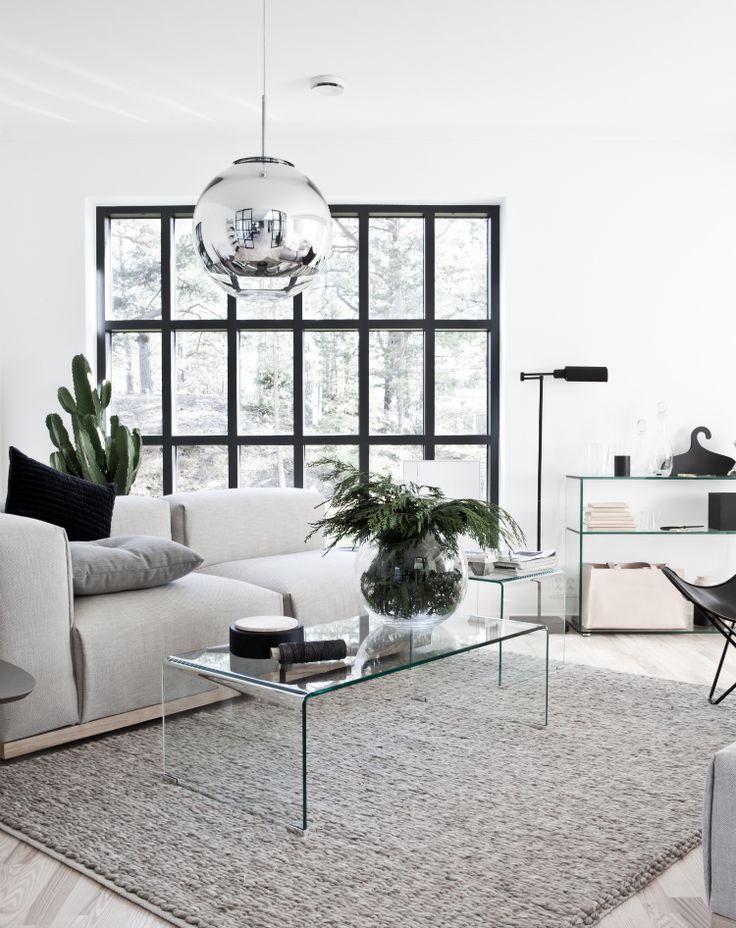 Neutral/monochrome pillows= yummy.
I'm not a pink person, but suddenly soft pinks are looking amazing to me.  Also love the idea of a dark charcoal sofa.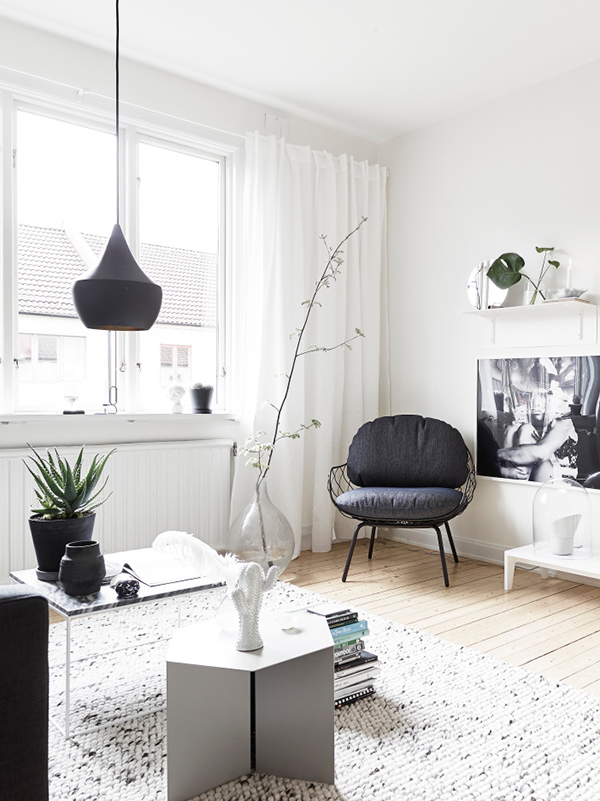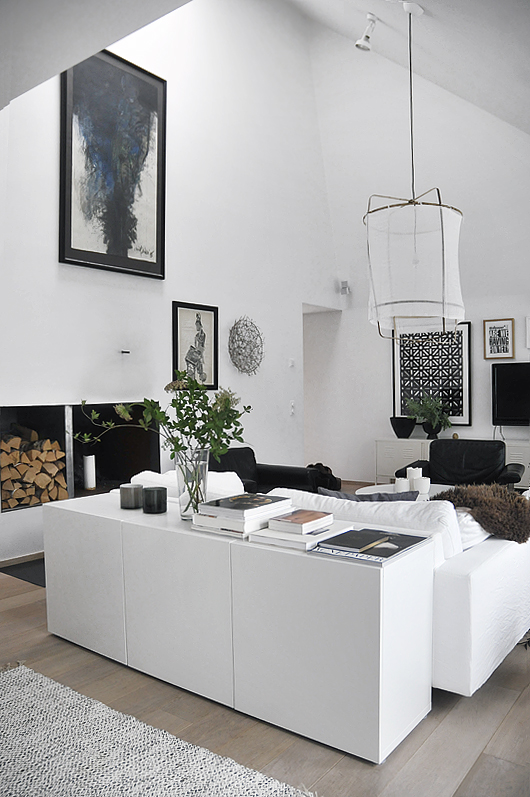 This space is probably my most favorite.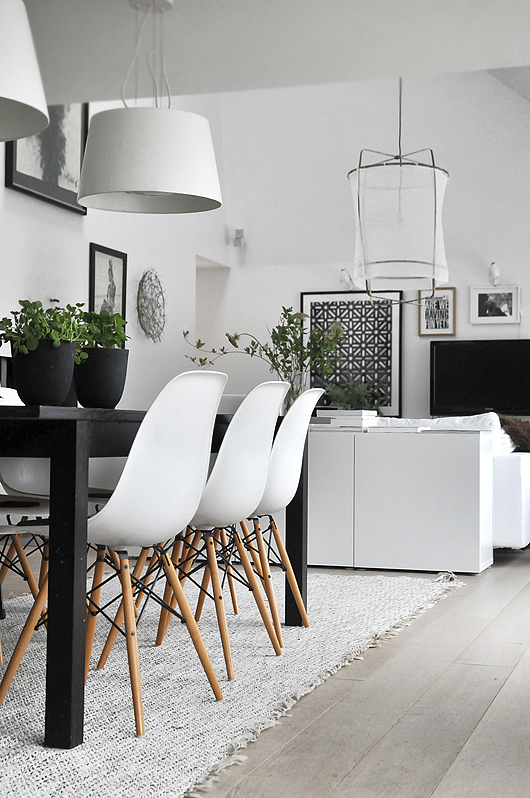 And what about a sectional??  That option is in the running, too, though boyf isn't a fan which is not at all what I expected he'd say.  Oh yea, I'm taking his opinions into consideration.  So kind of me, right?
Liking any of these spaces?  Do you keep style-themed pinboards to help guide your decor decisions, too?
Images: 1 | 2 | 3 | 4 | 5 | 6 | 7 | 8