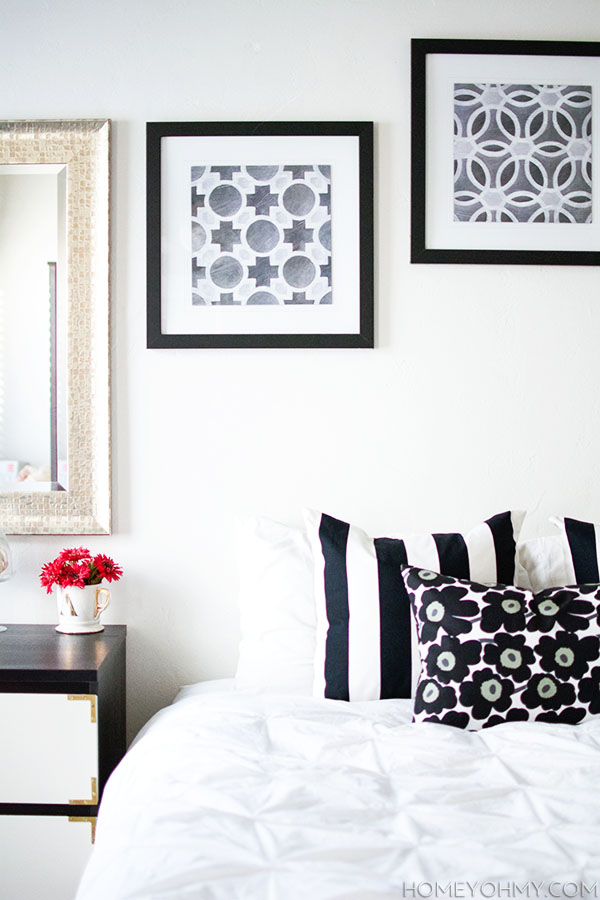 So the bedroom!  I don't think I've ever really talked about it on the blog before, so it shouldn't come as a surprise that it's probably the most neglected room in my apartment.  Given that the only thing I had decided about it was that I wanted it to be strictly a place of rest (no TV, no desk) it's been easy to kind of just forget about it.
Still, I'm not feeling the need to completely makeover the room, but I thought I'd start out small and update the pillows.  The pillows I had before were blue and gray and they just never felt right.  I wanted something more bold.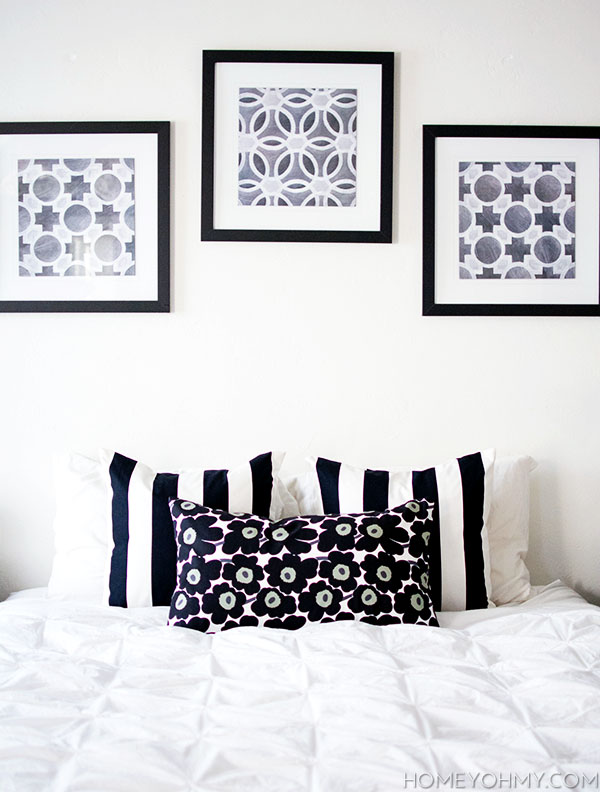 For some reason, I had put pressure on myself to incorporate more color into the bedroom, and it kind of made my fabric hunting quest stressful because I'm always drawn to black and white designs but I kept telling myself to look for something "different" or try something "new".  But you know what?  Screw that if it doesn't feel right.  The gut knows what it wants, and seeing as though no color combo is more soothing to me than black and white, it made sense for me to just go with it.
Tangent- this bed is screaming for a headboard, but he we decided that would be a decision best made with our next home, which will hopefully be our forever home (fingers crossed). Unless of course I come across the most perfect headboard of all time, then I'll have to make that executive decision, duh!  Point is, we're not in a rush, but my eyes are open.
I LOVE how my little faux red flowers are the one pop of color in this room.  LOVE.  I'm typically not big on faux flowers, but these are just so perfect right where they are.
Can you tell which side is mine and which is his?  Even with the small clues, it's not too difficult to tell, ha!  Next up is replacing his lamp.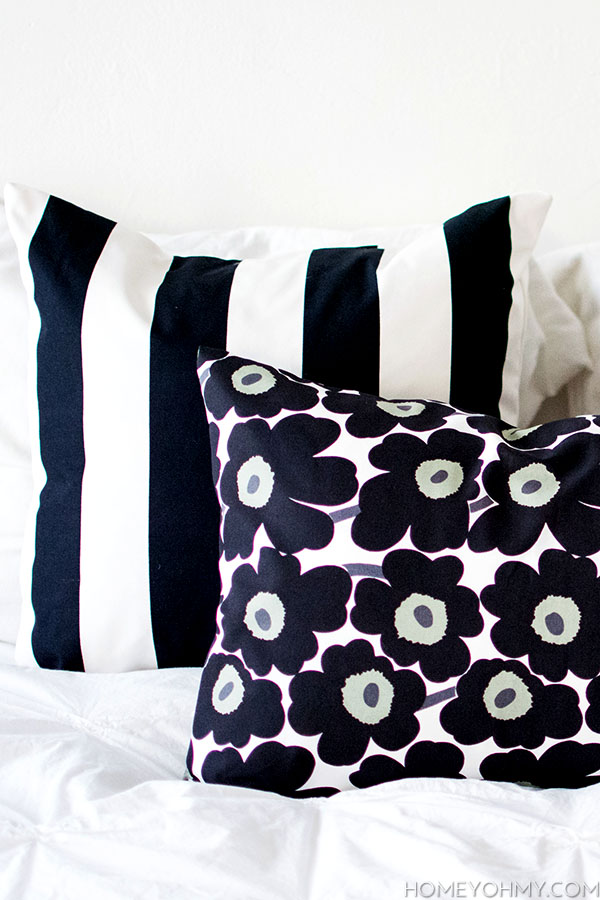 So I actually made the pillow covers using my no-sew tutorial.  Check that out for all the details and instructions, and if you're wondering about the fabric sources, I got the striped one from IKEA and the floral one from Marimekko (the CUTEST patterns!)
If the glimpses of my campaign inspired dressers caught your eye, you can find all the details on that makeover here!