Hi guys!  My friend Stephanie from Make and Tell wanted to share a free desktop download with you all because she's talented and nice like that, so I'm having her guest post here today.  She hand drew it herself… told you she's talented, right??
Here's Steph:

---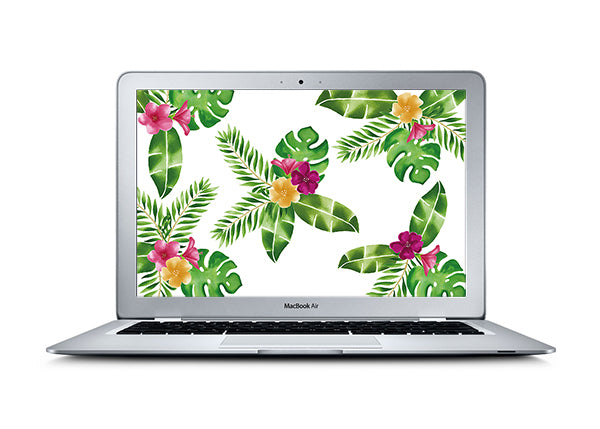 There's something about the tropical trend that's got me totally hooked. And this is despite the fact that it's just turned to winter and freezing on my side of the world!  For those who don't know me, I'm a summer girl through and through, which means right now I'm in complete denial about the cold and I'm indulging in a lot of wishful thinking for the warmer months. :) So when Amy and I were brainstorming ideas for this post and she suggested a tropical theme, you can bet I was right on board!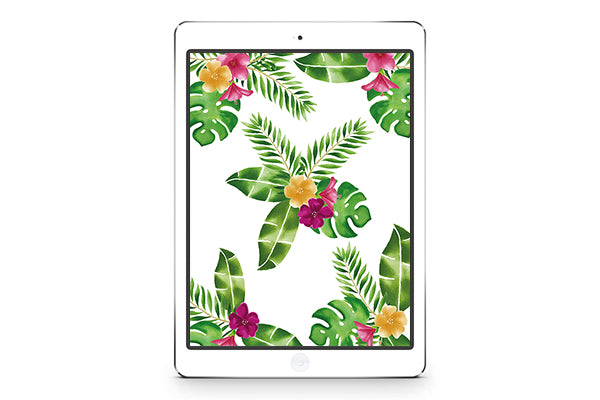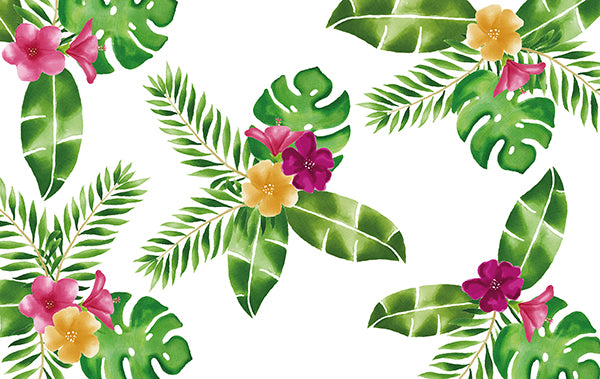 For me, the word 'tropical' immediately conjures images of vibrant foliage and florals in pretty pinks and yellows. And I'm not sure about you, but there's nowhere I need that colour hit more than on my desktop ­ it's such a great way to set the mood for the rest of the day don't you think?
If you'd like to get a little summer love onto your screen to brighten your working week, simply download the file below and save it to your desktop for an instant burst of colour!
Tropical Wallpaper Downloads
xx Steph
---
Steph shares more downloads and a lot of  super cute DIYs on her blog.  Check her out and follow her!
Make and Tell Blog | Facebook | Instagram | Pinterest | Bloglovin