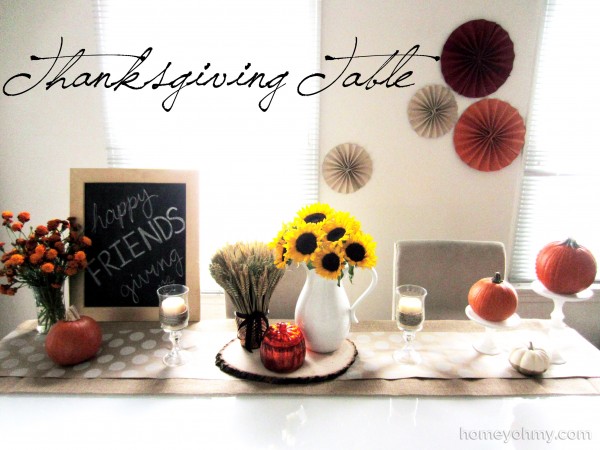 This year will be my first time hosting a Thanksgiving dinner and it's only right that I decorate for it!  I'm still going home to my mom's on Thanksgiving day (mom's food is the best food), but my friends and I organized a potluck dinner this weekend to celebrate thanks together.  Hence the "Friends-giving" sign you see on my table :).
I set up my dining table to be buffet-style with the decorations pushed to the back so that friends can place the dishes they bring at the front.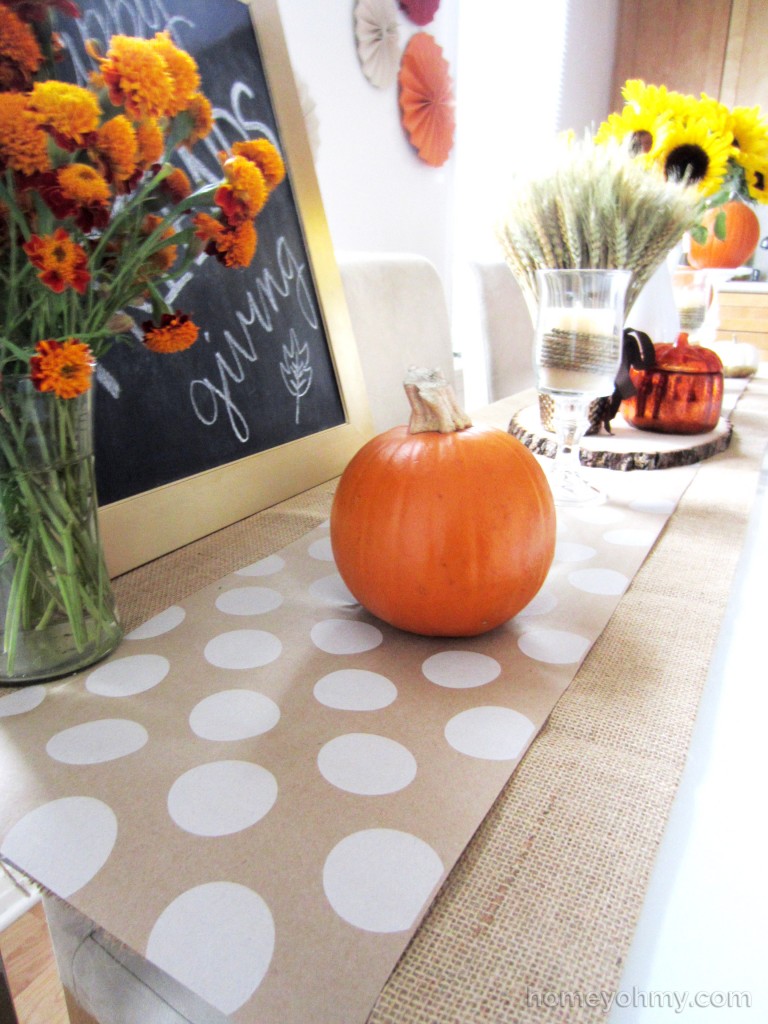 I laid down some burlap with this polka dot kraft wrapping paper on top to serve as a runner.  I got the wrapping paper at Marshalls without knowing if I'd have a use for it and am so glad I did!  Can't say no to polka dots.
This chalkboard used to be a picture frame.  I got it at Marshalls (are you noticing a trend here?) to put some artwork in it, but the second I brought it home I dropped it on the floor and shattered the glass :(.  I kept the frame and it bothered me terribly, so I turned it into a chalkboard.  All I did was cut out a piece of poster board, apply a few layers of chalkboard paint, and place it in the frame that I spray painted gold.  And not going to lie… but that arrangement of marigolds is mostly there to help keep the chalkboard standing straight.  Resourceful, indeed!
I made these display stands with dollar store candle holders!  You can find the tutorial at The Thinking Closet.  I love how Lauren used Looking Glass spray paint, which is what I was initially going to use as well, but I went with white spray paint instead since I think it fits better with the decor.
If you were wondering about that mini white pumpkin, it is the lone survivor from my gold dipped pumpkin vase centerpiece.  Still going strong!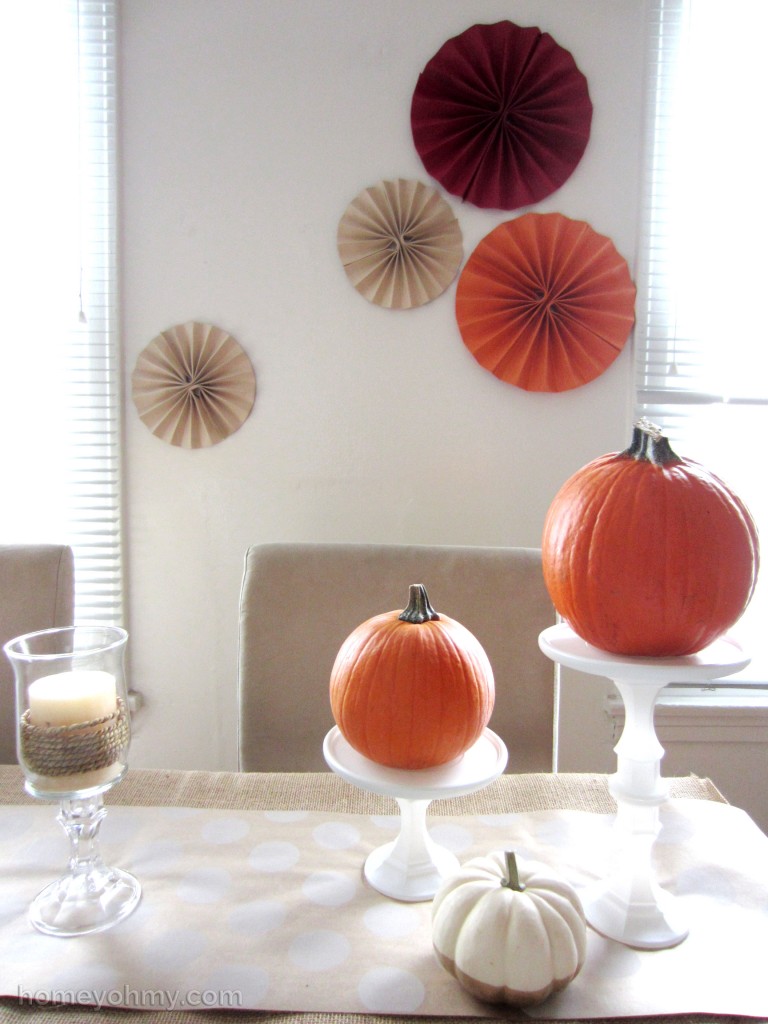 The paper medallions ended up being my favorite part.  I made them with card stock, which is a sturdier alternative to tissue paper.  That wall between the two windows in my kitchen has remained bare since the day I moved in and I haven't been able to figure out what to put there.  For now, I like the idea of changing it out regularly with decorations (foreshadowing??????).
As for the centerpiece and candle holders on the table, I've already written posts about those so check them out if you'd like!
I hope you're all inspired to add your own special touches to Thanksgiving this year!  Stay thankful, my friends (said in the voice of the most interesting man in the world.  I really hope y'all know what I'm talking about haha!)
Like what you see? Stay connected with me: