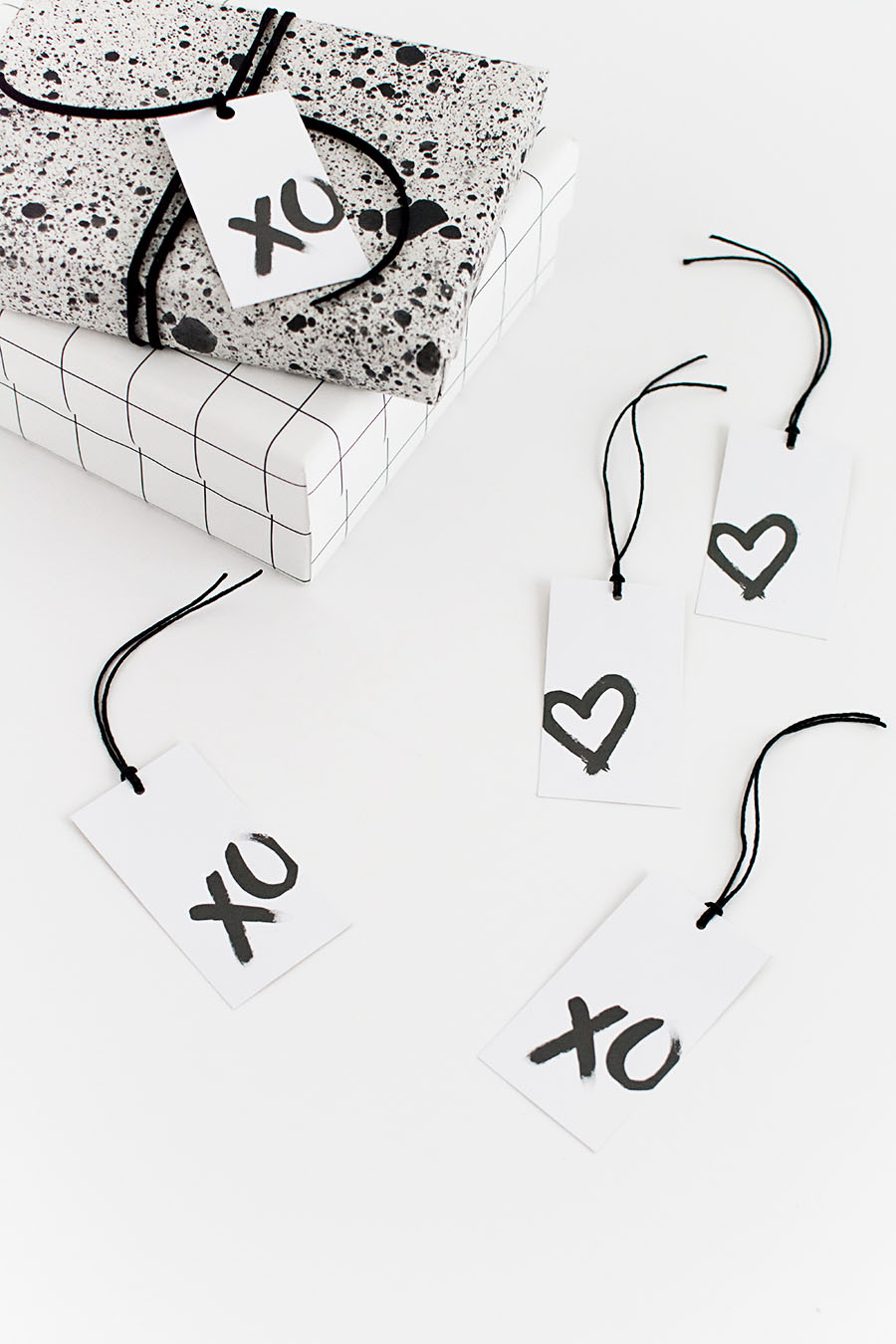 It's an exciting "first" today, guys: I made you some free printable gift tags to use for Valentine's Day, or really any day you'll be giving a gift to someone you XO or <3.  We're keeping them really simple and minimal, which is a lot of why they can be used for other occasions, and even more simple is that all you need to do is print and cut them out.  Our mantra yet again applies: simple is best!
Another cool announcement is that this project was made possible through a new partnership with Canon that I can't fully describe how terribly excited I am about it.  !!!  This is the first of a series of projects I'll be sharing using printing capabilities, which means more printable freebies and personalized projects that will take us to new places in DIY territory.  In short, it's going to be fun :).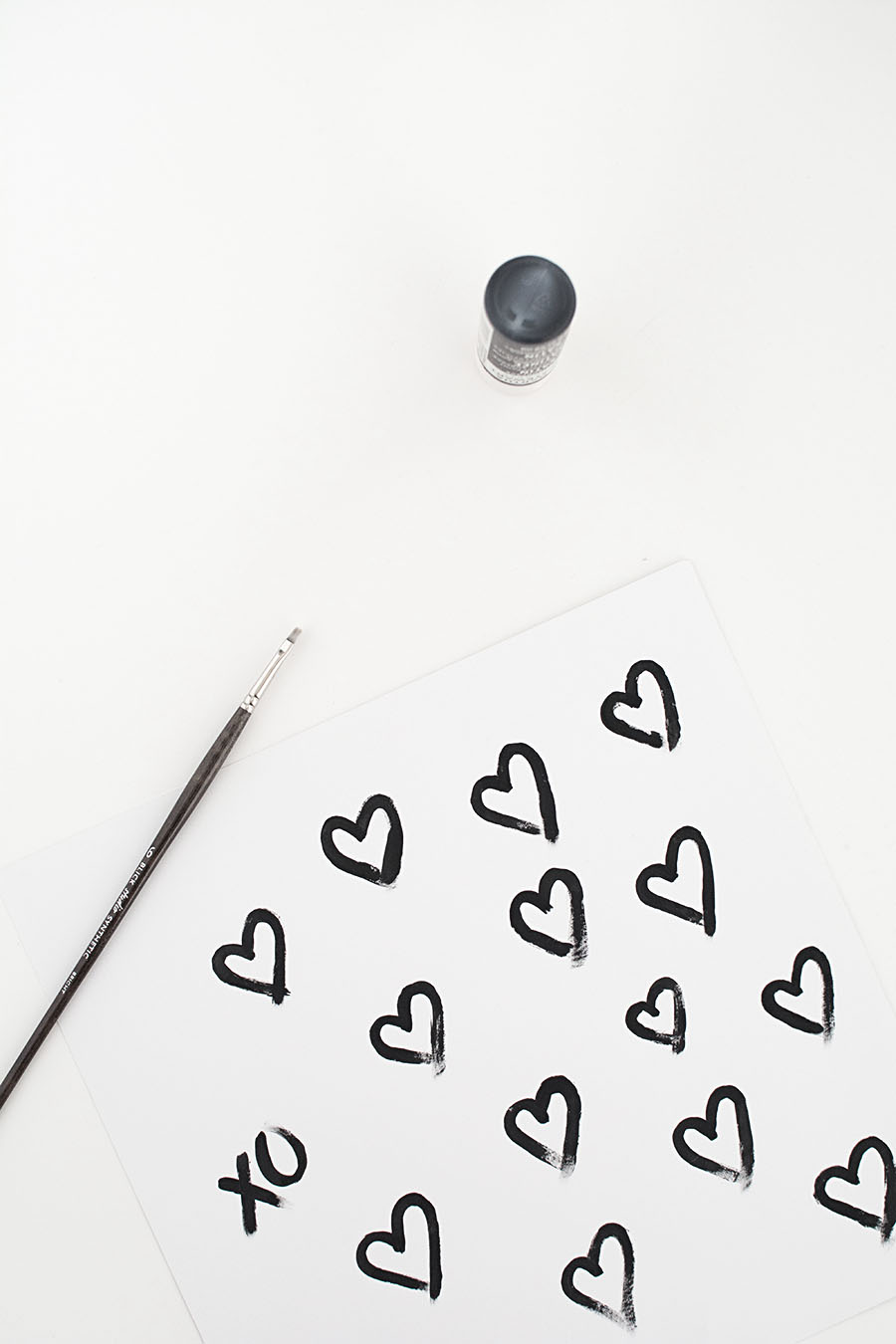 I hand-painted the designs for these tags with just a small brush and black acrylic paint to achieve that handmade, brush stroke texture.  Fun fact: even though I practiced the heart many times, I ended up using the first one I painted.  Same with the XO, though I only did that once because I loved the way it turn out on the first try.  This never happens, so I had to mention it.
I scanned my doodles with the PIXMA MG7720 Wireless Photo All-In-One Printer and created the gift tag template in Photoshop.  I printed it out on card stock and it looked like this!
Seeing my tags get printed out was a joy for DIY unlike any I've experienced.  Knowing there's a possibility of you printing and using these makes me feel even more connected to you, even if it's just through your printer, ha!  This is already such a cool feeling.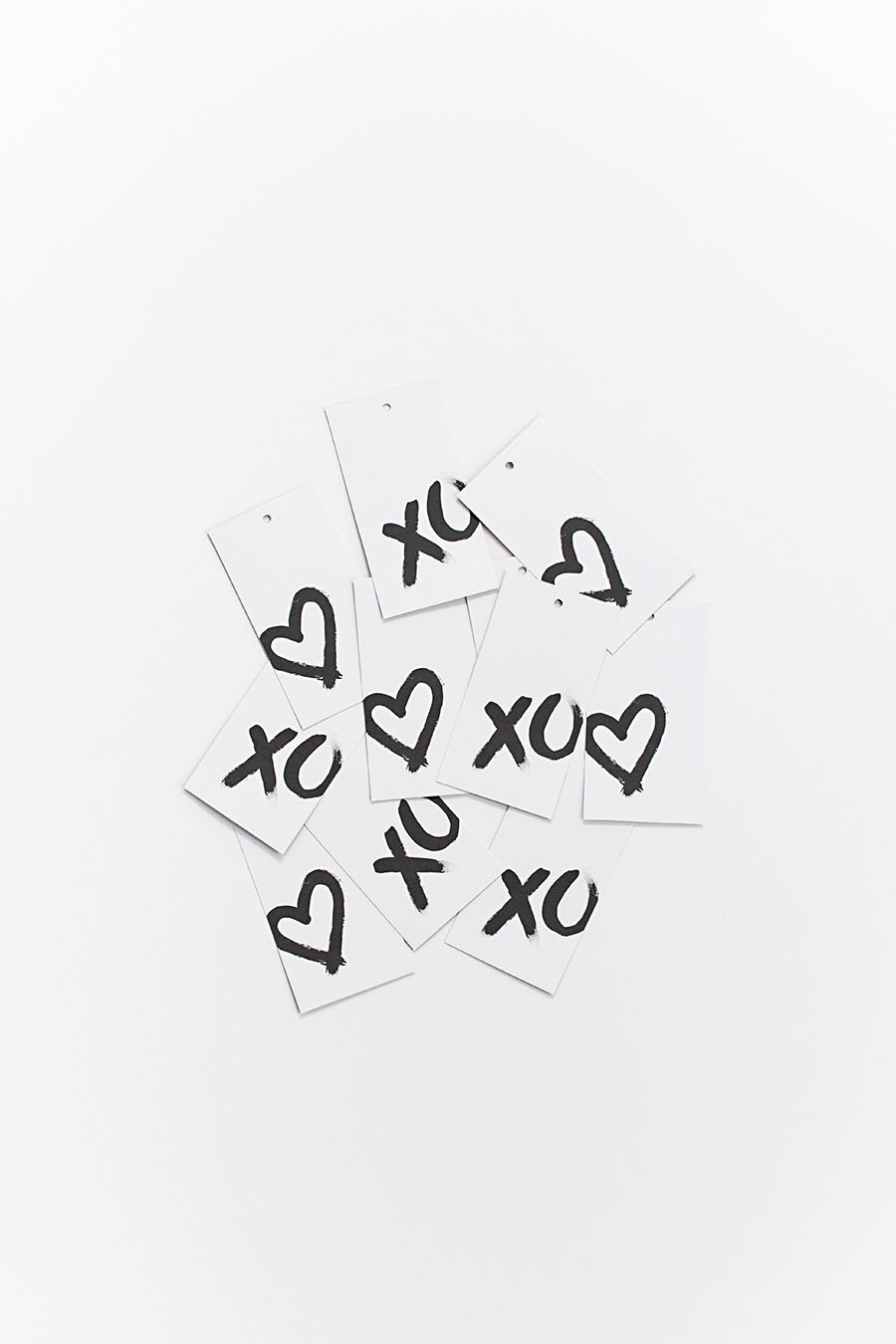 After cutting them out and punching holes where the black dots are, I strung on some black hemp cord onto each tag.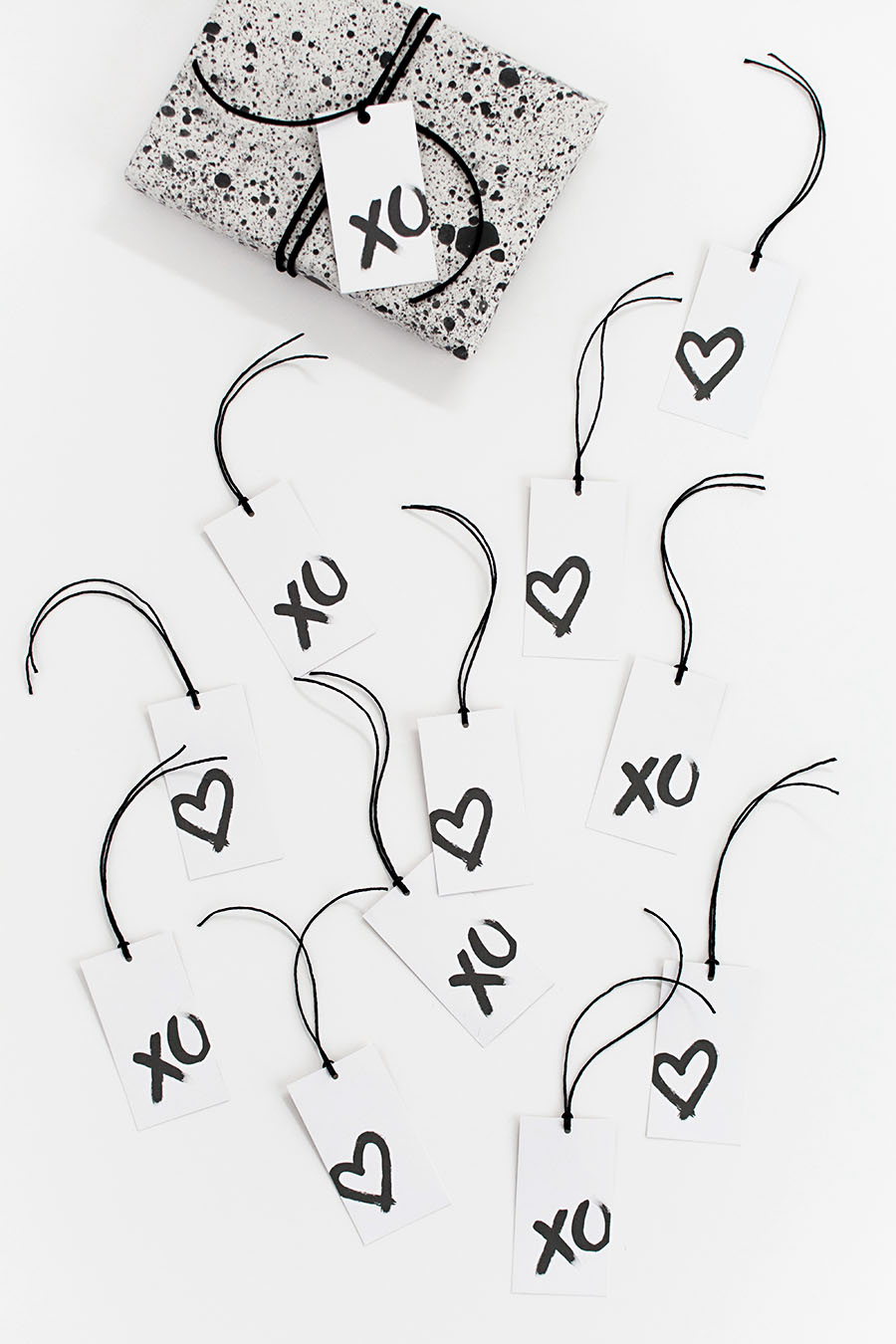 If not for packaged gifts, these tags would work for tying around treat bags, or even a wrapped bouquet of flowers.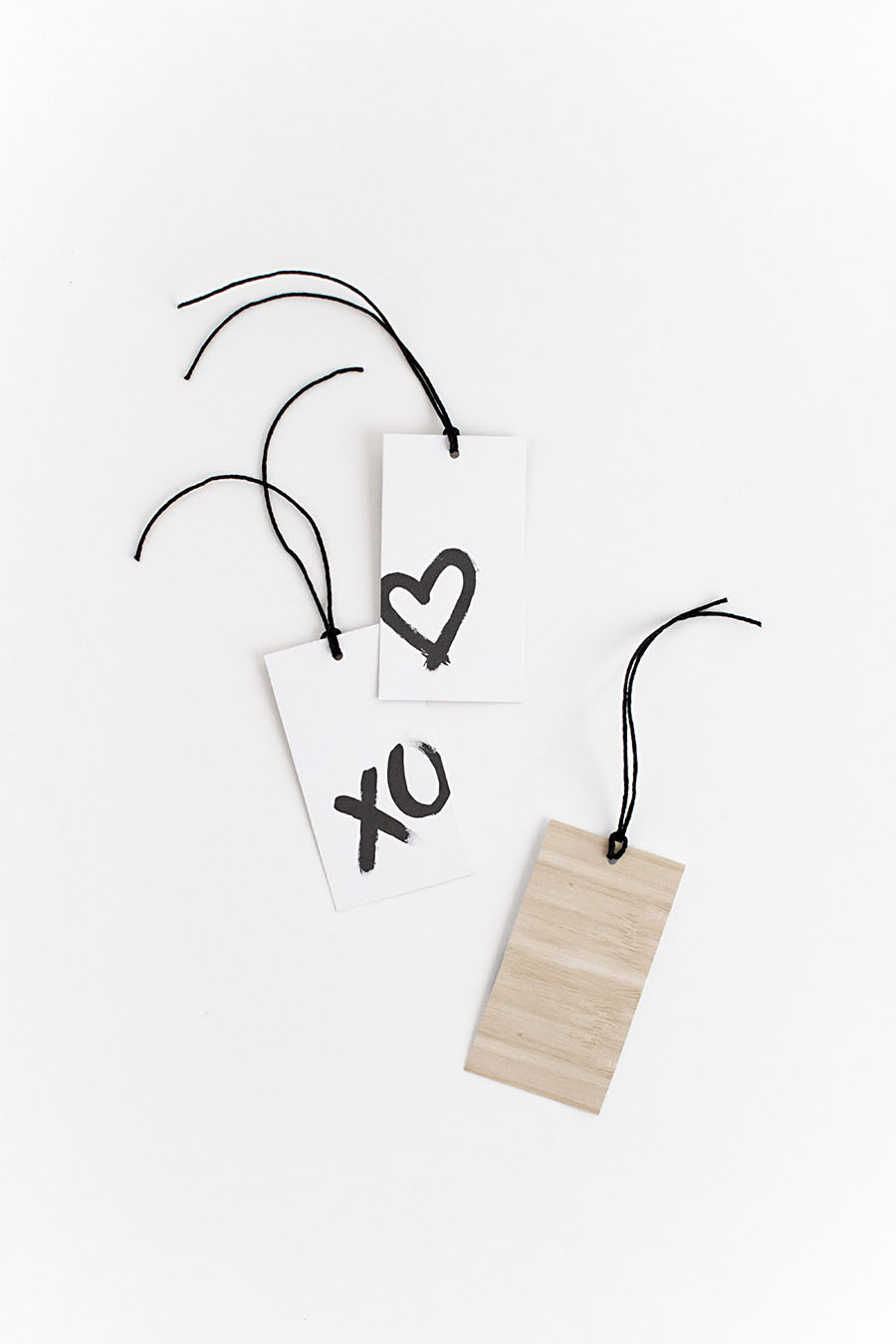 Bonus tip: I printed mine on this cardstock with a faux wood design on the back.  It adds on another interesting design element that I highly encourage you to experiment with.  Double sided cardstock could also look really cool as well.
Download the gift tags here and enjoy!

This post is in partnership with Canon.  Thank you for supporting brands that help bring fun ideas for you to discover and try!