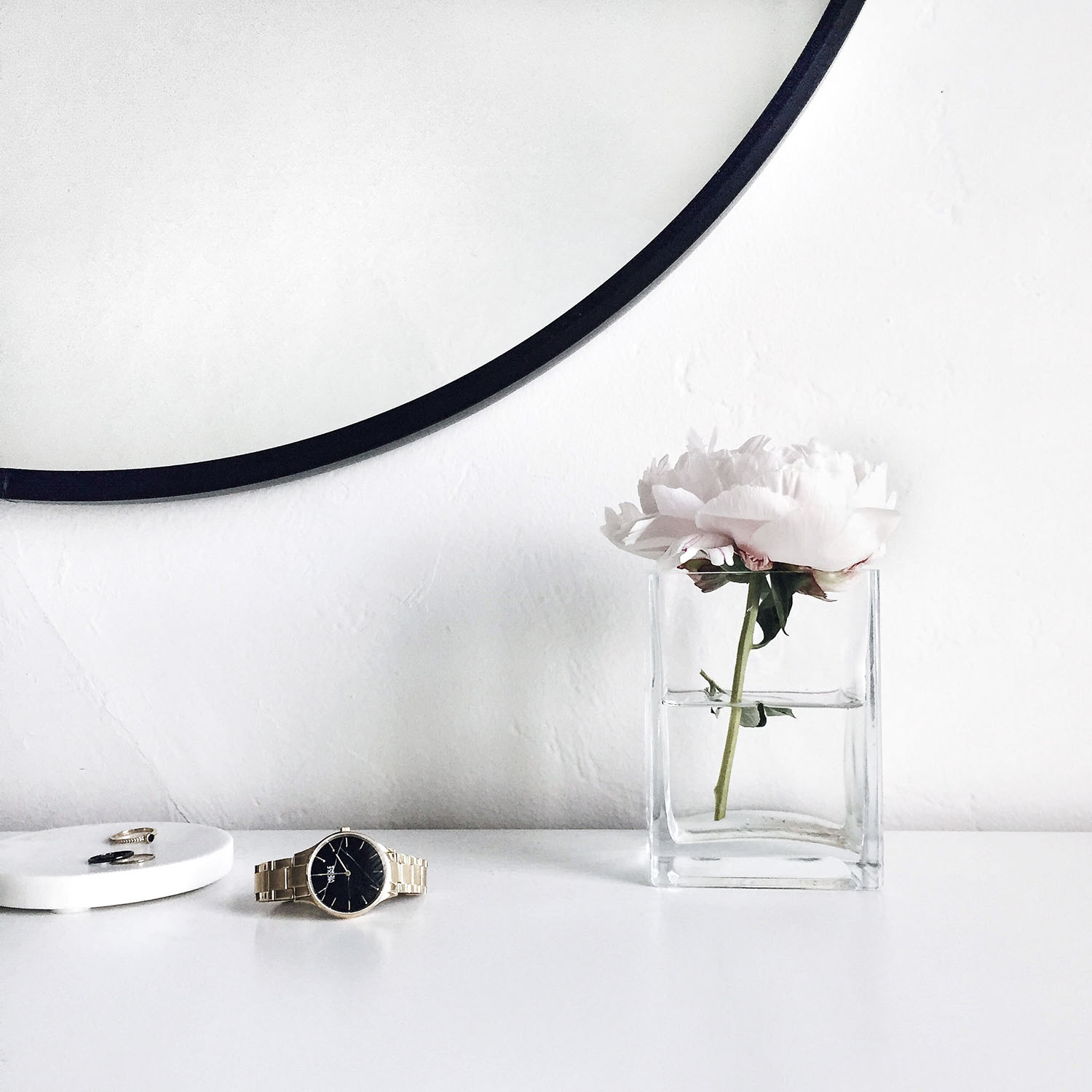 Long weekend!  After a failed attempt at trying to plan a last minute mini vacay, I'm settled on staying home this weekend and keeping it very chill.  I'm talking sleeping in, catching up on shows, takeout, all my favorite things.  Some work will probably creep in there, but the beach is a lot more likely.
Whatever you'll be up to, I hope it's a good time <3.  Happy weekend!
My current everyday watch that I adore and just feels so good to wear.
Lately I've been very into the idea of going gray with the bed.
Clever concrete ring cone DIY.
Scandi details and all that goodness.
Look at this dream house.
Look at this dream beach house.
Look at this other dream home (tons of dreaming and looking at homes lately can you tell?)
Beautiful IKEA hack dresser makeover.