Every fall, there comes a point where I unwillingly accept that I can't wear just t-shirts anymore and need to start wearing a jacket.  I drag on this realization for days, freezing at work because I refused to wear layers or running errands without the use of my arms because they're crossed together so tightly in the attempt to contain my warmth.  I've been spoiled by Cali weather.  It truly is the best, where "cold" is considered anything under 70 degrees.
This is the complete opposite of where I grew up.  Chicago, where I spent the first 18 years of my life, has the most unpredictable weather that goes to the extremes.  I don't miss the snow storms or the intense humidity in the summers, but there is one thing I miss about the weather- how it shows the changing seasons.  In particular, I think about the leaves changing color in the fall.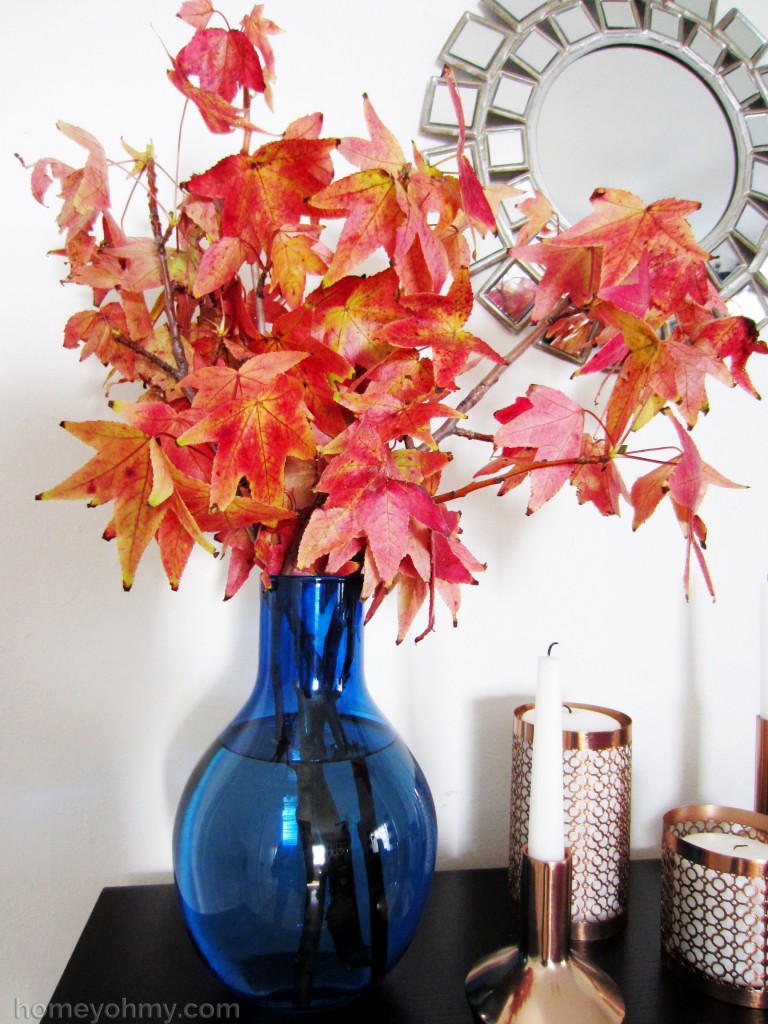 I saw these liquidambar branches at Trader Joe's and an instant memory of the street I grew up on came to mind.  The neighborhood would be swimming in red and orange leaves every fall (leaves I would have to begrudgingly rake but it's all good).  It was a beautiful sight, and it's something I haven't seen here on the west coast.  I just had to have these tree branches and bring a piece of traditional fall into my home.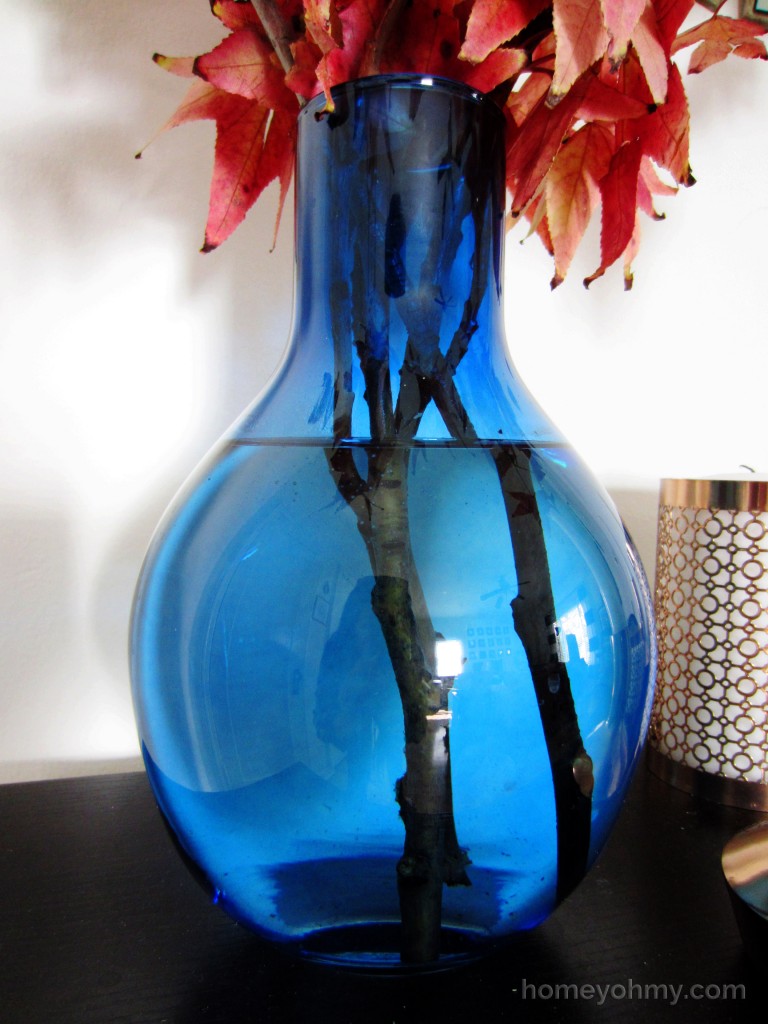 I arranged the branches in this beautiful blue vase because I adore the way oranges and reds look with blue.  The vase was also on clearance at Michaels and I can't say no to a gorgeous find on clearance.  *high-five*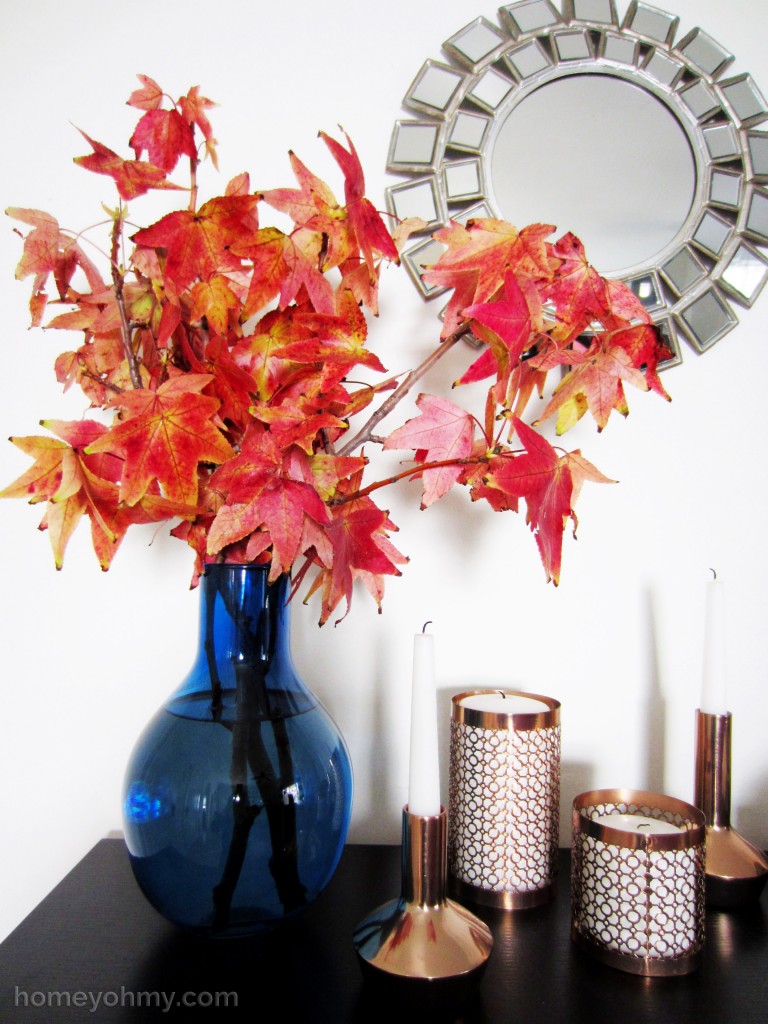 The arrangement is sitting pretty on my console table next to my H&M Candle Holders and it brings me warmth and joy at the sight of it.  It's a much needed infusion of fall color in my home and makes the fall season feel more official to me in a nostalgic way  .
Have a spectacular Halloween and a merry fall.  Thank you so much for visiting me today!
Like what you see? Stay connected with me: