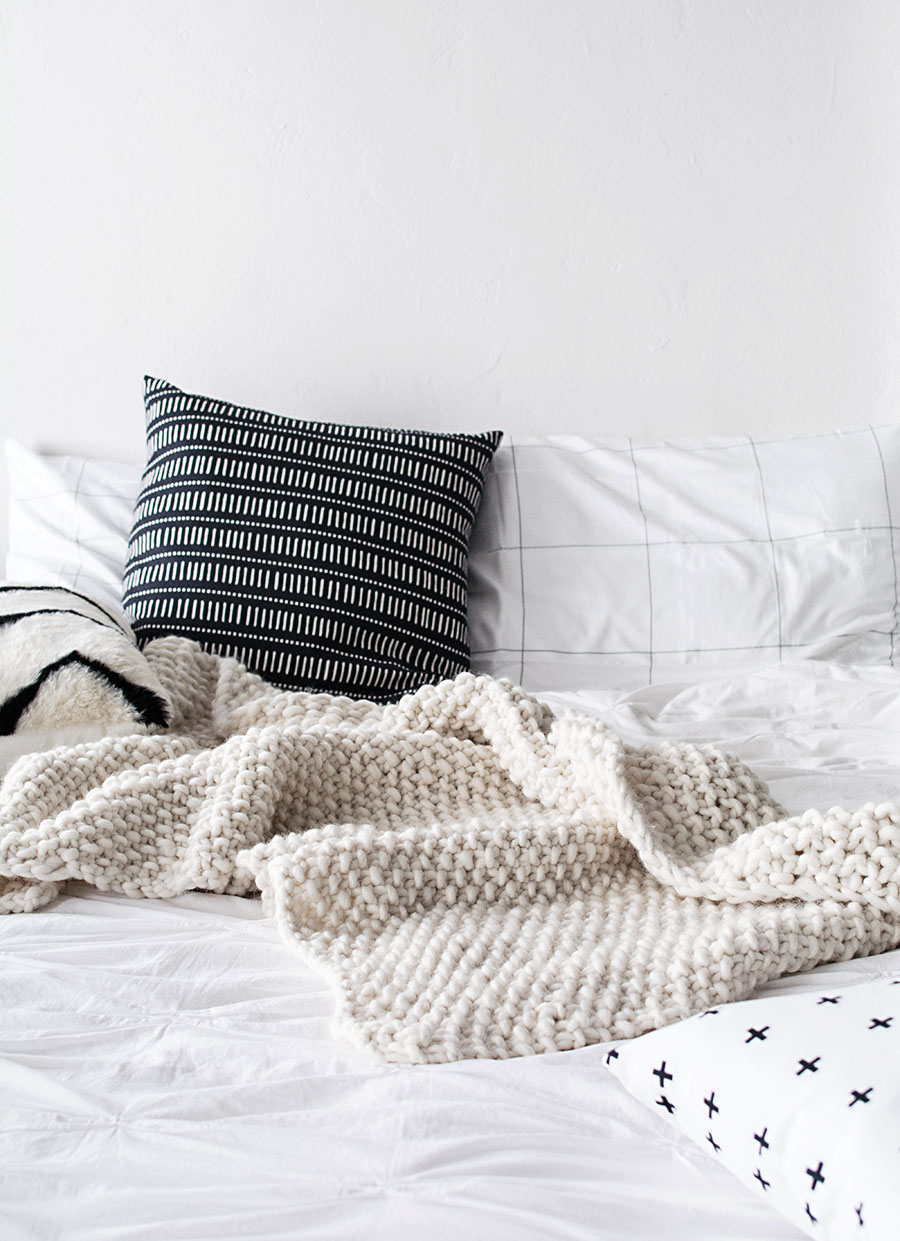 DIY has a sweet spot, which I define as something that's fun and challenging enough to make you feel like a rockstar, but simple enough so that it doesn't destroy you, the major kicker being if it's useful.  Today's DIY hits that spot, and it's an extra exciting one because it's my first time knitting.
I LEARNED HOW TO KNIT.
Knitting has always felt elusive to me, and as much as I've wanted to learn, I never got past the intimidation of where to start, figuring out the best materials to get, or what to even research.  We Are Knitters contacted me to partner on a post about trying one of their knitting kits, and I was so intrigued not only by how I'd finally learn how to knit, but by how pretty the knitting projects looked.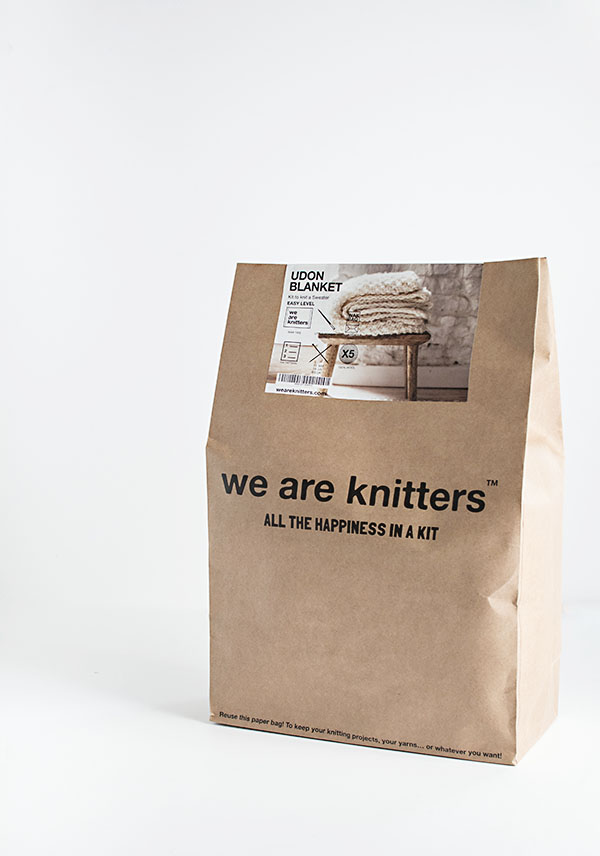 Other than it being gorgeous, I tried out the Udon blanket kit because of how much I'll use it this Fall and because the skill level is easy.  Also, let's talk about that packaging- it's outstanding.  It would make such a pretty and thoughtful gift to any wanna-be knitter (like me.)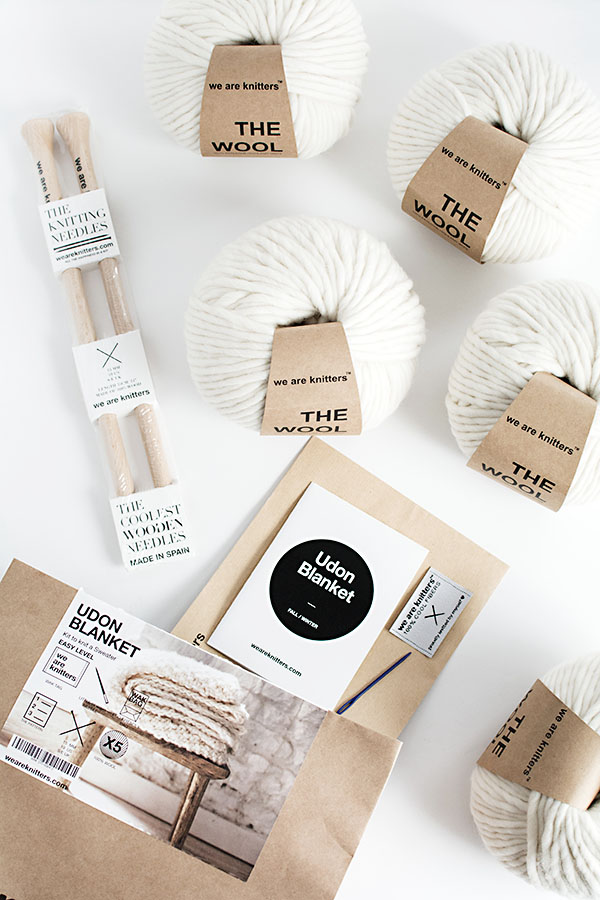 The kit comes with all the materials needed with your choice of wool color.  I think no one is surprised by my choice.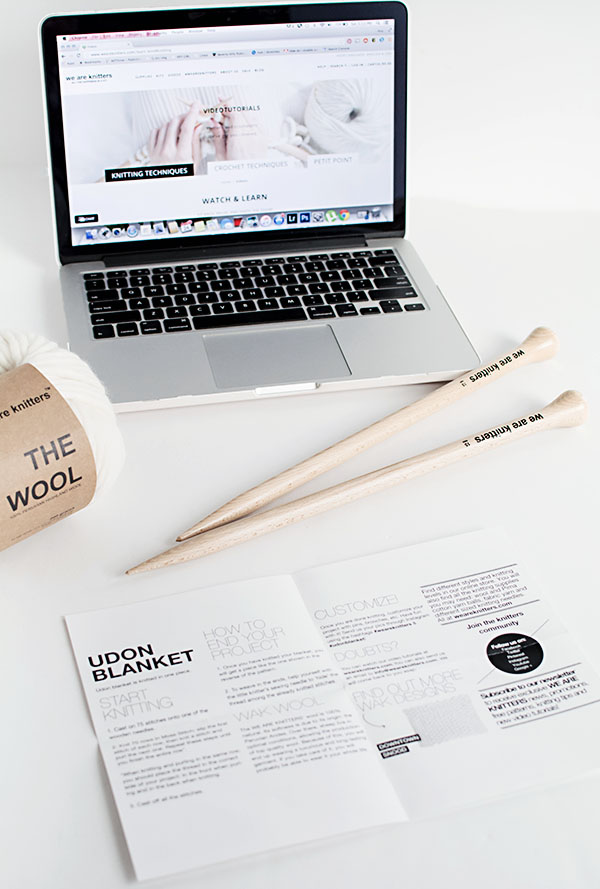 The instruction sheet outlines steps with the type of stitches needed for the project, which the We Are Knitters site has video tutorials on.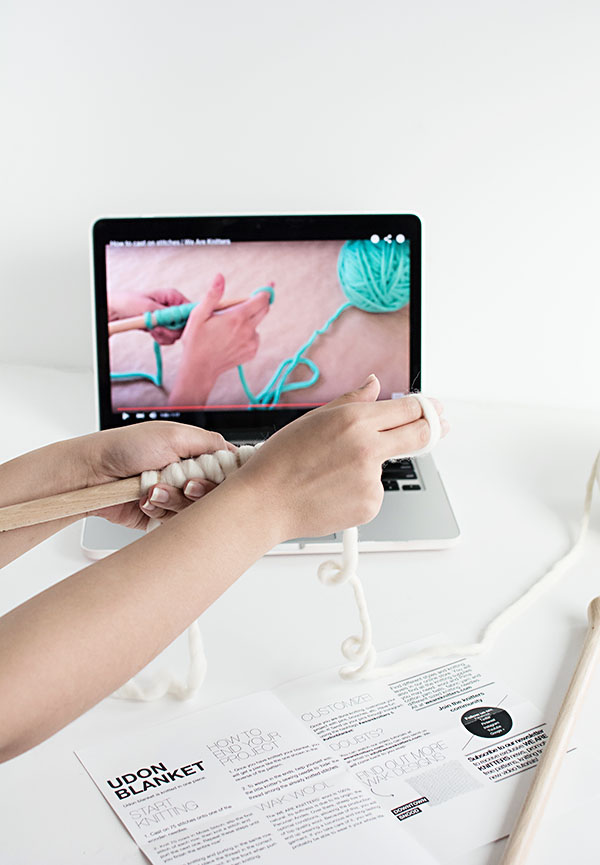 I watched the video for each technique and followed them closely, rewinding, re-watching, and pausing over and over, in complete beginner style.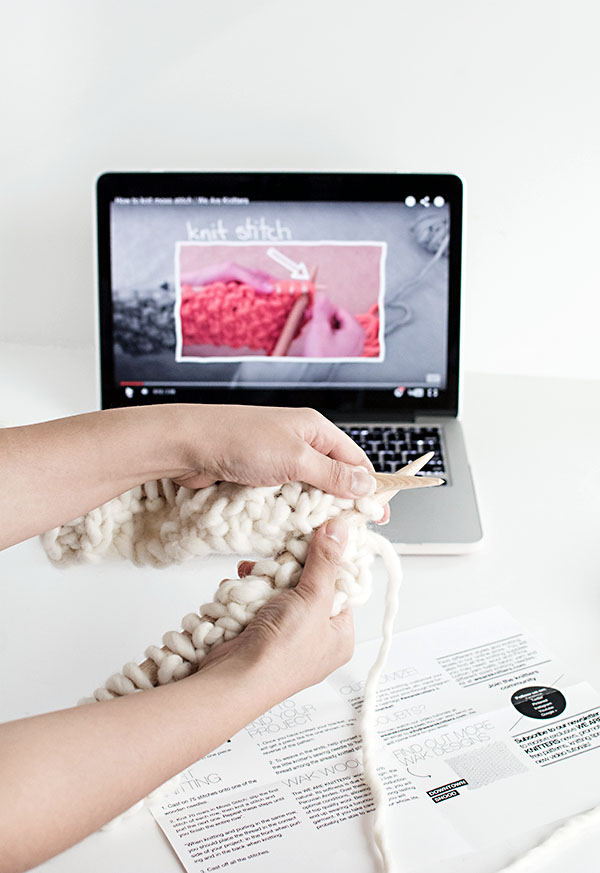 It was super slow going at first because my life depended on the videos, but then something amazing happened…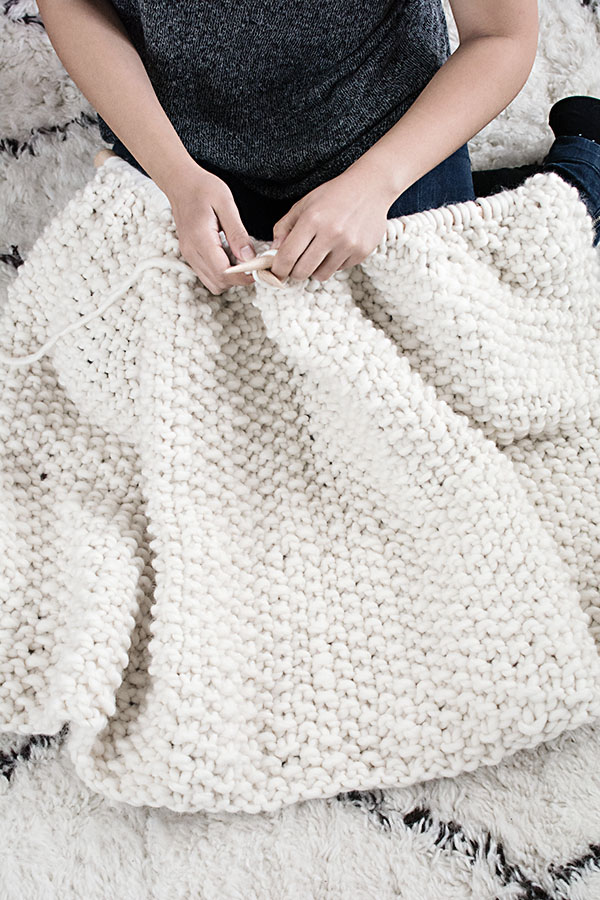 …I became a knitting and purling MACHINE.  I can knit and purl in my sleep, guys.  I swear I even dreamt about it one night.
Weaving in the loose ends was the best part, because that meant I was done.
Real talk: the skill level is easy, but considering that this project takes many hours to complete, it's not a quick weekend project and takes some perseverance, not to mention I messed up and had to back-track a lot.  That is why completing this project will achieve rockstar status.  It was also a great excuse to spend more time with Netflix, and possibly the proudest I've ever felt about something I made.  I made a blanket and it's gorgeous!!
Curious- do any of you knit?  Or are you in the wanna-be knitter camp?  This has seriously been on my to-do list as long as sewing has (still no progress on that) and I'm itching to get into crocheting, too.
If you're thinking about learning how to knit or want to gift that experience, We Are Knitters is offering 15% off your purchase with code HOMEYWAK.  Discount is valid until December 1st!
This post is sponsored by We Are Knitters.  All words, opinions, and excitement are always my own.  Thank you for supporting brands that help keep the fun projects coming.