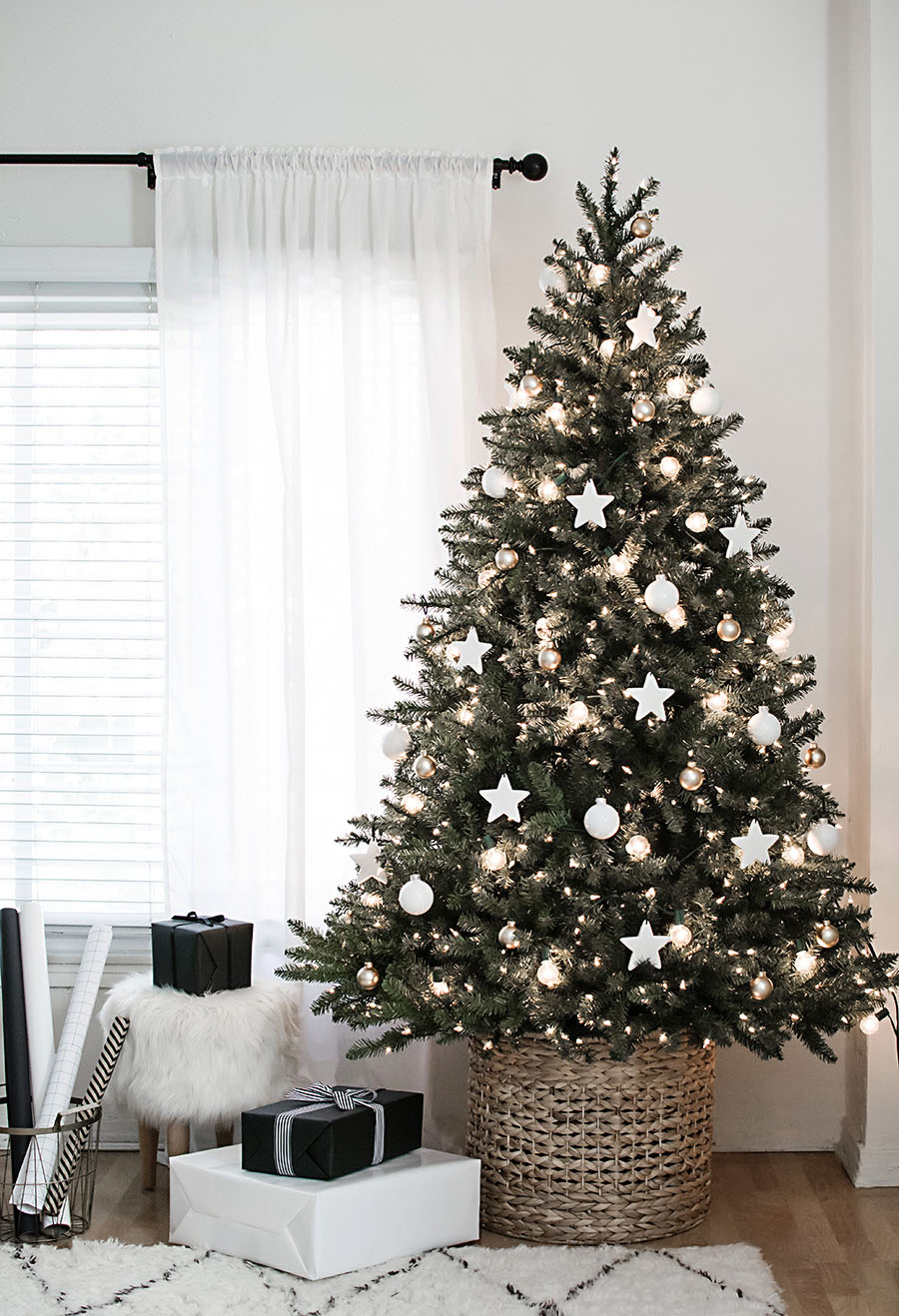 I was kind of stressing out about how getting this tree up and decorated for the Michaels Makers Dream Tree Challenge was wayyy too soon, but now that the tree is up I'm like THANK GOODNESS it's done and I have more time to enjoy the thing (and other things)!!!!  This is the first time in my life I got the tree up well before December and now firmly believe this should be the normal thing.  It's like I already completed half the things I need to get done this Christmas, although that's not true at all, but it's the feeling that counts.
So what constitutes my dream tree?  I've never not done a tree skirt in the past, but this year would be the year of the basket. I really could've just dropped the mic and been done with it once I found this gorgeous basket.  My dream is a basket, that's all I'm trying to say.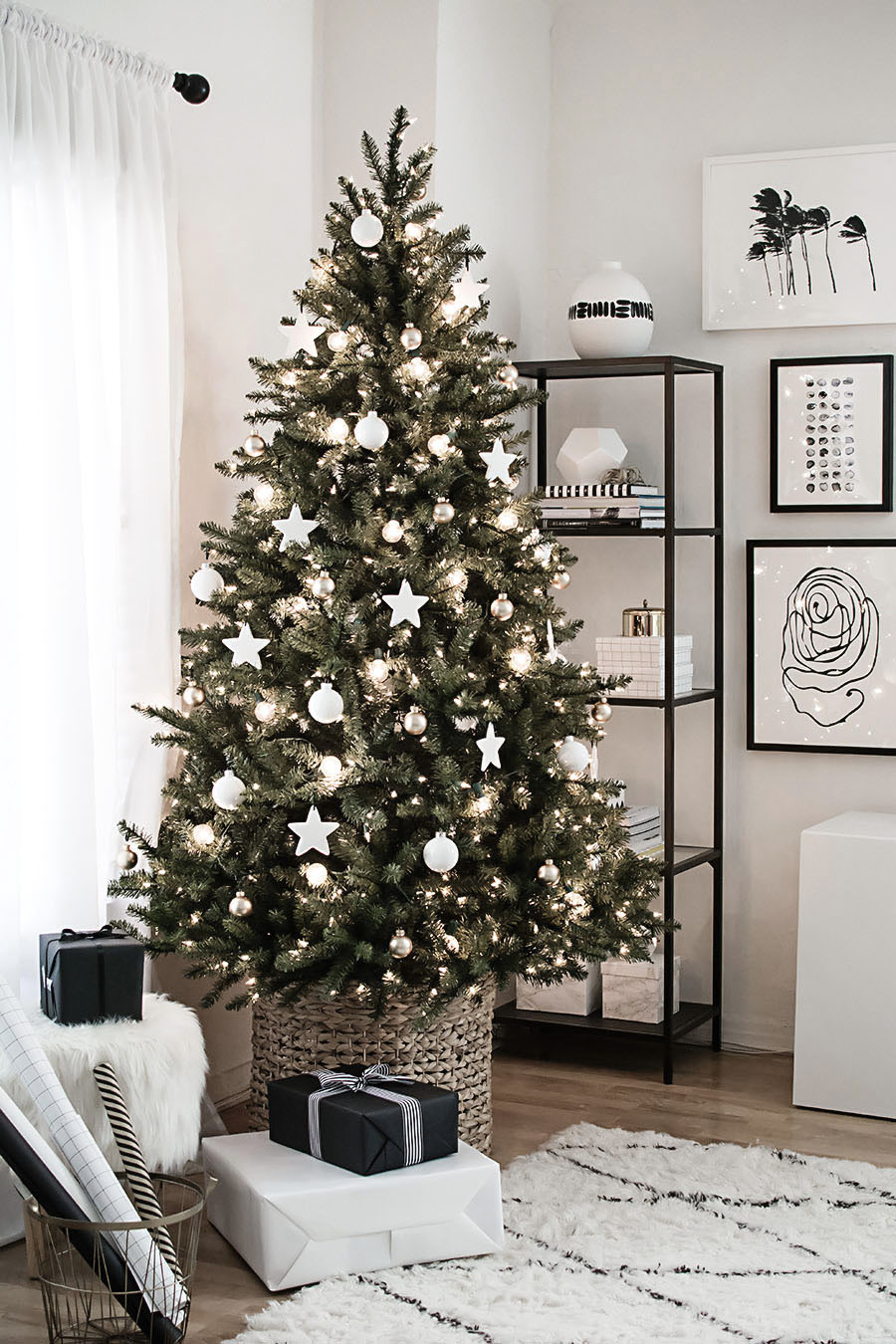 Ok but there's a whole tree of opportunity to make things more pretty, so why not do some more, sure.  I kept my approach simple, taking influence from Scandinavian design by sticking to a max of two colors (white and gold) and not overcrowding the tree with too many ornaments.  I didn't know from the beginning that I'd want white star ornaments, but once I considered the idea, it wouldn't leave me alone.  Good thing they're really, really easy to make.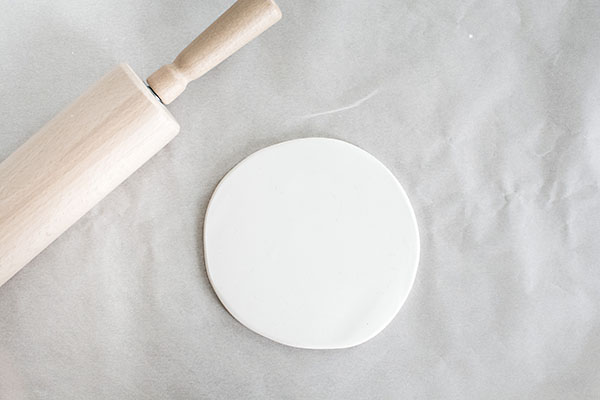 First, roll out the clay with a rolling pin.  I worked on top of a cutting board covered with parchment paper.
Using a star cookie cutter (I found this one at Michaels), cut the star shape out of the clay.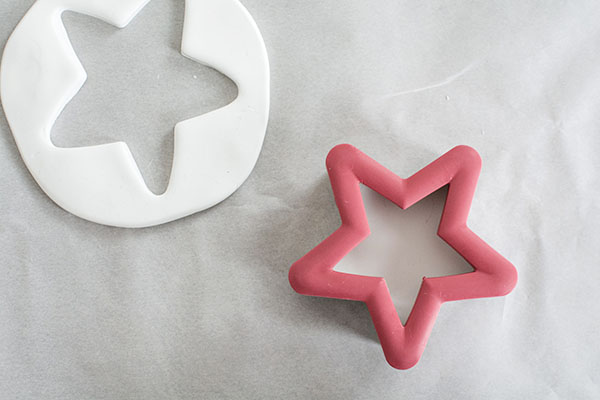 Remove the excess clay before removing the the cutter.  I find that this helps keep the edges cleaner and reduces warping of the clay shape.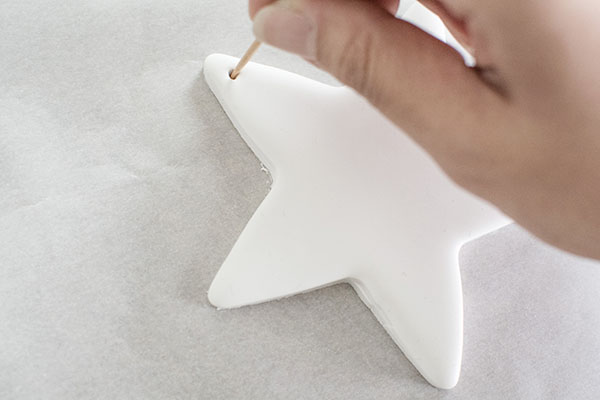 Use a toothpick to poke a hole at the top of the star, going in small, circular motions to enlarge the hole.
Bake according to the clay instructions (I baked mine at 275F for 30 minutes).
Once cool, string through and knot a piece of thin ribbon or string for the star to hang from.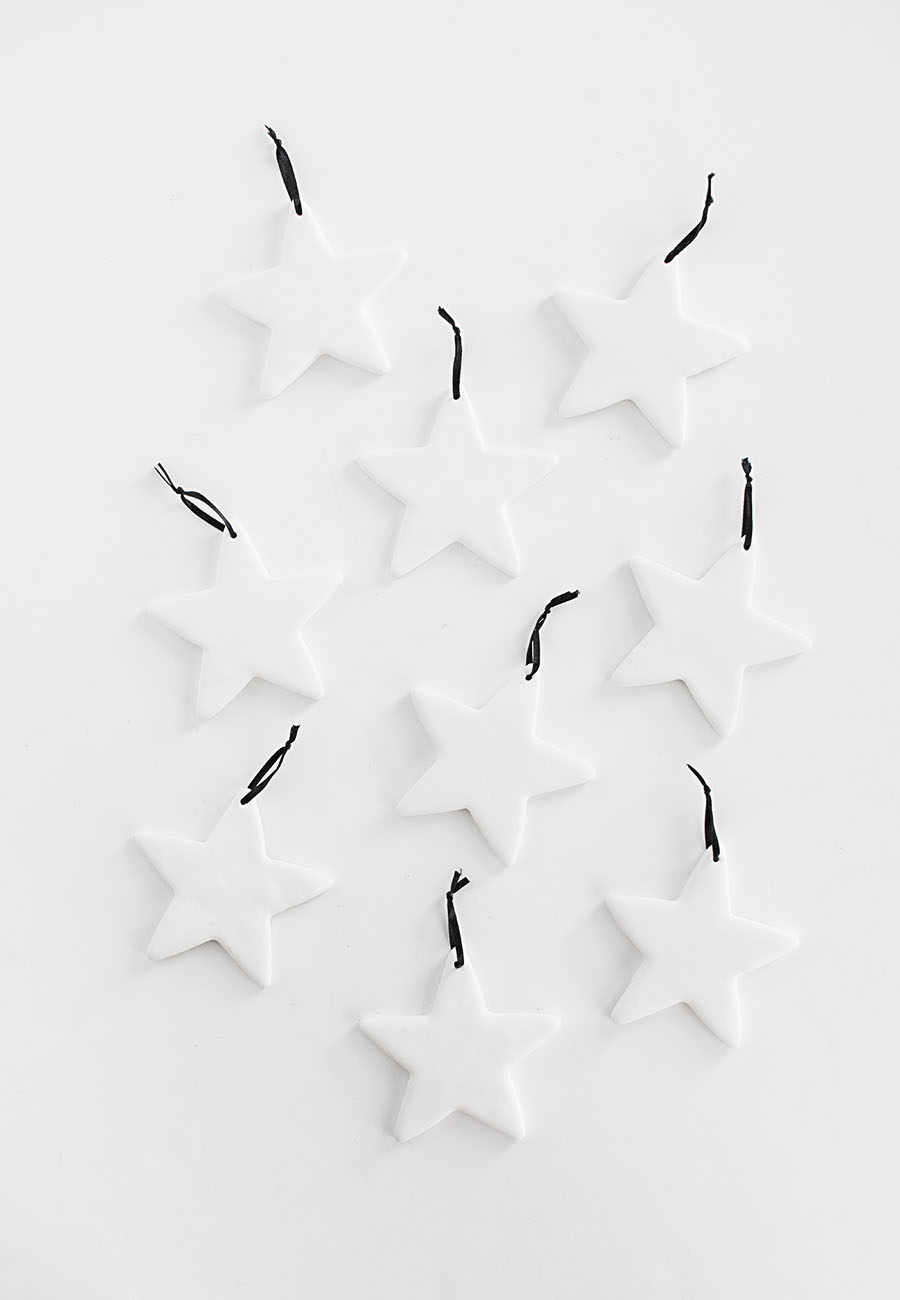 I first dispersed the star ornaments throughout the tree, then peppered white and mini gold ornaments from Michaels in between.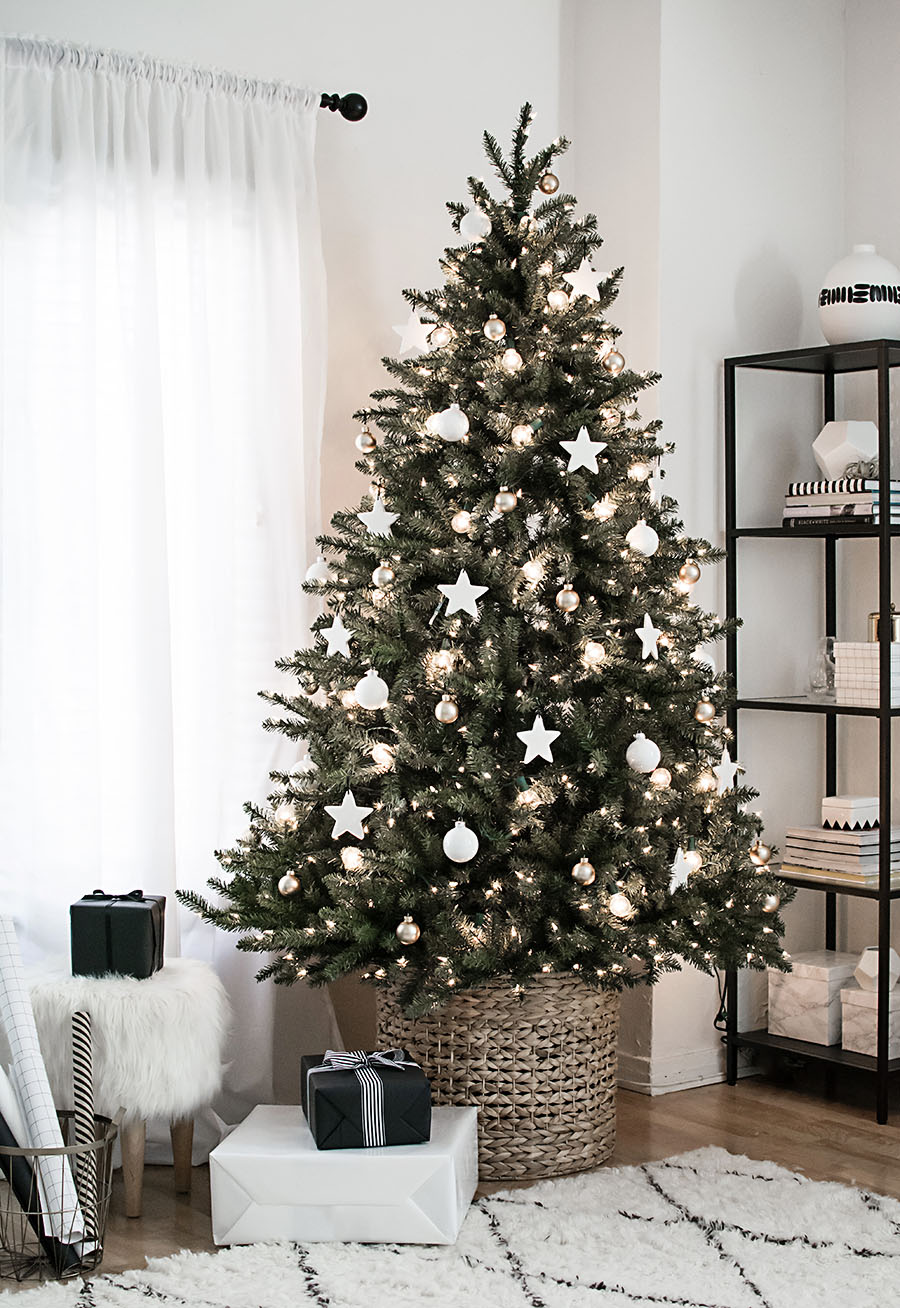 Another thing I love about not overcrowding the tree with ornaments is that it brings more attention to the lights.  On top of the pre-strung lights on this tree from Michaels, I added globe lights and it might have been the best decision I've ever made.  Those round pops of glowing light bring a magical touch, which is another way of saying they make me very, very happy.
Anyone else put their tree up yet?  Or, do you already know how you'll be decorating it this year?  Let me know if you're into making your own ornaments and whether or not you want to see more on that.
To see the dream trees from the 49 other Michaels Makers, visit The Michaels blog!