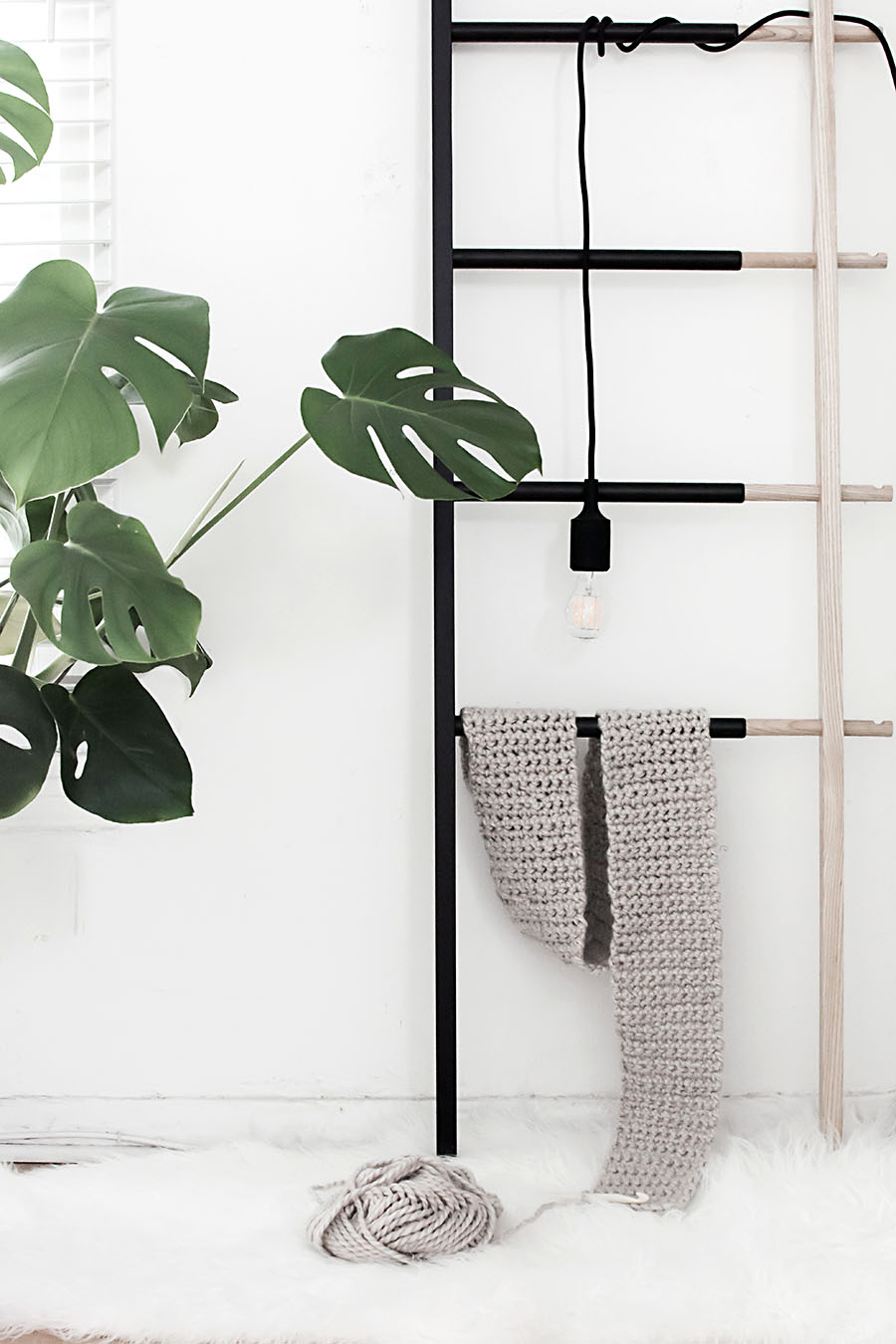 Ooo a Sunday post!  That's a first.
I'm popping in real quick for an update on new things I'm learning, which is a goal I always have and also what I've described as one of the best benefits of blogging (always learning something new!)
The yarn crafts, guys.  I love them, especially in decor for the home, and I've "faked" my way through some of them so far.  I got my hands on knitting not too long ago, enjoyed it a lot, and since then I've wanted to get into crochet too.  Actually, I've wanted to learn how to crochet for a very long time, but after knitting is when I became extra curious about how crochet would compare.
With this month's Michaels Makers challenge being to take any craft class at a Michaels store, I couldn't think of anything other than crochet for what I'd want hands-on help with learning the most.  It was my calling.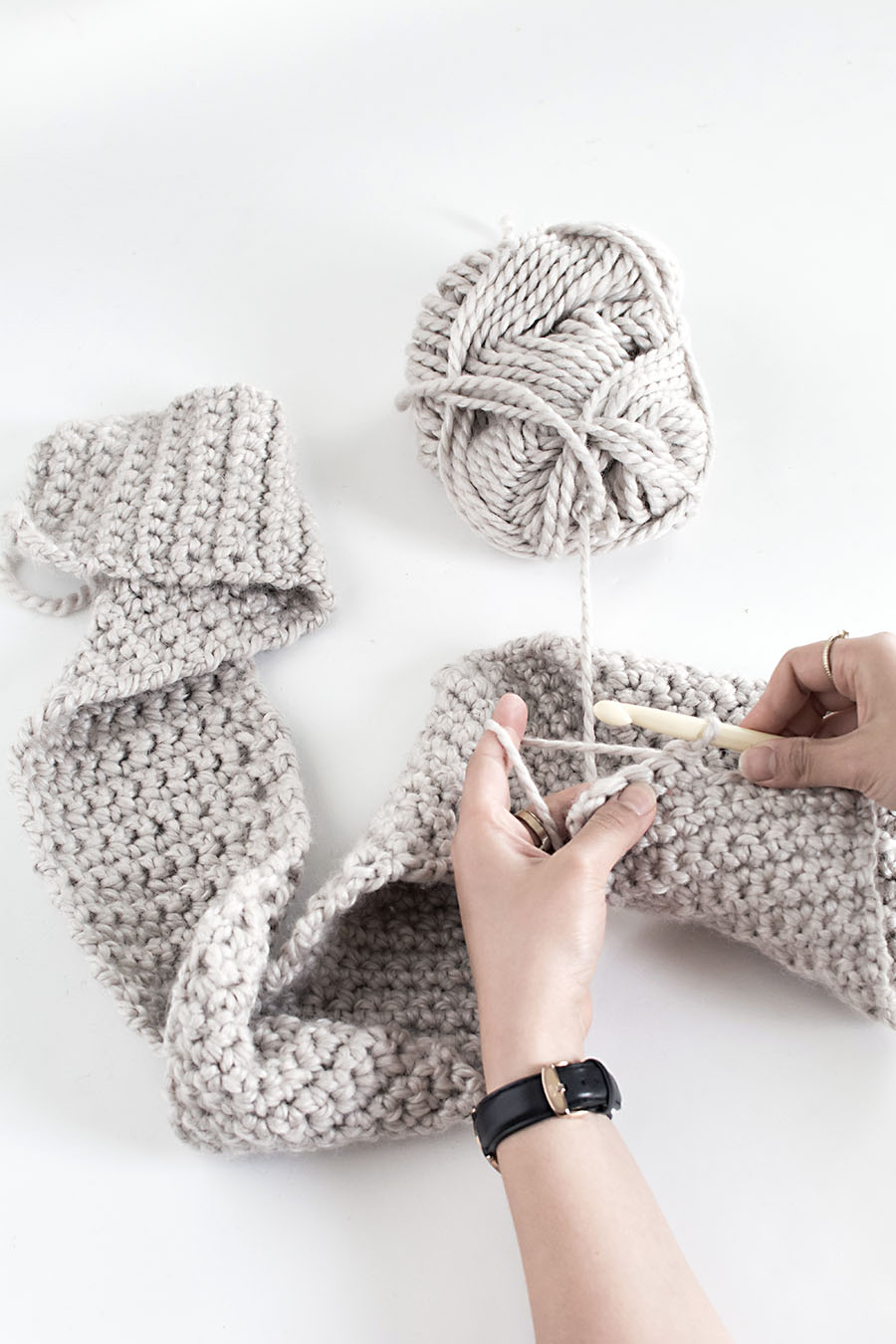 I took the beginner crochet class for making an infinity scarf, which basically involved doing a million rows of single crochet.  It's a very basic stitch, but having an instructor there to help me was SO much better than what I imagine it would've been like to figure this out on my own.  Along with teaching me how it's done, the instructor taught me how to back track when I make a mistake and also pointed out to me that I'm a "tight knitter", which I totally noticed with knitting but didn't think much of it back then.  What that means is that I tend to stitch too tightly, to the point where I'm struggling to get the hook through the loops, and she kept reminding me to relax my hands and provide more slack on the loops I make.
ALSO, I NEVER realized before that you can pull one end of the yarn ball from the INSIDE of the ball, that way the ball isn't rolling around everywhere when you're pulling out more yarn.  I face-palmed when the instructor showed me this, like how could something so simply genius and helpful not crossed my mind before.
I don't know what it is, but crocheting is extremely relaxing, much like knitting.  I've been adding on rows before bed or while watching TV and it's a real joy, honestly.  I will say… just from having to use only one crochet hook as opposed to two needles in knitting, I think I like crochet more.  There are a few crochet projects I've wanted to try, like potholders or a throw blanket (of course), so I think I'm going to continue onto those after finishing this scarf!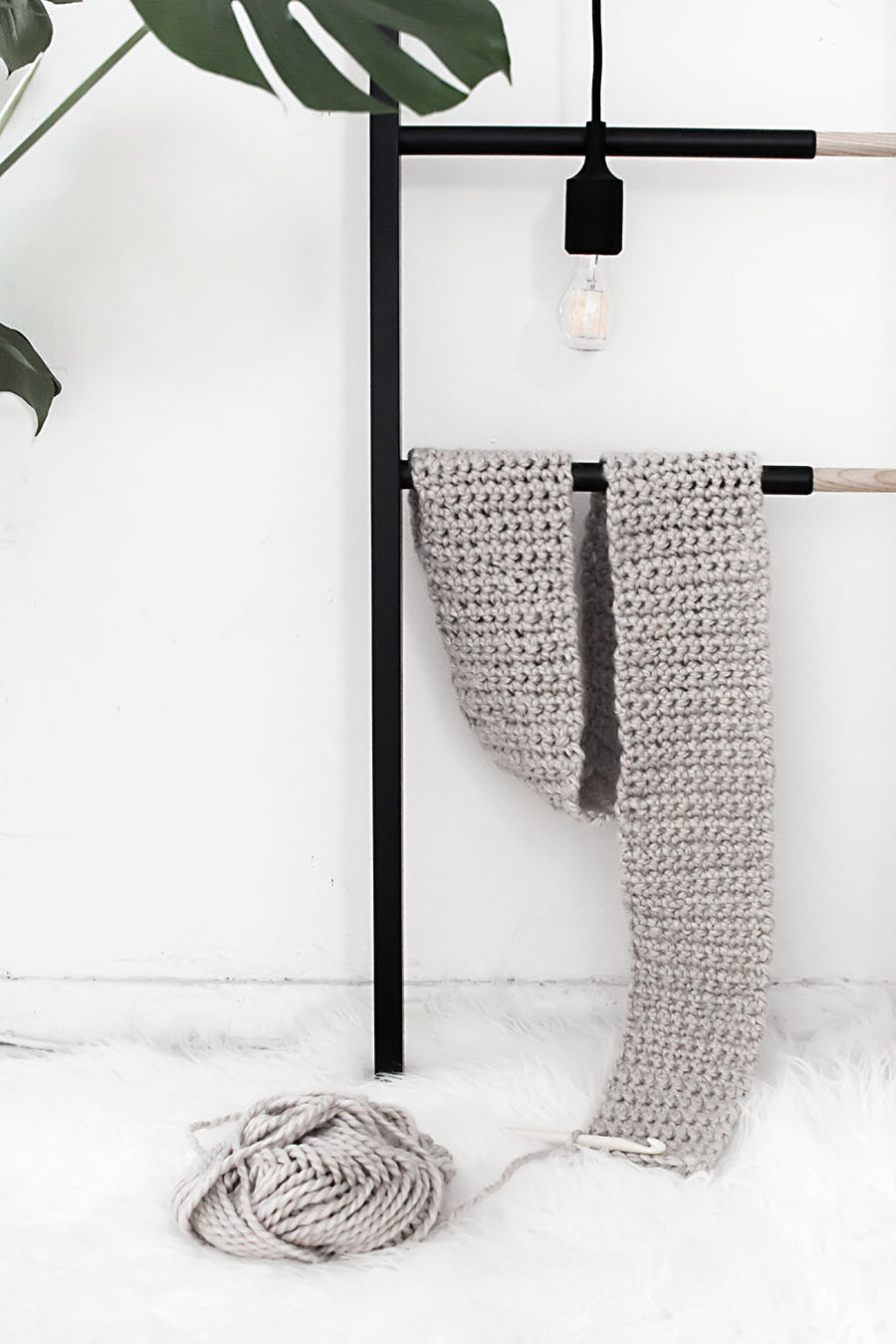 Any of you crochet?  I know some of you are pros!  I'm surprised by how addicting it is.  I almost feel like I don't want to go a day without doing it.  Those are some serious feelings right there.