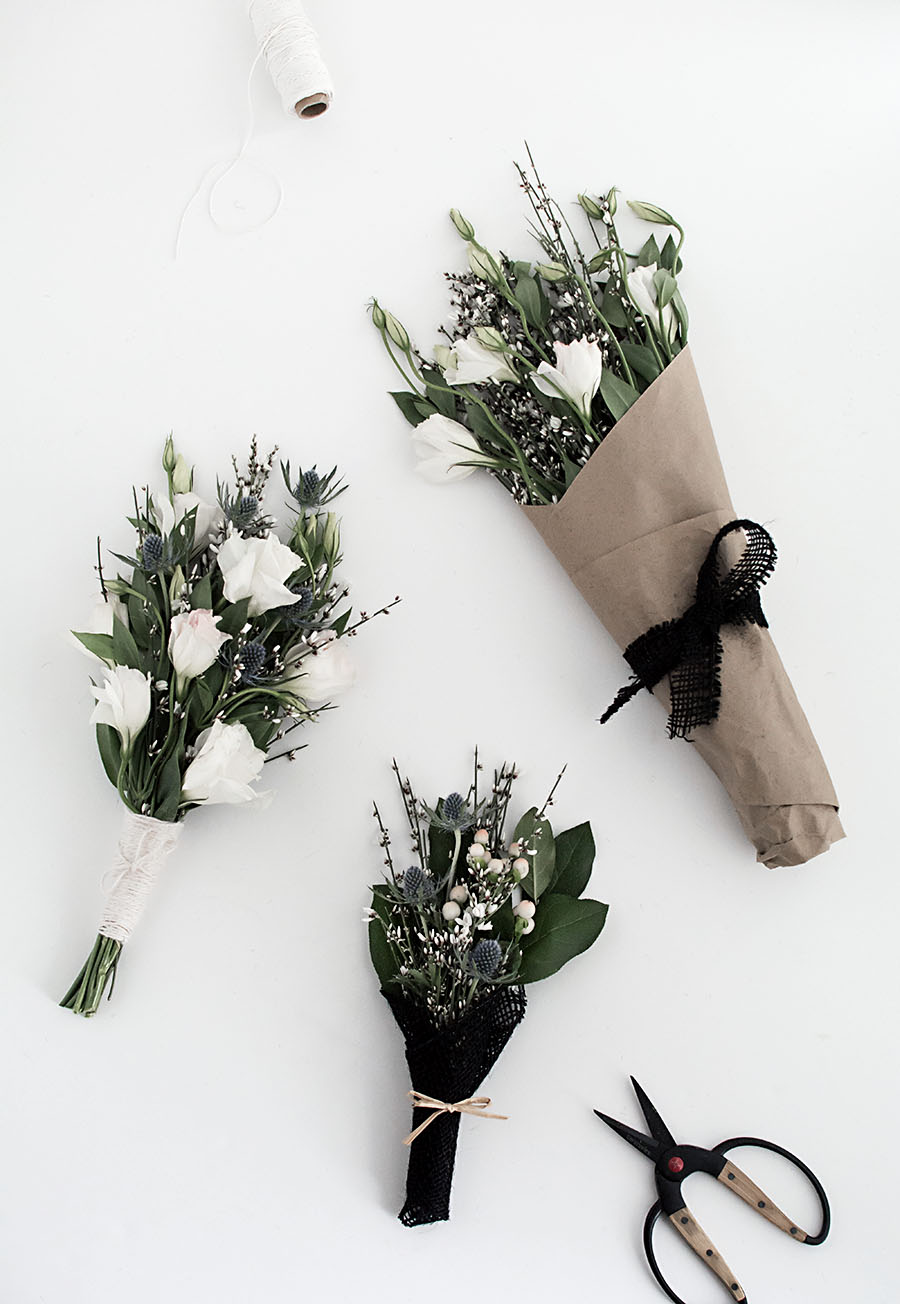 This one's with that soon upcoming holiday in mind, particularly for some galentines you might want to do something cute for that's easy and thoughtful and CUTE gotta make sure I say cute.  I love gifting flowers for any occasion, and like with all gifted things, putting your own sauce on the presentation makes it a lot more special, even when it's as simple as these few ideas.
Let's start with what flowers I used.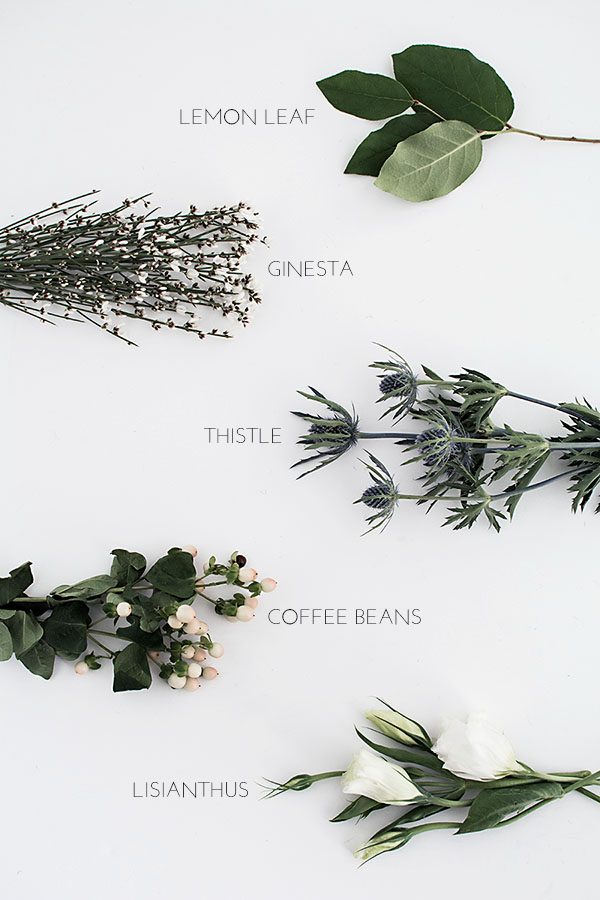 Not your typical V-Day color scheme, but I still think it's romantic (sure, be romantic with your gal pals).  It's definitely a moodier bunch of florals, which I like for being on the unexpected side, but really any flowers are game and should be whatever you find beautiful, always.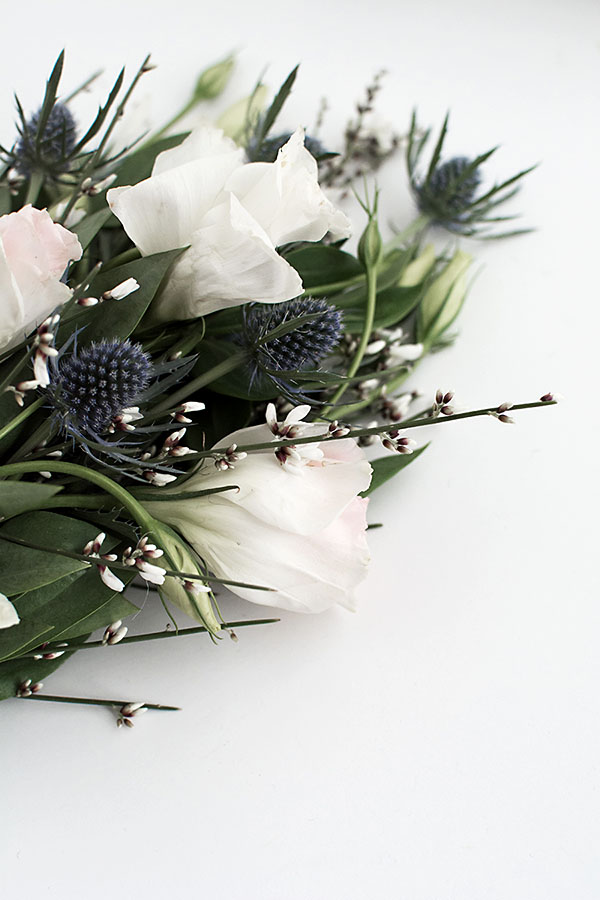 Burlap wrap

Starting with the flowers bunched and tied together with a rubber band, lay the bottom half on top of the burlap roll (mine is about 6″ in width) and roll it up like a burrito.  Cut off the excess burlap after one roll, then tie a bow around the burlap with raffia.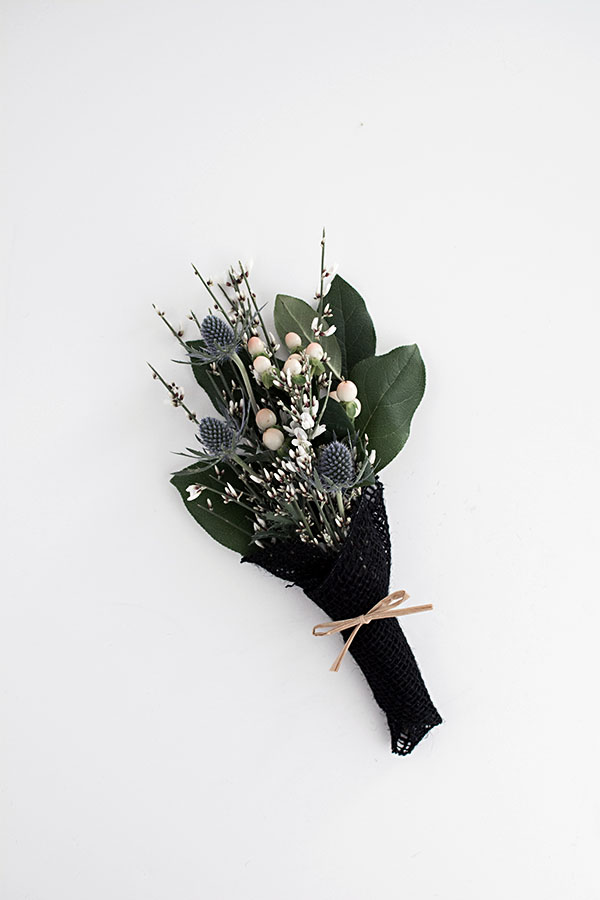 Paper  Wrap with Loop Tie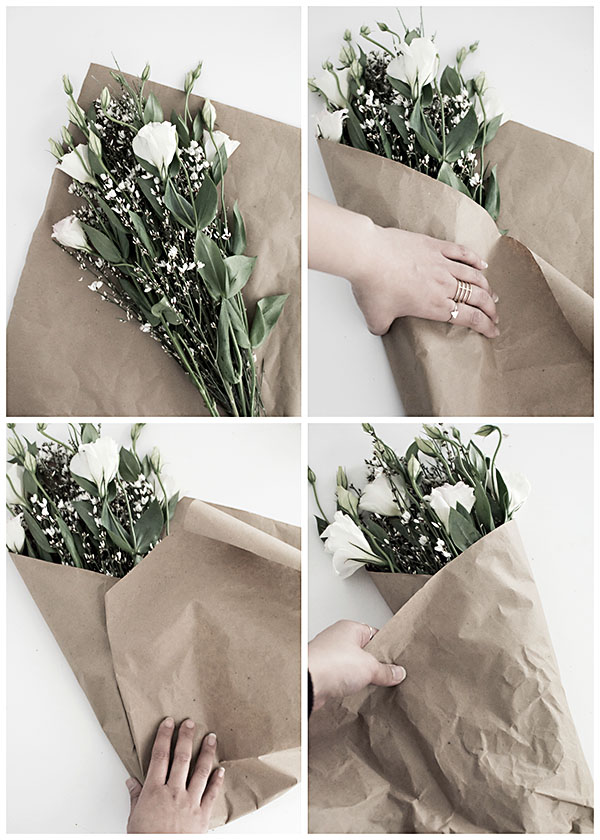 Cut a rectangular piece of kraft paper and place the flowers at one corner.  Wrap the paper over the flowers from the left side, then fold up the paper from the bottom, and lastly fold the paper over from the right and wrap it around the entire bundle.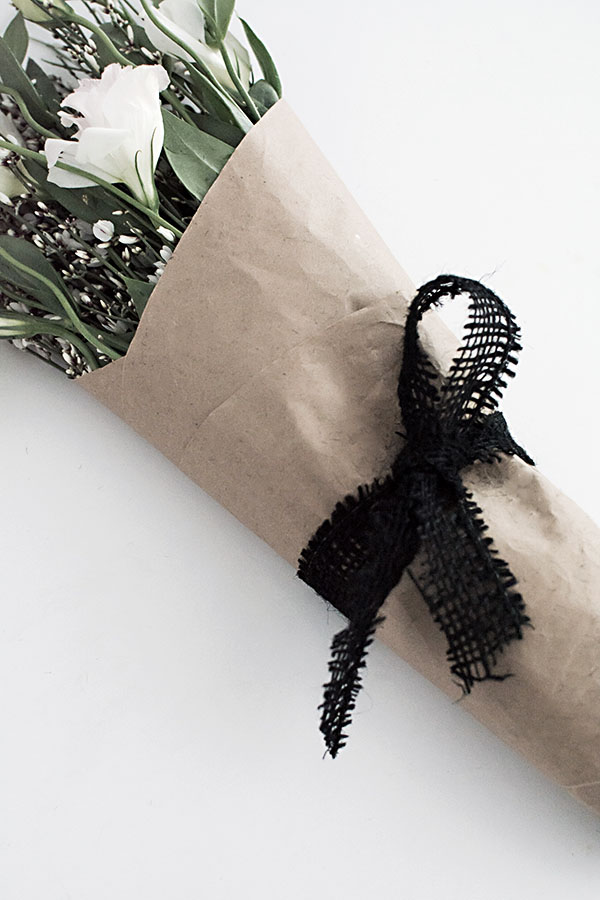 For the loop tie, I cut a thin strip of that burlap and used it like ribbon (yea I'm really into this black burlap).  A loop tie is the same as tying a bow for your shoe laces, only the second loop is pulled all the way through, which ties a knot around the first loop.  Cut off as much of the excess as desired.

String Wrap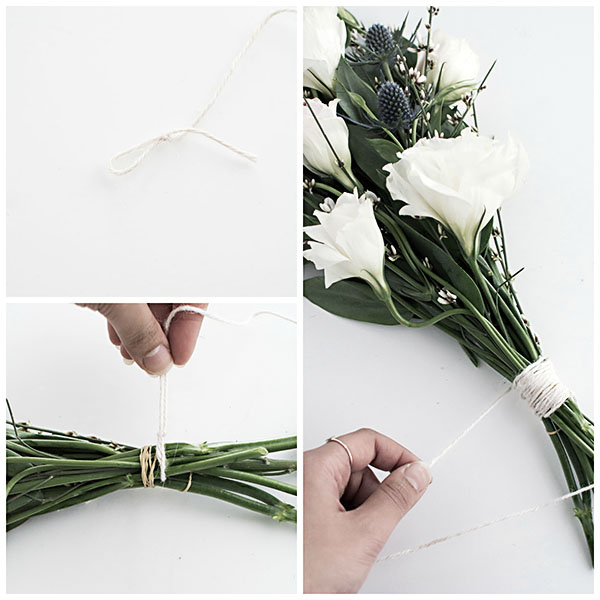 Knot a loop into the string, then slip the loop onto one of the flower stems (all the stems should already be tied together with a rubber band).  Wrap the string around all the stems in a single layer moving upward.  Once you've covered as much of the stems as desired, wrap the string back down to the center of the wrapping and tie a bow.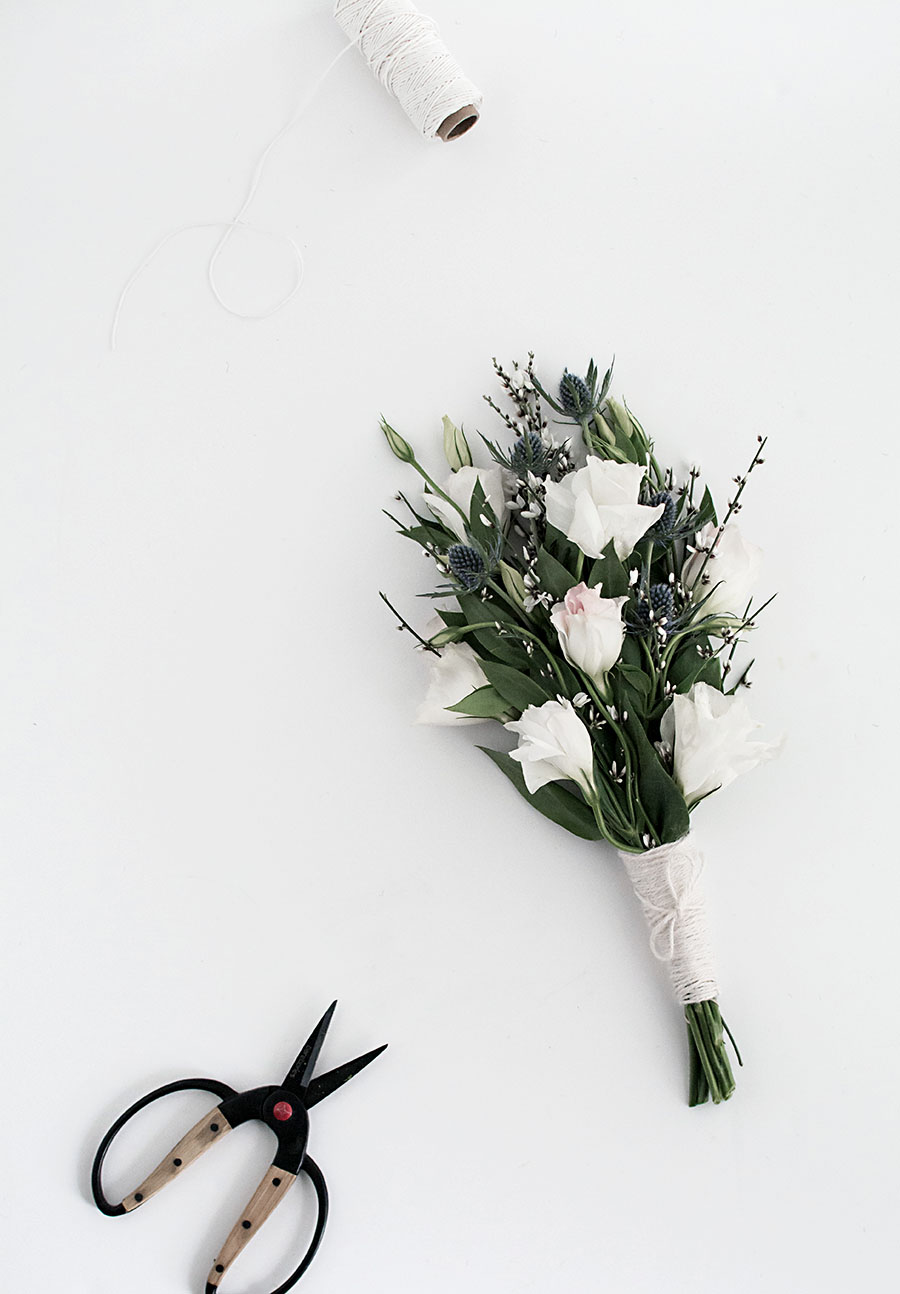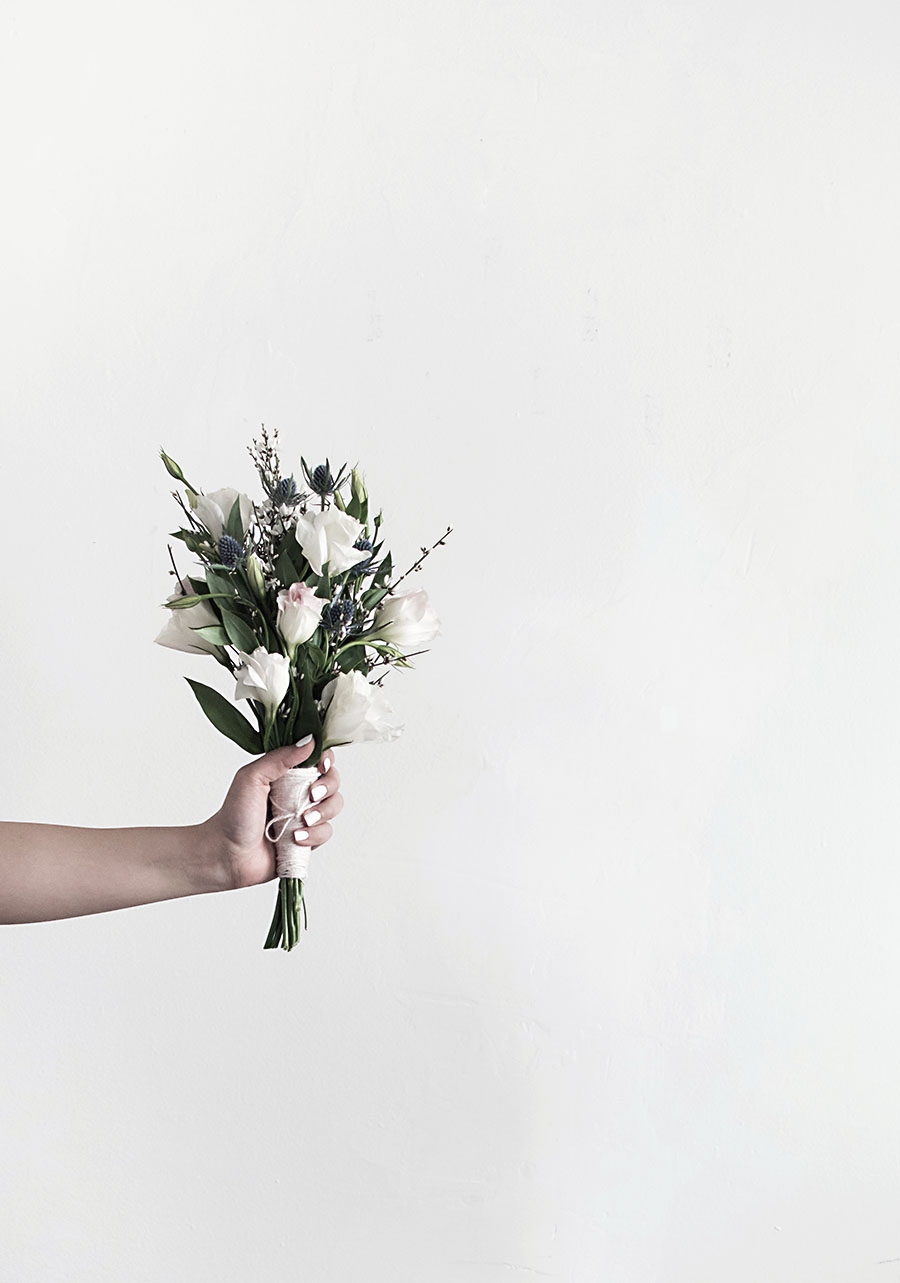 This one's my favorite and won the coveted spot for the hand-held photo.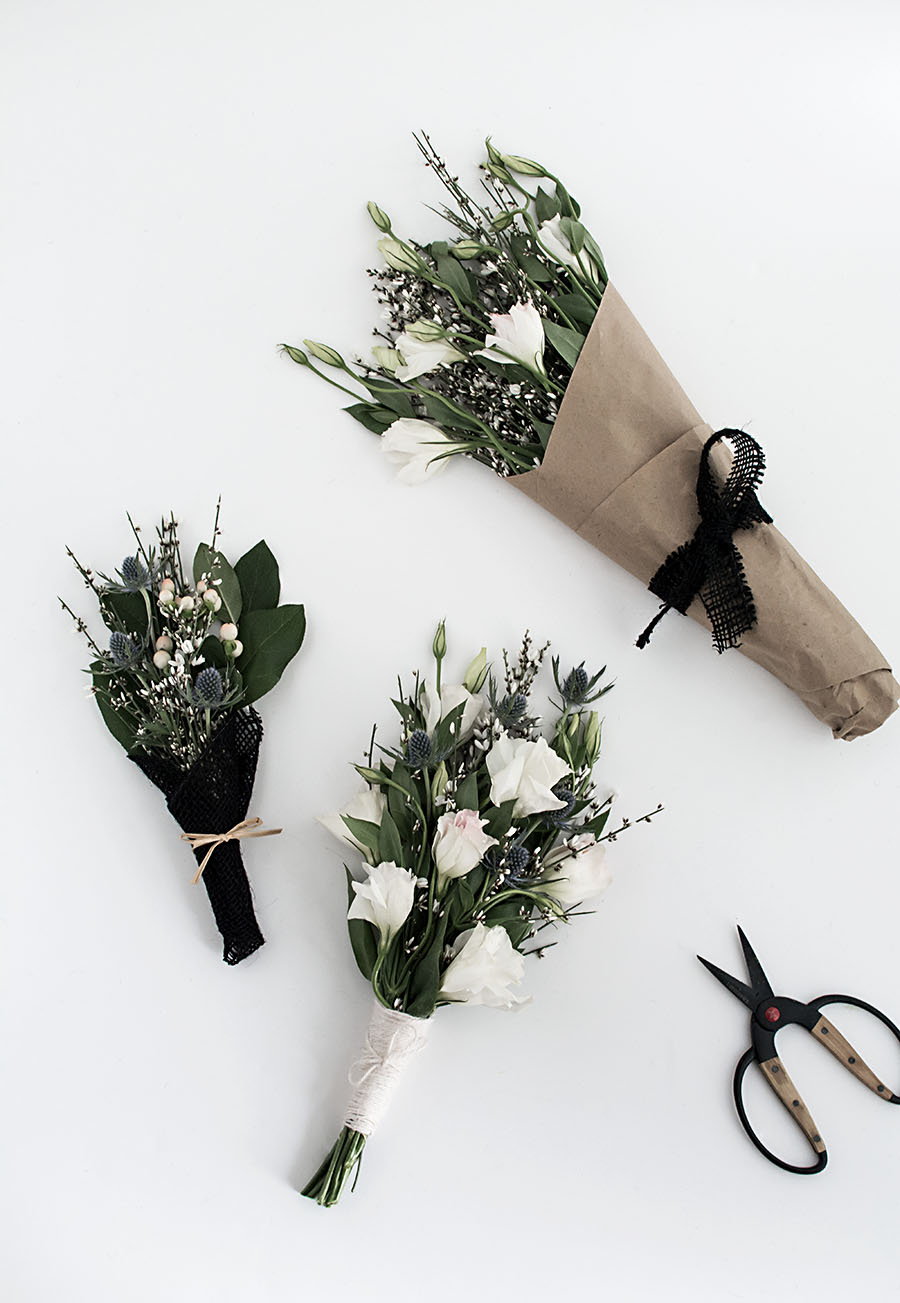 I made bouquets in varying sizes, but an idea I really love (and did last year!) is going miniature.  You can cover a lot more people that way and they make perfect favors for a larger get-together.  Wrap them in any of the ways shown here, just on a smaller scale.
Do you have a Galentine's Day tradition?  Or any V-Day tradition?  It's probably the holiday with the least amount of tradition for me, so it's interesting to hear what others do for it!