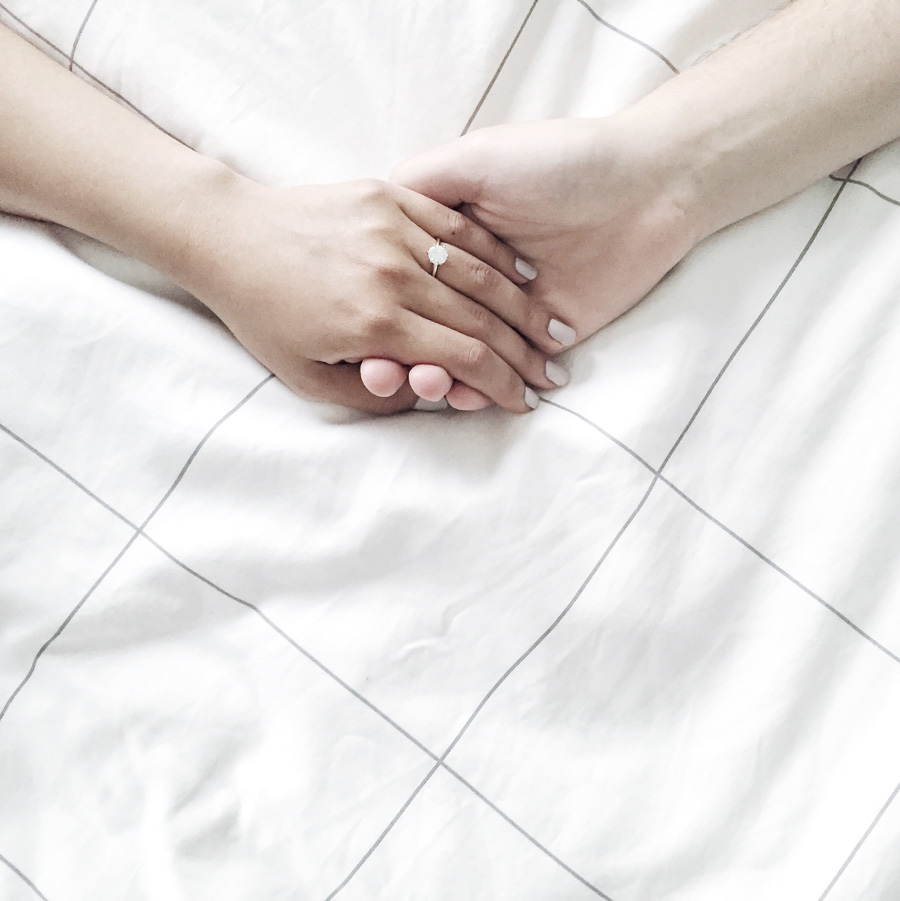 5 days ago he asked me to marry him and I said yes.  3 years ago we moved into our first home together, the home you all have made so enjoyable for us to share with you.  7 years ago we got back in a relationship when he moved from Chicago to LA to start a new chapter together.  10 years ago we broke up after a year of struggling through a long distance relationship.  11 years ago we became high school sweethearts and he took me to senior prom.  20 years ago he moved to my school district and I was the first person to talk to him in our homeroom class (I don't remember this, but he does and I like to mention it because it makes our story cuter).  He has, and always will be, the best thing that ever happened to me.  WE'RE GETTING MARRIED!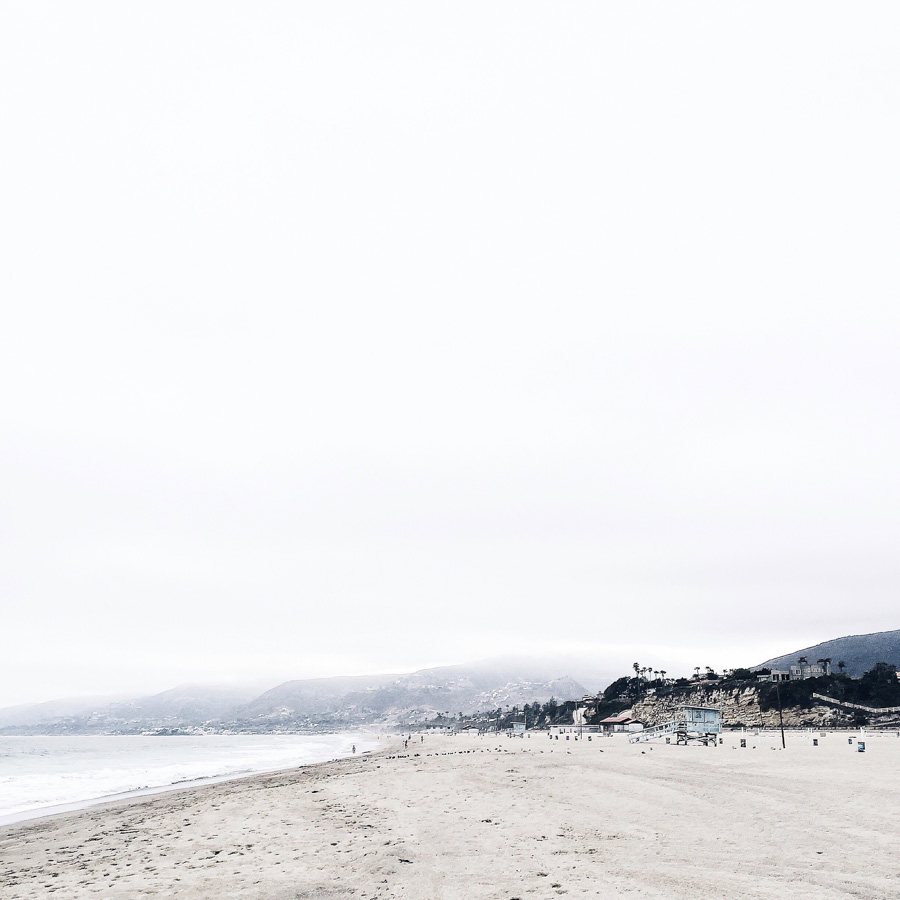 On Wednesday, he told me he won a raffle at work for a one night stay at a hotel and that he booked it for the day after on June 9th.  The truth is, this was not weird to me at all.   These raffles have happened at his work before, and he has regularly planned these kind of "surprise date nights" on random weekdays in the past like the seriously nice person he is, so this was totally in character for him.  Friends who heard about these plans commented on how fake they sounded, but I was completely unaware.  Well ok, the thought briefly crossed my mind that this could be it, but that thought has crossed my mind pretty much every time we've hung out in the past 7 years, so perhaps I was tired of expecting it to come, ha!
I didn't know until we almost got there that we'd be staying in Malibu, which has no specific relevance to us other than that it is one of our favorite places ever.  We walked down to the beach and when we got to the water, he encouraged me to take all the photos I wanted to, which he never does.  Smart guy, though.  I look back and laugh seeing that he knew it was best to get that terrible blogger habit of mine out of the way before he turned to me and started to propose.  I don't even completely remember what he said, and I'd maybe say it didn't matter.  Seeing him well up with emotion is all I really noticed and it touched me deeply, and the relief that this was finally happening made me calm and happy (did you ever notice my playful hashtags on IG wondering when he was going to propose?  I've wanted this to happen for a long time!)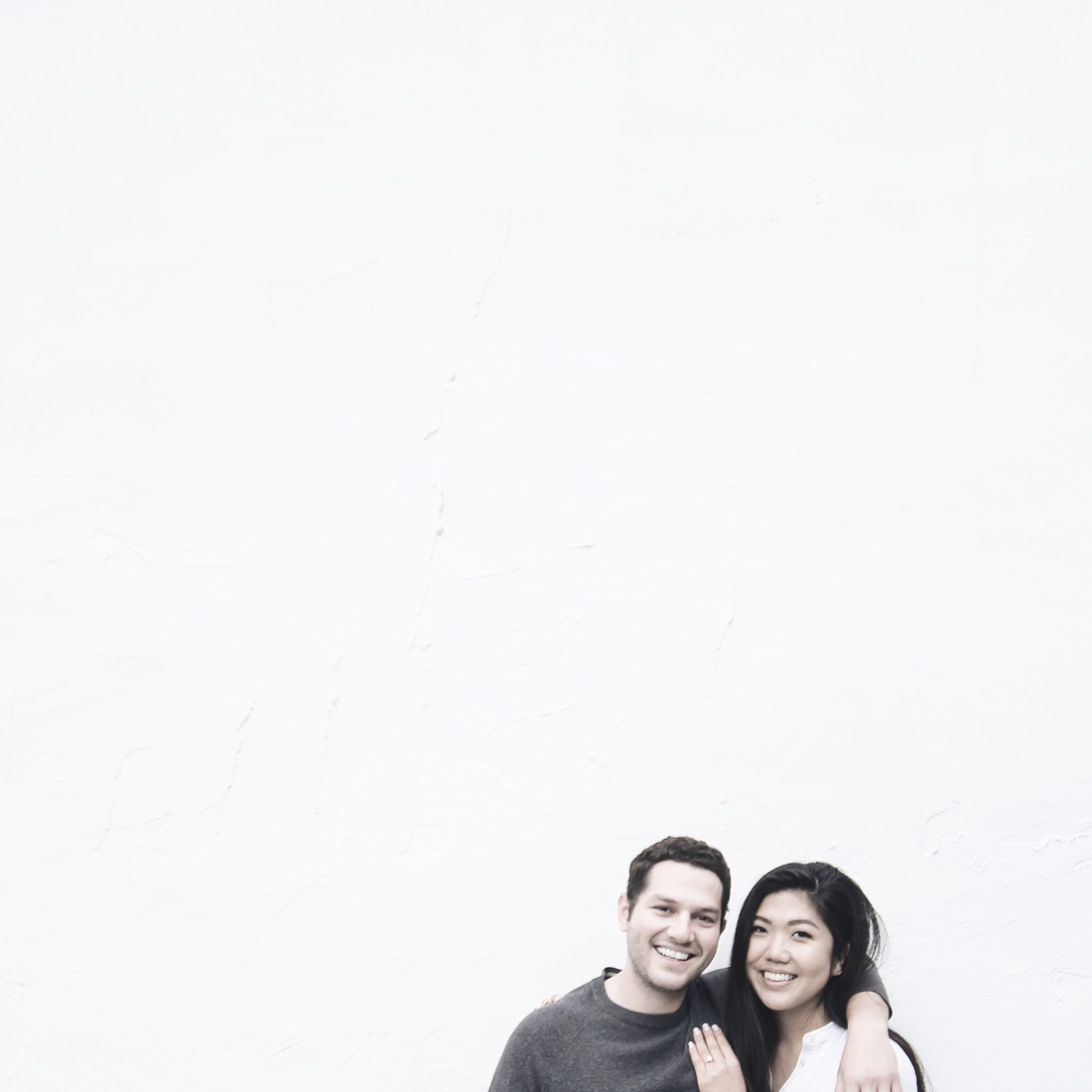 We spent the following days telling close friends and family about the good news, living up the rest of our stay in Malibu, and enjoying keeping our engagement a bit of a secret amongst ourselves.  I didn't plan for it to be that way, but it felt really good to be in our own world and savor the happiness in private.  Fun fact for Snapchat followers: you were watching some of this unfold, and I never announced the news on there even though I reeeeeaaaally wanted to but I also thought nah I'll do it later ;)
So I'm happy.  Excited, happy, and really happy.  Maybe it's because it's all still so fresh, but I really feel different.  I told my mom we've basically been married for years, but she assured me that everything changes now, that we'll become even more deeply connected and emotionally bonded, which I already do feel that way.  Mom is always right, right?
The question I'm getting from family now is when's the wedding.  Where do I even begin with that?  What do I do??  Can't we just stay engaged forever!?  I know many of you have some wisdom to share on that, so I'm all ears.  Please.
Many thanks in advance for the love and support, and for reading a bit of our story.  I'm extremely grateful that you're here to be a part of this moment with us <3.