In light of Earth Month, my friends at PBteen prompted me to come up with a recycling DIY, and a painted vase project is always a good idea to me!  This was actually one of the first ideas I ever shared on this blog (which I won't link to because it's so embarrassing now and makes me cringe really, really hard and I totally think you shouldn't try looking for it ever) and thought it would be cool to do an updated, colorful version of it that's still just as simple and easy.
See the full tutorial here at the PBteen blog!
Note.  I used Montana Gold spray paints in Bazooka Joe, Malachite, and Liberty and they seriously are some of the best quality spray paints out there.  Super fast drying and excellent color pay off, except the gold chrome color was extremely disappointing.  It was more of a brassy bronze and I didn't like it at all, so I stuck with my favorite metallic gold spray paint from Rust-Oleum, which is the one you're seeing here.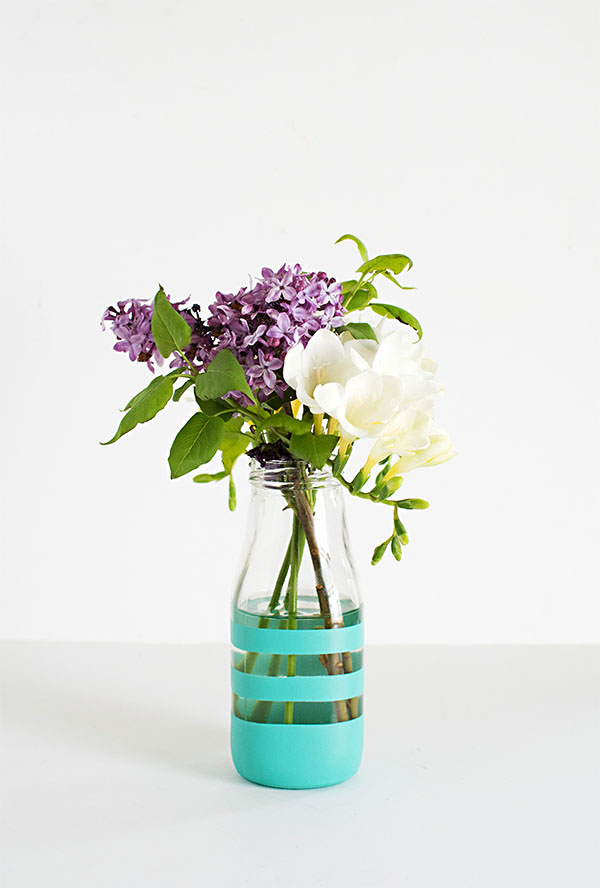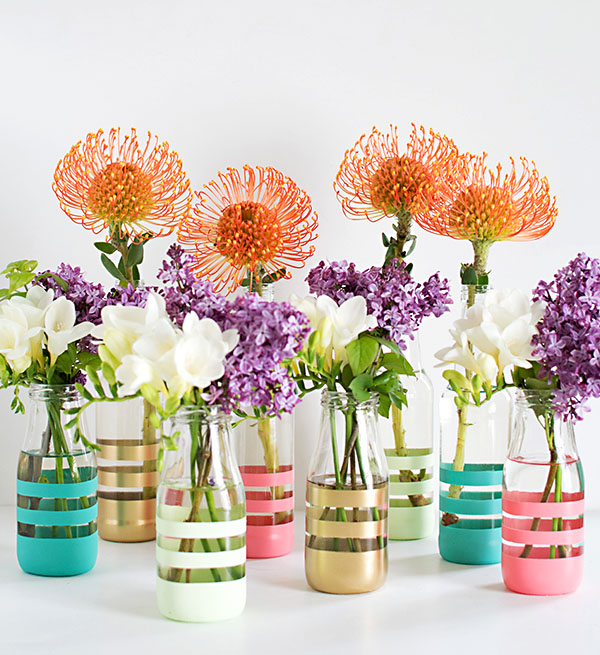 Flowers are protea, lilac, and freesia, which you might've seen me share on Instagram last week.  I'm planning to embrace colors more especially for spring and summer, and flowers are always my go-to for that.  The best low commitment option for color experimenting ;).
If you passed the link for the tutorial, see it here at the PBteen Blog.