Oh man, when's the last time I did a candle holder DIY…  I don't think I did a single one last year, which is interesting because they were pretty regular in 2014.  Actually that probably makes sense because I was perhaps burned out (see that?) from doing them.
Well, I still love candles, think they're probably my favorite thing for the home and everywhere, and they're really simple to get creative with for a DIY.  This months prompt for the Michaels Makers challenge is what I think we'd all agree is at the heart of DIY: personalization and putting our own spin on things.  Especially when it comes to decor, this can be the reason for why we do any of this at all, so for me, with a new bookcase in the corner that needed updated decor to match how my style has evolved since 2014, I'm starting with these easy geometric wood candle holders.
Materials:
-geometric wood objects (from Michaels)
–drill
–3/4″ spade bit
–painters tape
-aluminum foil
-spray paint (I used black, white, and copper)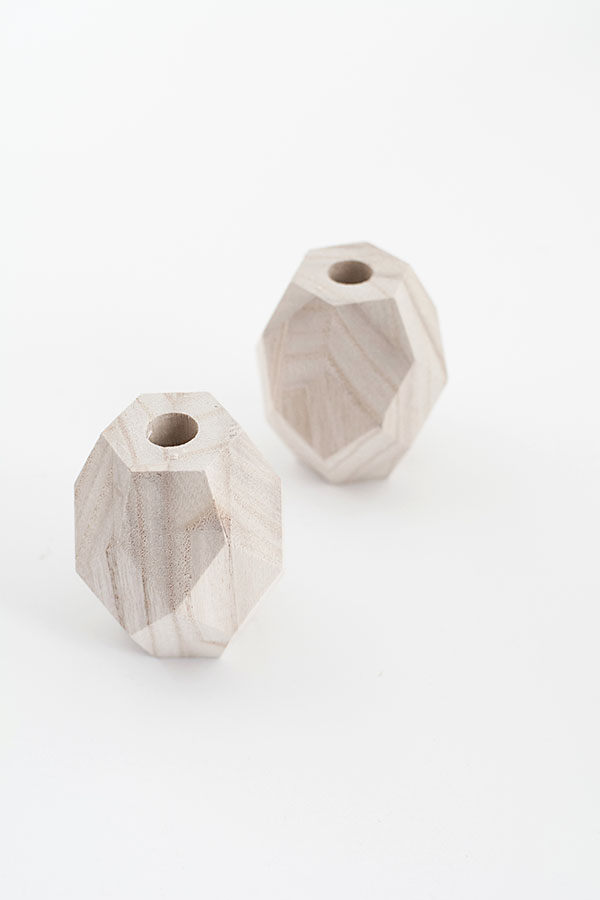 These geometric wood objects came with predrilled holes that aren't big enough for candles (not at all sure what they were intended for) so I just flipped them over to the other side and drilled my own holes.  Personalization win!
I used a 3/4″ spade bit to drill the hole about a half inch deep, which fits a tapered candle perfectly.
Next, I applied the edge of painters tape around the half way point of each candle holder, then covered the rest with aluminum foil.  I spray painted each candle holder in two light coats with one minute of drying in between before removing all the tape and foil.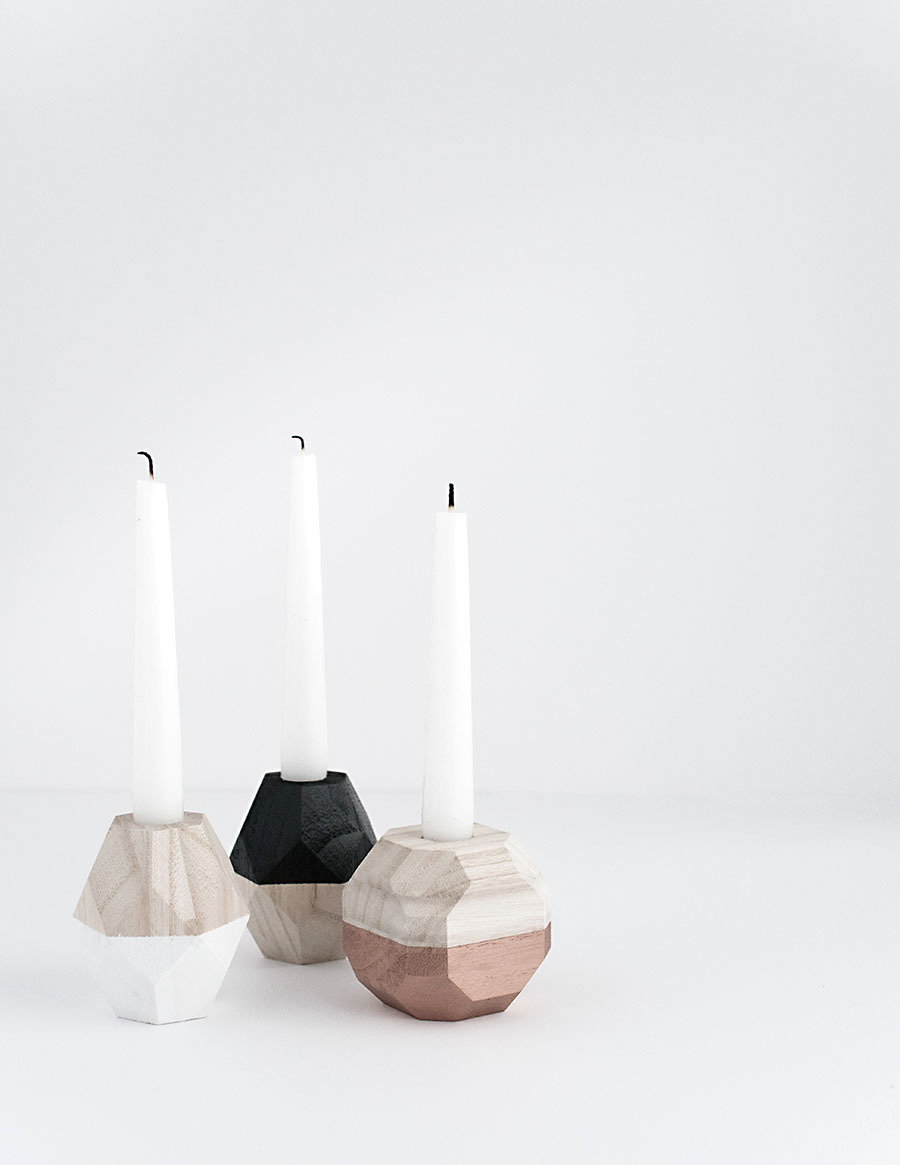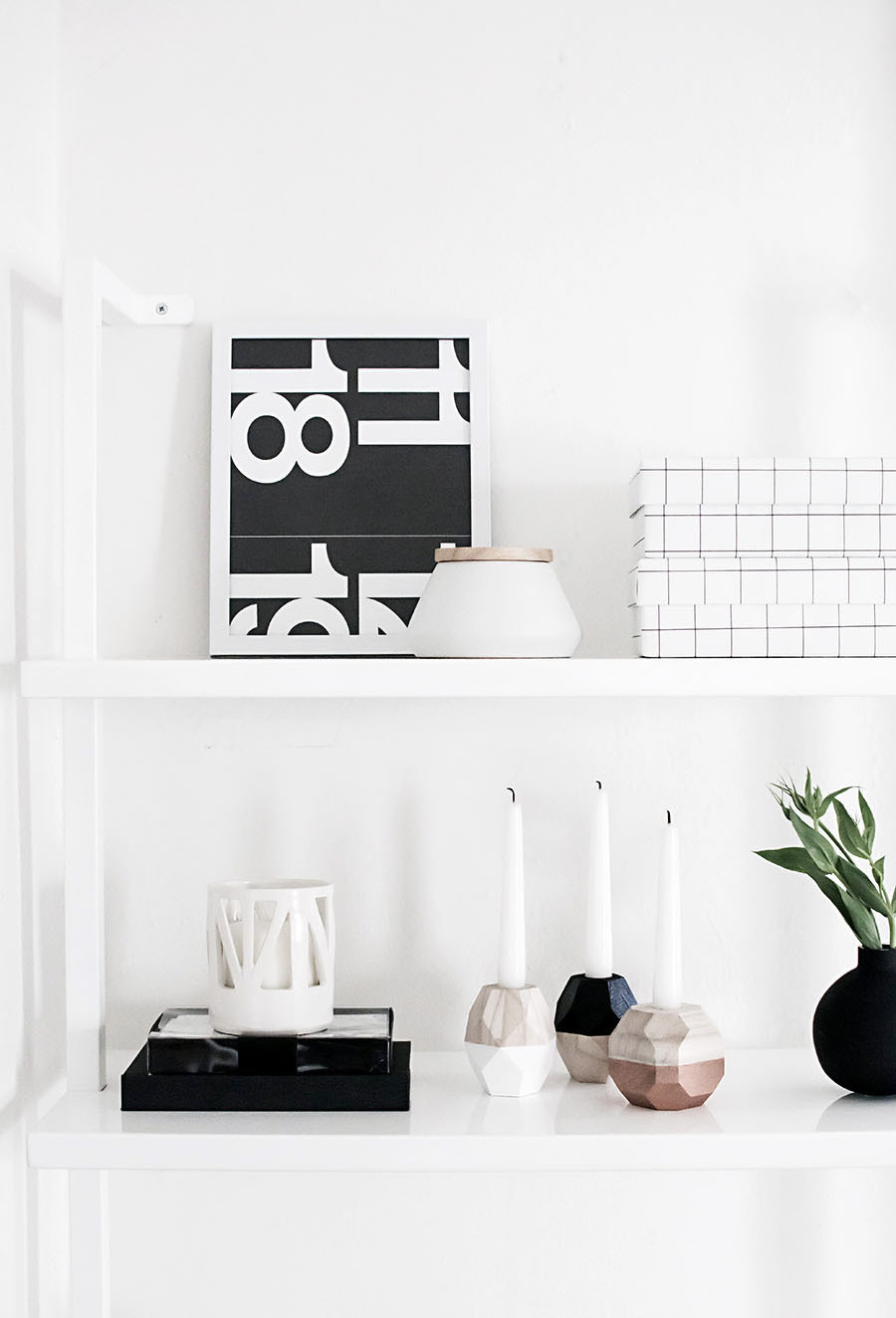 It's possible that copper could be my gold this year.  I mentioned before wanting to play around with that more, and so far so good!
To see what other personalized projects the other Michaels Makers put together, visit The Glue String blog!