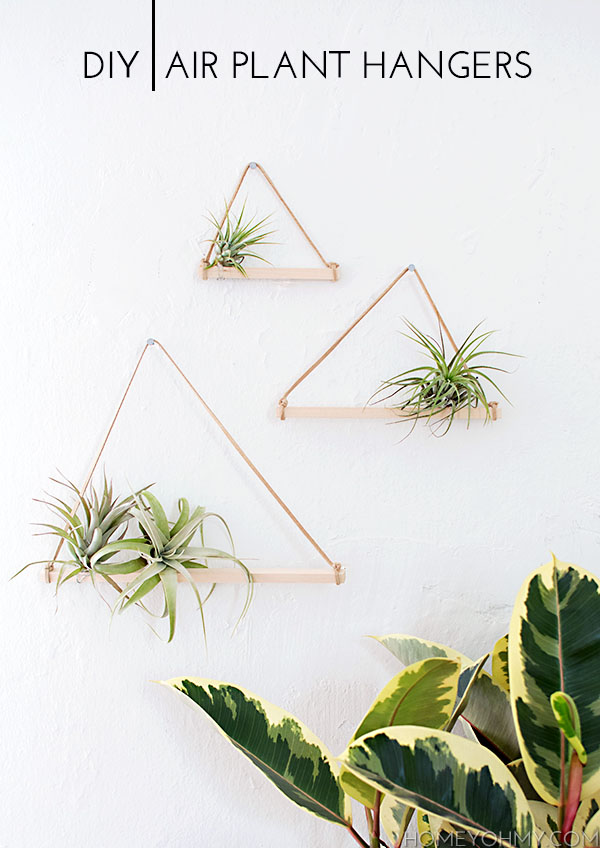 It's surprising to me too that this is the first appearance of air plants on the blog.  Where have I been, took me long enough, about time, all of that yes.  Just another one of those things on my list that took me forever to get to, but we're here now!
I started thinking about an air plant DIY after making a brass himmeli hanger at a craft workshop.  The idea started out as an air plant wreath, then somehow I ended up here, which I guess could also be seen as a minimal wreath.  Whenever a DIY takes a different direction, it's usually a result of simplifying things after the initial idea doesn't work out, so that makes this one a very, very simple idea that's definitely worth trying for how beautiful the results are.
Materials:
-square basswood dowel
–suede lace
-scissors
-air plants
-wire
–wire cutters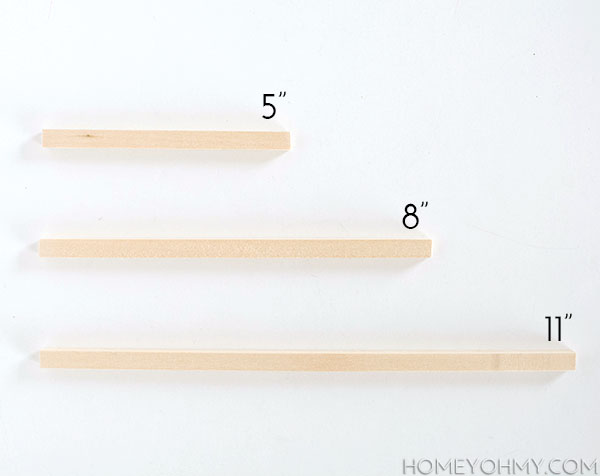 I cut the square dowel into three pieces with the measurements noted above.  I picked a square dowel because I figured it would best keep the wire (showing that soon) in place and prevent it from slipping around like it most likely would on a round dowel.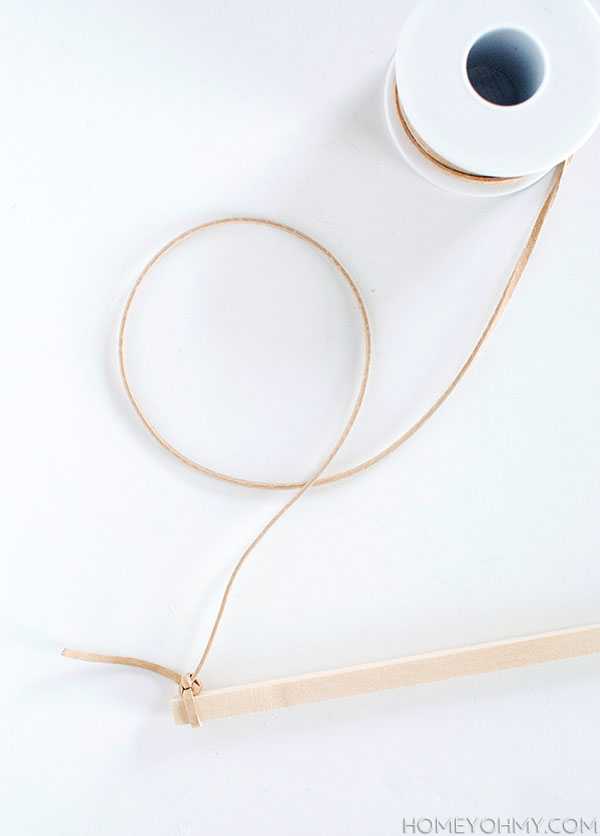 I tied and double knotted each end of suede lace to each end of the wood dowel, then cut off the excess lace.  I roughly eyeballed the length of the lace so that it was somewhere near twice the length of the dowel, maybe a bit less.
And then it looks like a little trapeze!
My air plants came with wire already wrapped around the base, but it would be fairly easy to add it yourself.  Note, this means the air plants will not be easily removable, but I plan on only water misting the plants and not removing them for soaking.  I have another air plant that has faired well for a while with just water misting 2-3 times a week, which is a relief because it's possible I'm too lazy to regularly remove plants for hours of soaking.
So all that's left is wrapping the wire tightly around the dowel (I wrapped each one about three times around) and cutting off the excess with wire cutters, making sure that the air plant is balanced on the top side of the dowel.  That part is a little tricky because the air plant makes the dowel top heavy and likely to tip over, so it's a bit of a balancing act.  I used the suede lace to help stabilize the dowels by somewhat weaving it within the leaves of the plant, which you'll be able to see in the photo.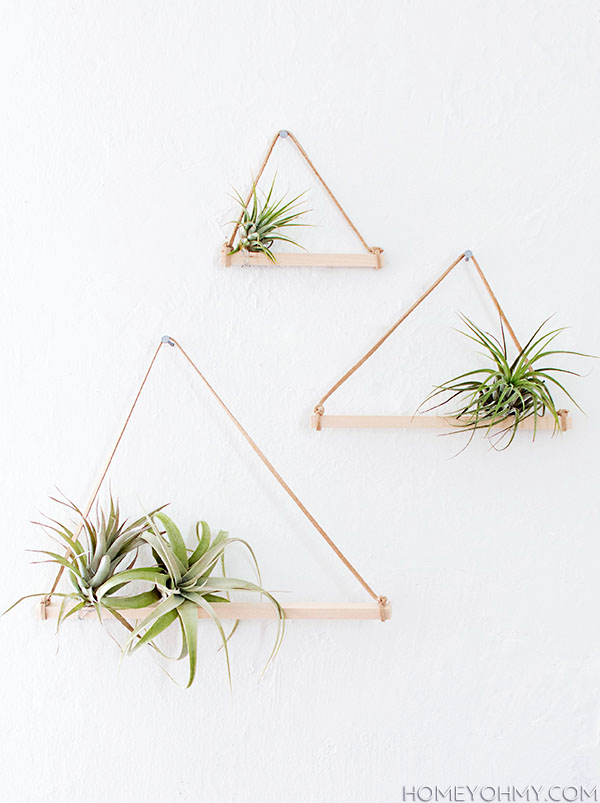 I didn't anticipate that each hanger would need to be hung off-center in order for the dowel to hang straight since I attached the plants on the ends, but I find it surprisingly beautiful that way and how it creates scalene triangles (woah, just realizing I still remember that term from geometry class once upon a time, didn't know that was still in my head).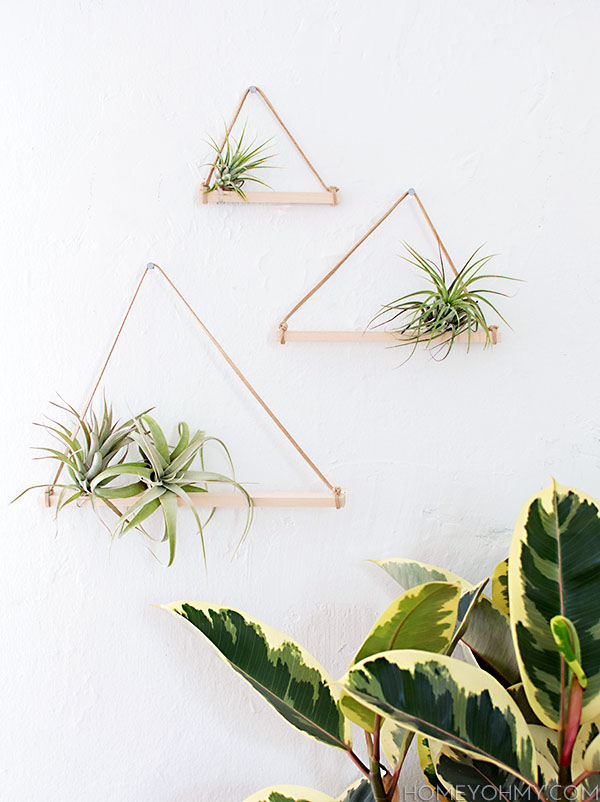 These turned out way better than the original sketch I had in mind (ain't that the best?) and they're the perfect accessory for letting the sculptural lines of the air plants take the main stage.  Very happy with these, AND with how well my plant babies have been doing in general.  You see that little baby leaf sprouting out from the plant at the bottom right?  Makes my heart sooooaaar.
If you were looking for an April fools' joke I'm sorry to disappoint you.  I'm sure you'll be getting your fill today from other sources, but being that I can be pretty gullible, I'm on HIGH alert today aka avoiding everyone and everything, HA.  May your day go on with harmless fooling, but also have fun <3