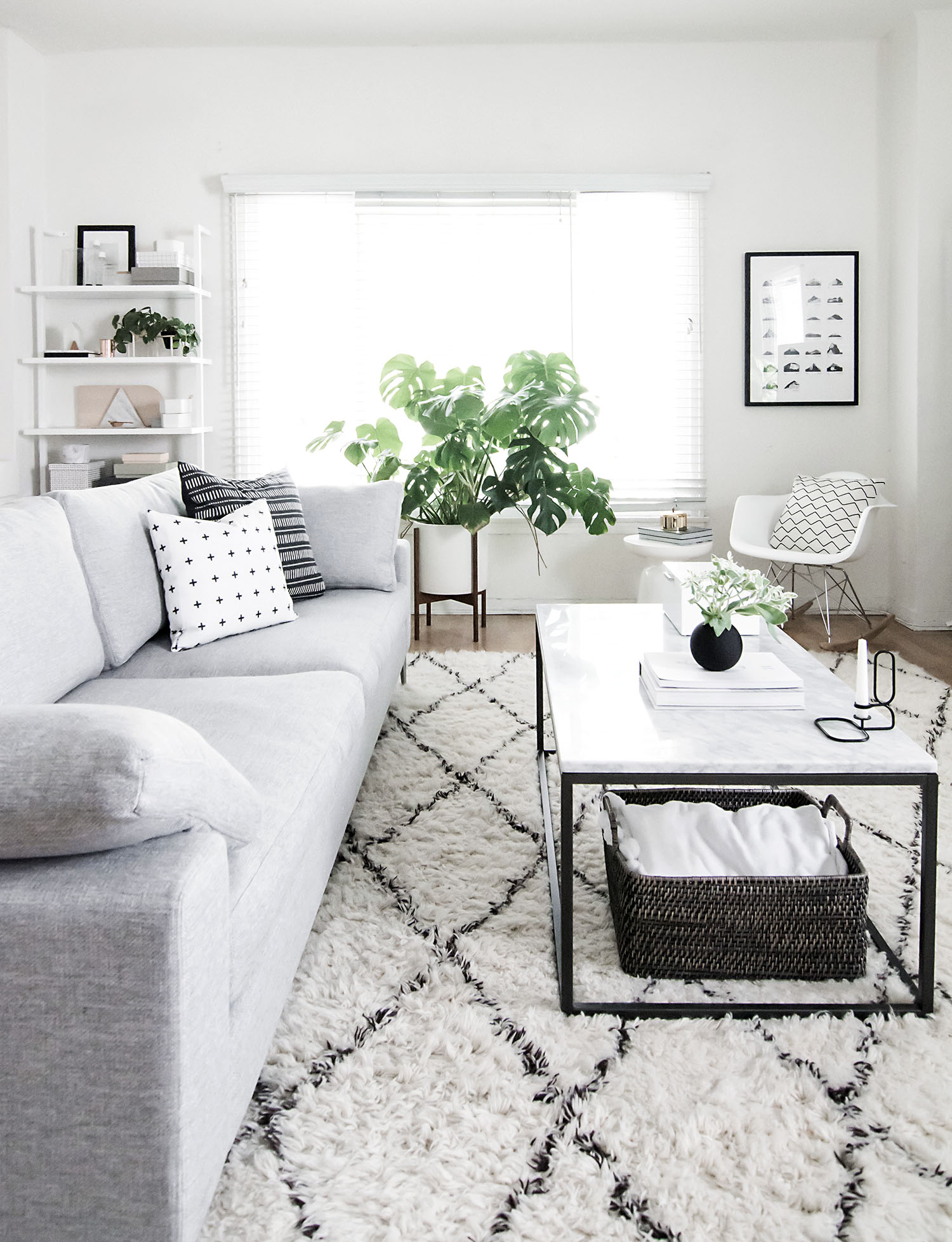 Something occurred to me… I've never shown you this much of my living room before!  With trying to replace a lot of what was in this room that were things we had since around when we were in college, it took about two years of mistakes, fixing regretful choices, and figuring out our style to get to this point and yet we're still not finished, though that's another thing- it ain't ever finished.
I'm still working on figuring out our "entryway", and possibly updating our TV gallery wall, but for now we've got a good amount of things to share on how we're progressing in this room, including some coffee table styling I did in partnership with West Elm!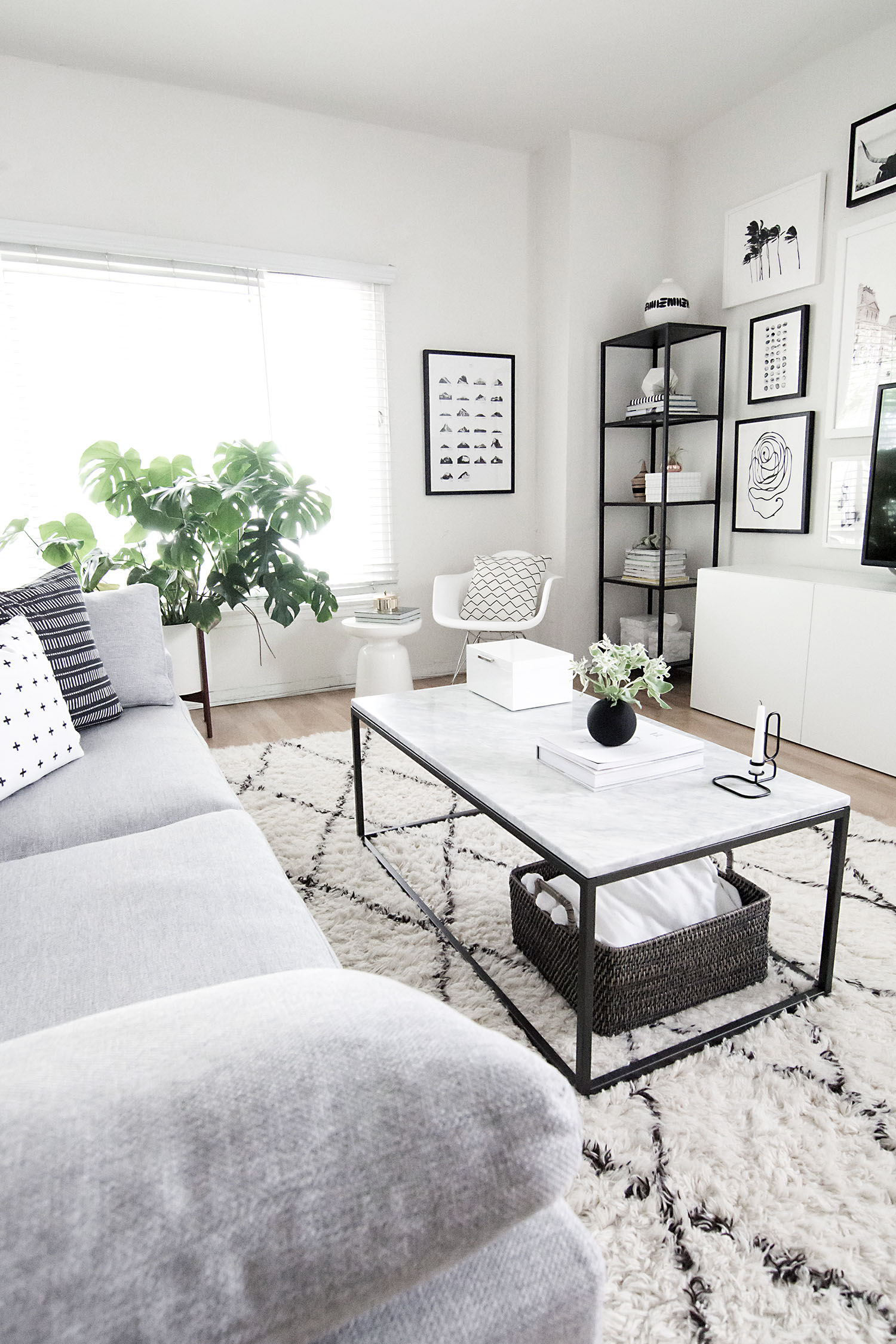 The box frame marble coffee table is made of my dreams, and while I'm crazy for the minimal design, I have stuff that needs storing, so this is what we currently do to take care of that.
In an ideal world, a coffee table with nothing on or around it would be pretty convenient for not having to deal with clutter, but we live here, so we use this lacquer box to tuck away those clutter-prone items like remotes, coasters, and matches.
We usually keep the box on top of the table, but when we want the extra table top space we'll throw it into the basket underneath that holds throw blankets and also the coffee table books if we want to clear those off too.
To make it all more pretty, I always love to keep flowers and candles around, which applies to most situations for me.  They tie everything together into being decor instead of being just stuff!
I get a lot of questions about where the rug is from pretty much whenever it makes any appearance anywhere, so let's talk about that.  It's the Tuscan Moroccan Shag Rug from RugsUSA and it's as soft and comfortable as it looks.  It does shed and needs maintenance with that, but completely worth it for being exactly what I envisioned for our living room.  An important note: a rug pad is a must for gripping the rug to the floor, otherwise it will slip and slide around.
This shot gives some context about where my corner workspace is located, which is also a first that I'm showing you.  Literally just a corner in my living room.  If you didn't catch that feature, you can see the entire workspace here.
Like I said, it took us so. long. to get this point but it's turning out better than I had hoped.  It's both minimal and comfortable, simple and monochrome, everything that I love, and I'd say I really did need all this time to pick the wrong sofa then wait for the right one and other time-consuming mistakes figure that out and make it work for us.
After finishing other smaller projects in here, I'll finally be tackling the rest of our bedroom which has been the hardest one to do.  More on that later!
SOURCES: coffee table | box | basket | vase | candle holder | side table | chair | pillow | art | rug | planter | book | bookcase | lamp