It's backyard/patio/outdoor space envy season, guys.  As boyfriend and I think more about what our ideal home would be like, having an outdoor space is near the top of the list for both of us.  I'm really not too picky about it either- enough space for a couple chairs and a fire-pit (we'll tell him it's a grill) and I'm good, really.  Just somewhere to kick back and hang out outside is such a luxury for summer, or pretty much year-round if we're talking weather like LA (grateful), so no doubt we'd get good use out of it.
Some current favorite outdoor inspiration: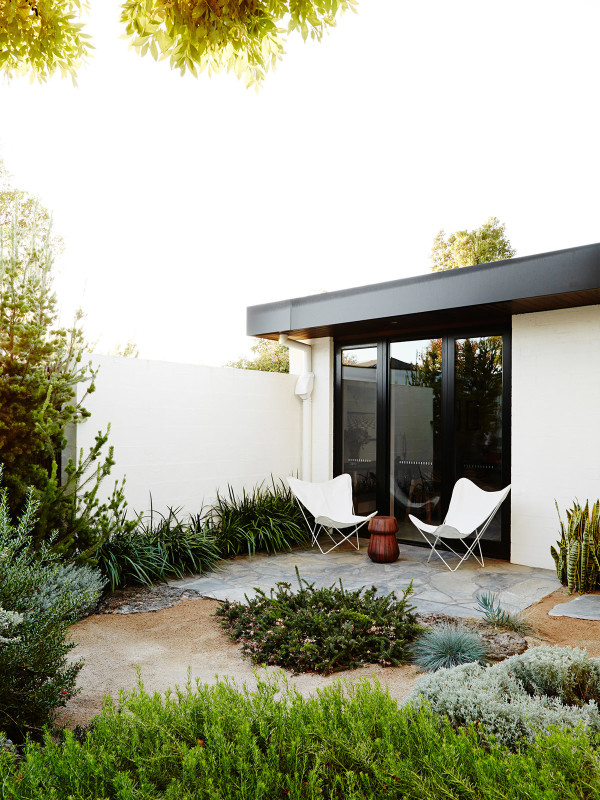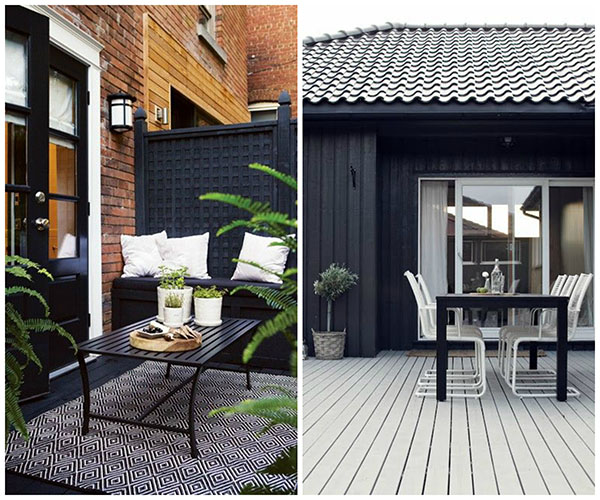 I swear I wasn't intentionally searching for monochrome spaces.  It's just what happens these days as I realize more and more that it's my favorite.  I think I'm on to something.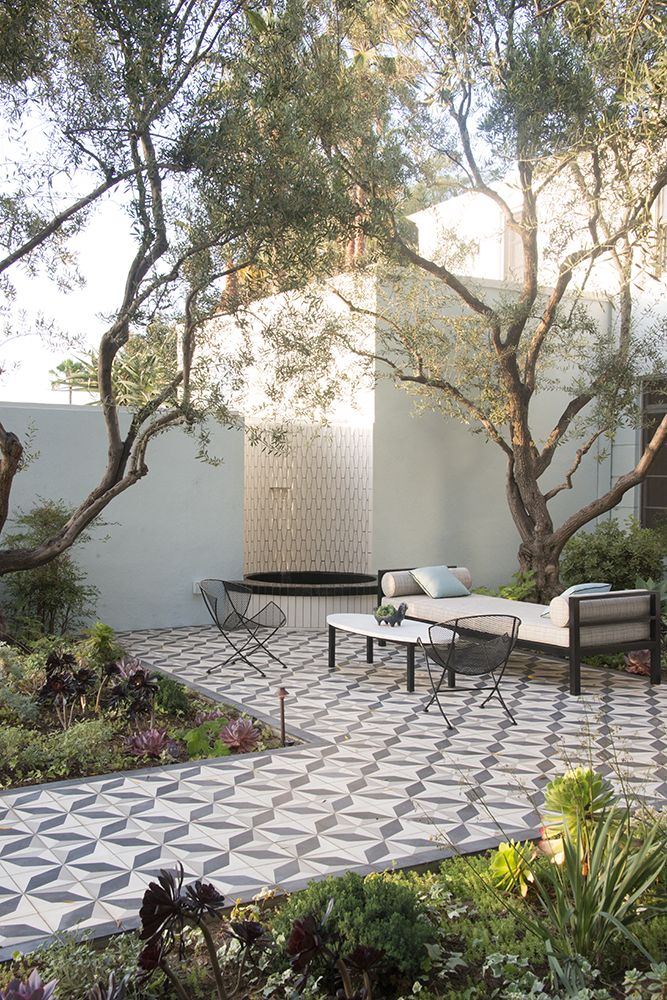 Does any real person's backyard actually look like this?  That tile is dreamy!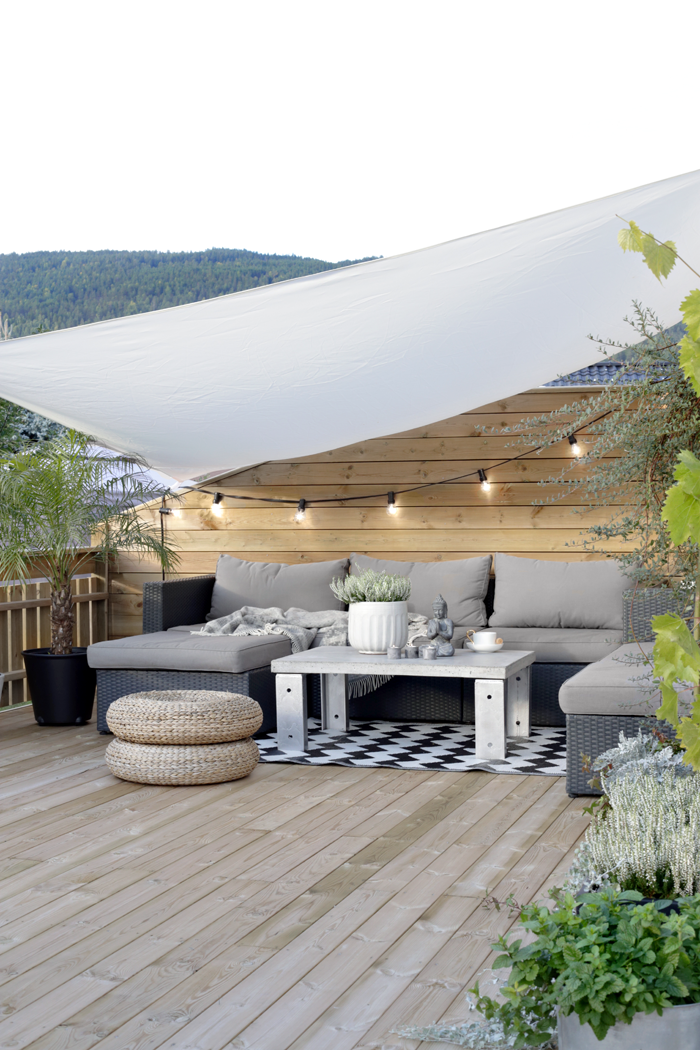 I can also admit that I look forward most to putting up globe lights.  I must.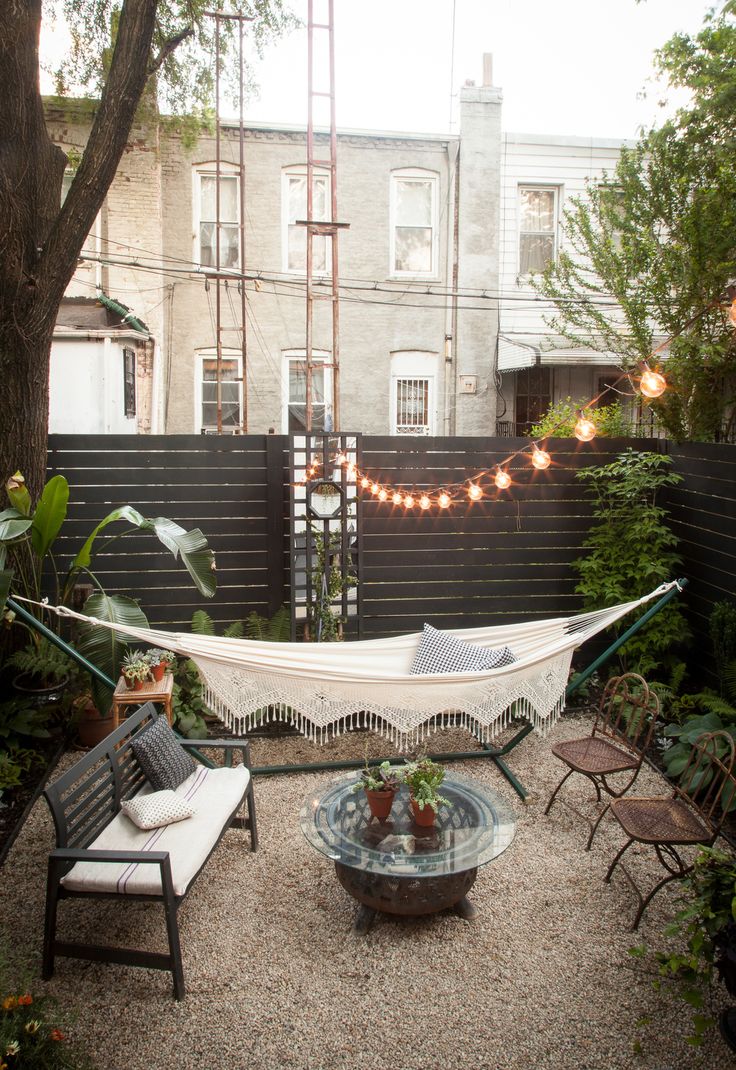 Or hammocks.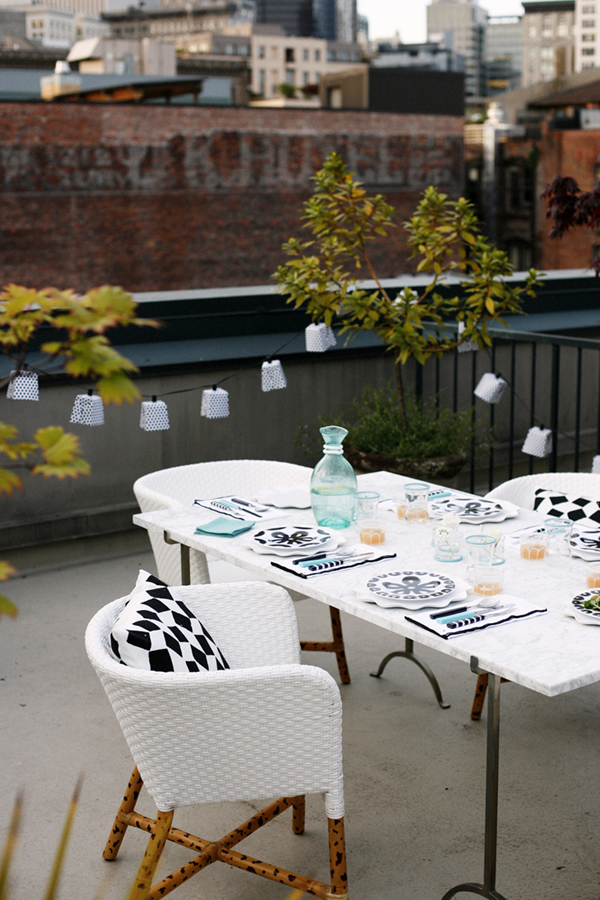 A rooftop deck works too, I'll take it.  And those chairs!
Got a favorite among the bunch here?  Feeling the same envy as me or do you already enjoy an outdoor space of your own (luckyyy)?
Images: 1 | 2 | 3 | 4 | 5 | 6 | 7 | 8 | 9